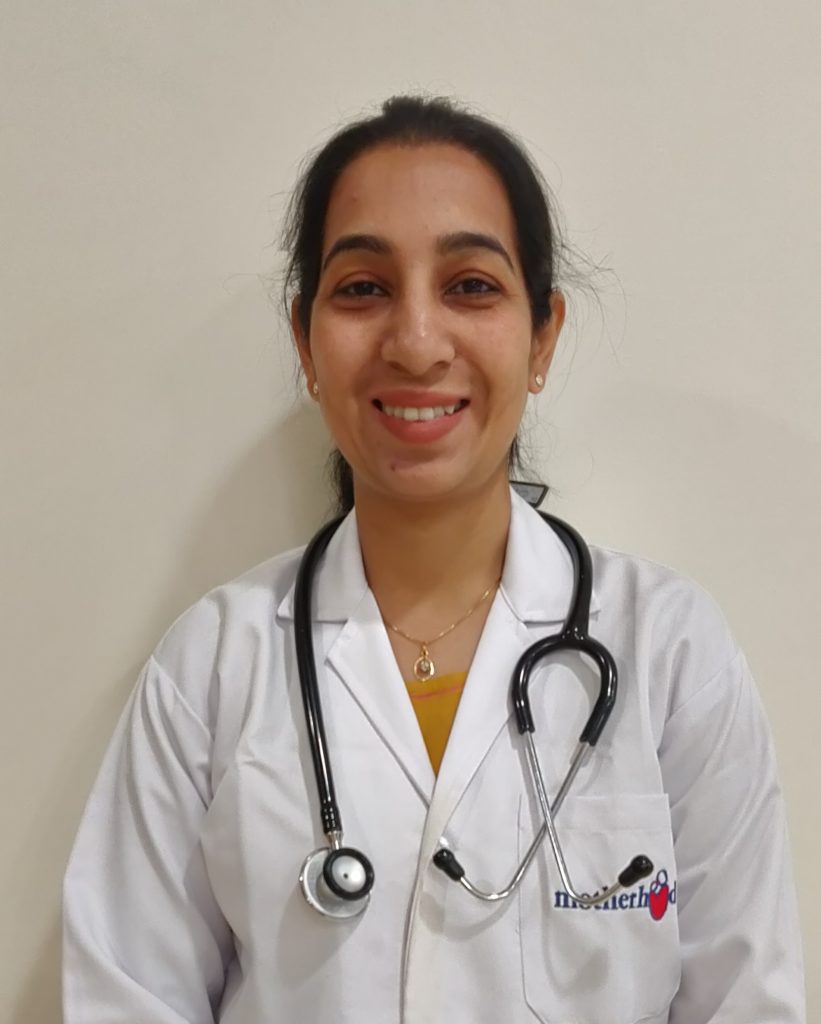 Consultant - Physician & Wellness Expert
LANGUAGEEnglish, Hindi, Marathi
Qualification Details•Completed Master Degree in Clinical Dietetics from Tilak University, Pune •Post graduate diploma in emergency medical services (Ruby Hall clinic, Pune) •Pursued B.A.M.S from Dr. D.Y Patil College (Pune University).
Overview
Dr.Preety Tyagi holds experience of 12 years in managing and treating patients with obesity, metabolic, and lifestyle diseases. Her primary goal as a practitioner is to serve her patients keeping health at utmost priority. She has her credit close to treating almost nearing a thousand patients so far.
As a practitioner, she also has her expertise in Clinical Dietetics & lifestyle management. She believes in the close assessment of the disease along with the nutritional status of her patients to help not only in treatment but preventive management to avoid future health instances.
Dr.Preety Tyagi also has a great passion for healthcare facilitation which helps in creating awareness and develops sensitization for the current scenario of NCDs (Non-communicable diseases) which has become the leading cause of death today.
She regularly conducts various workshops, talks, lectures, and webinars influencing healthy lifestyle and nutrition for corporates, firms, schools, and various support groups on – Metabolic Disorders, Diabetes, Obesity, Stress, Pregnancy care, women health, children health, and many more.
She also conducts pieces of training and soft skill sessions for healthcare employees to help in the smooth running of an organization and overall improvement in the quality of work.
Professional_Memberships•Registered with Maharashtra Medical Council -52173
Certifications•Certified course of TTF(GOLD)Train the Facilitator(Mumbai) •Certificate in Patient Excellence Pathway Programme (GOA management institute) •Certificate in Gynaecology & Obstetrics (CGO) •Certified in Children Health (CCH) •Certificate of participation in "Guinness World Book record" the largest Adolescent Health Awareness lesson in 300 people.
PhilosophyInspiring health from prevention to cure