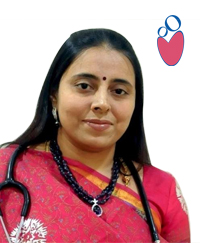 Consultant - Obstetrician & Gynaecologist
DEPARTMENTPregnancy Care/ Obstetrics, Gynaecology & Laparoscopic Gynaec Surgery
LANGUAGEEnglish, Tamil, Telugu
Working TimeNot applicable
Qualification DetailsMBBS, DGO, DNB
Overview
Dr Sangeetha Visweswar is an Obstetrician and Gynaecologist based in Chennai, with 20 years of experience as specialist in the field and a Visiting Consultant in Motherhood Chennai.
After obtaining the MBBS degree, she added the postgraduate DGO qualification to her name, through Sri Ramachandra Medical College in Chennai. She then studied and trained at CSI Rainy Hospital in Chennai for the DNB examination of the National Board of Examinations, New Delhi.
She has actively participated in fertility conferences, where she has presented her research papers, both in India and overseas.
20 Years Experience Overall (18 years as specialist)
PhilosophyCommitment beyond measure
FAQs
Dr. Sangeetha Visweswar is an MBSS- Obstetrician and Gynaecologist in Chennai .She practises at Motherhood Hospital - Chennai, situated at New No 542, TTK Road,Opp. Indian Terrain, Alwarpet, Chennai- 600018.
Dr. Sangeetha Visweswar specialises in providing top-quality childcare services for mothers, focusing on newborns, while also offering guidance and treatment for children and adolescents. You can book your appointment with her or call on 1800 108 8008 for consultation.
With 20 years of specialisation in the field, Dr. Sangeetha Visweswar serves as a Visiting Consultant at Motherhood Chennai she provides comprehensive obstetrics care, conducting early pregnancy scans, managing infertility issues such as IVF, offering guidance on menopause, and a lot more.
Dr. Sangeetha Visweswar is a renowned MBBS, Obstetrician and Gynaecologist at Motherhood- Chennai and has an overall 20+ years of experience.