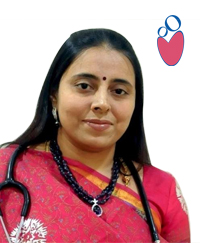 Consultant - Obstetrician & Gynaecologist
DEPARTMENTPregnancy Care/ Obstetrics, Gynaecology & Laparoscopic Gynaec Surgery
LANGUAGEEnglish, Tamil, Telugu
Working TimeNot applicable
Qualification DetailsMBBS, DGO, DNB
Overview
Dr Sangeetha Visweswar is an Obstetrician and Gynaecologist based in Chennai, with 20 years of experience as specialist in the field and a Visiting Consultant in Motherhood Chennai.
After obtaining the MBBS degree, she added the postgraduate DGO qualification to her name, through Sri Ramachandra Medical College in Chennai. She then studied and trained at CSI Rainy Hospital in Chennai for the DNB examination of the National Board of Examinations, New Delhi.
She has actively participated in fertility conferences, where she has presented her research papers, both in India and overseas.
20 Years Experience Overall (18 years as specialist)
PhilosophyCommitment beyond measure