World Breastfeeding Week 2022
EVERY OUNCE OF YOUR LOVE COUNTS
The experience of breastfeeding is a source of joy and fulfilment for the mother.
Breastfeeding is the biggest gift you can give your newborn. When you are breastfeeding, you are feeding health, immunity, and long-term protection.
So, why hold back something so natural and wonderful that will do a world of good to you and your baby?
Motherhood Hospital encourages you to #FeedFearlessly
Breastfeeding - Why it matters?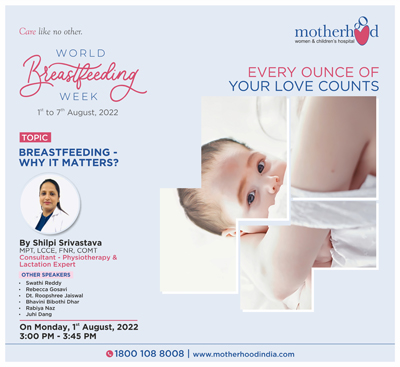 Benefits of breastfeeding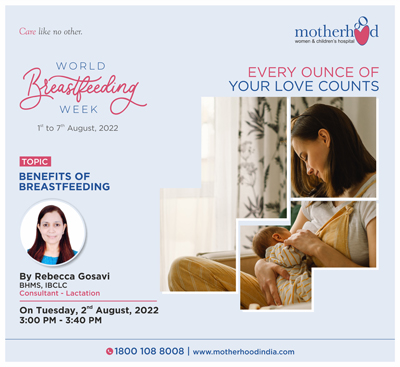 Workplace support during breast feeding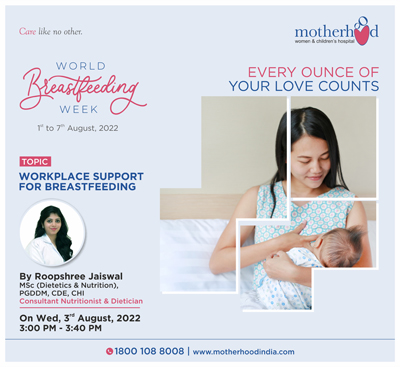 Dr. Roopshree
03-08-2022
3PM
Role of partner and family during breastfeeding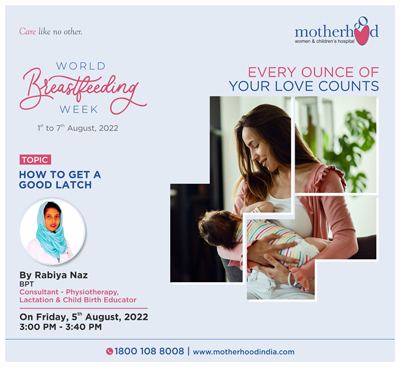 Addressing breastfeeding discomforts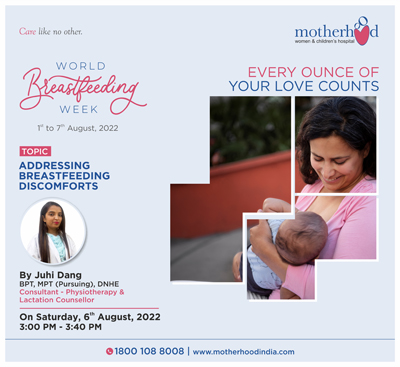 Warm chain of support for breastfeeding