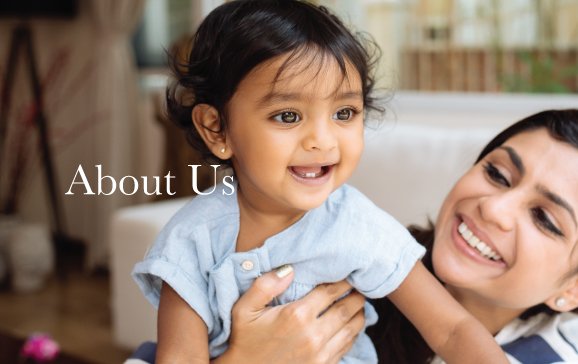 About
Motherhood
Hospitals
Motherhood is a speciality hospital chain that provides comprehensive women & childcare in a homely and comfortable environment. We are known for our compassionate and efficient service, along with our drive to enhance every aspect of a woman's life through our commitment to excellence. Since our inception, we have expanded to not only provide care for women, but to also make sure that young children receive paediatric healthcare of the same promised quality. Our greatest pride lies with our integrated brand leading in providing holistic care for women and children.
From puberty through womanhood and old age, we seek to provide diagnoses and treatments for all kinds of gynaecological and reproductive health conditions that a woman might suffer through during her lifetime. We lead in providing care that ensures smooth labour and delivery without any complications, all while protecting the dignity of the mothers and enabling them to make informed decisions with our full and continuous support. Similarly, our childcare also provides diagnoses and treatments for the entire lifecycle of children, starting from the fetal stage and spanning all the way till adolescence and young adulthood. We monitor their growth and supply vaccination to ensure that they lead healthy lives to their fullest extent. Our superior service is only aided by our state-of-the-art technology and infrastructure, which guarantee an experience of the highest quality.
OUR MISSION
Deliver an exceptional healthcare experience to women, children and their families, steered by the highest standard of competence, care and service excellence.
OUR VISION
To be the leading network of women & children's hospitals in India.
OUR VALUES
Our values were built on serving you with the best. We strive for excellence by following a strict code of positivity and leadership, and by committing to always go beyond for our customers while remaining passionate in what we do. In fact, those are the very values of this organisation –positivity, leadership, going beyond, and passionate.
WHY MOTHERHOOD
At Motherhood Hospitals, we have a legacy of over a decade in delivering excellence in the women and children's space. Not only are our infrastructure and facilities world-class, but our expert specialists also have over half a century of experience in treating mothers and their children. Whether it's obstetrics, gynaecology, neonatology, or paediatrics, we have all your needs covered. Now spread over 6 states across the country, find the nearest centre to you now.
AWARDS & RECOGNITIONS
After our customers, our awards speak for us. We have devoted ourselves to you for over a decade to make sure that you receive nothing less than the best, because you deserve the finest standards of gynaecology, maternity care, and paediatrics. Likewise, if we go by all the healthcare trophies we have won, it looks like caring can be pretty rewarding.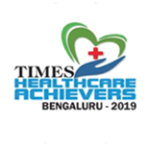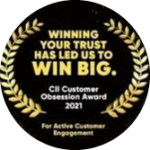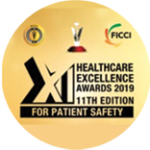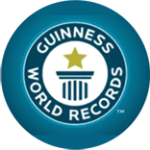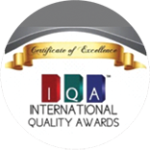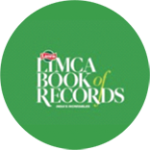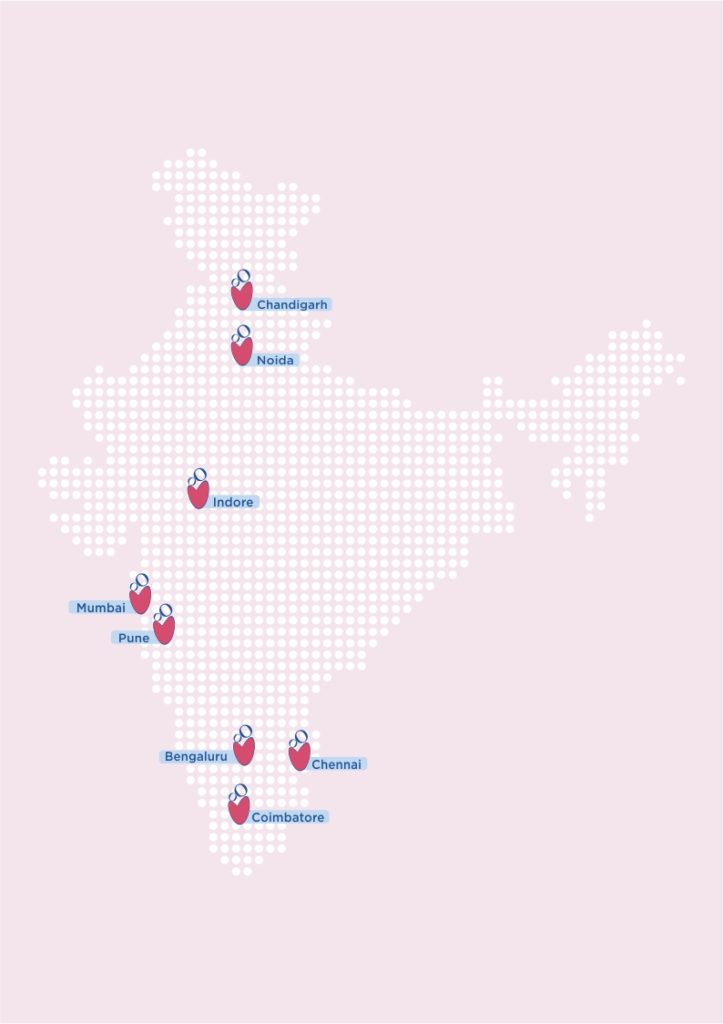 Indiranagar
Sarjapur Road
Hebbal
HRBR Layout
Banashankari
Electronic City
Sarjapur Road
Kanakpura Road
Sector 44
Sector 43
Zirakpur
RAISING THE BAR IN QUALITY STANDARDS
The Safety Shield is based on 7 components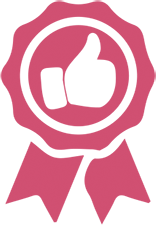 Adherence to guidelines as per WHO, NHS (UK), RCOG (UK) guidelines. 860 clinical and non-clinical safety protocols and processes.
Motherhood Hospitals falls in the SHCO Category – Small Health Care Organization – under 50 beds. Mandated to observe 20 Quality Indicators
As we evolved & sharpened our Clinical Protocols, we created internal benchmarks of Critical Clinical Quality Indicators, now monitoring 57 parameters on a monthly basis.
We do this by following globally recognized safety guidelines for device maintenance.
Women's Health Partner of Choice for Global and Indian Enterprises
We have gained the trust of top corporates, insurance companies and
healthcare TPAs. We are empaneled with over 250 leading companies covering over 10 lacs of employees.