Motherhood Hospital – Mohali
Cosmo MSH Building, Sector-62, SAS Nagar, Mohali – 160 062
Phone: 8494800093
Personalised Care for Women and Children
Best Maternity Hospital in Mohali for Normal Delivery
Motherhood Hospital, Mohali
Motherhood Hospitals is one of the best pregnancy hospitals in Mohali. Spread across 11 cities, Motherhood Hospitals has 23 operational hospitals with experienced professionals at each centre. The Motherhood Hospitals Mohali has been recognised for its compassionate care offered to women, aspiring mothers and children since 2010. We are equipped with world-class infrastructure, facilities and experienced super specialists, a philosophy we have followed since our inception.
We are known for having the best obstetricians & gynaecologists in Mohali. Motherhood Hospitals has experts in pregnancy care, gynaecology, laparoscopic surgery, fertility, paediatrics, neonatology, foetal medicine, general surgery, internal medicine, cosmetology, nutrition, radiology, and physiotherapy.
We have an extensive Neonatal Intensive Care Unit (NICU) that offers neonatal care 24/7. Our team of highly qualified neonatologists ensures that our state-of-the-art Level III NICU nurtures your little bundle of joy to take on the world. Your little one is in safe hands with the best paediatrician in Mohali.
We have the best Maternity Specialists in Mohali. They make sure expecting mothers get excellent care in a homely environment in our comfortable suites, built to cater for their needs. Our team is committed to seeing them comfortably through their pregnancy.
Motherhood Hospital Mohali has ICUs, Operation Theatres, laboratory services, and a 24/7 pharmacy, along with highly advanced ultrasonography machines that help our fetal medicine specialists identify any anomalies in the foetus at an early stage.
The services offered at Motherhood Hospital Mohali are the best in Mohali.
They include:
Maternity
Advanced Laparoscopic Gynaecology Surgery
General Surgery for Women
Breast health
Level 3 Neonatal Intensive Care (NICU)
Medical Intensive Care (MICU)
Paediatrics
Neonatology
Radiology and foetal medicine
Dermatology
Physiotherapy and Lamaze
24/7 Pharmacy
24/7 Laboratory
8 to 8 Ultrasound
Round-the-clock gynaecologists & paediatricians
We also extend home services like video consultations, flu vaccinations, and paediatric COVID-19 home care services.
You can book your Motherhood appointment in Mohali today. You can visit and meet our experts, or call us at 8494800093 / 1800 108 8008.
Meet the expert specialists that deliver the very best obstetrical, gynaecological, fertility, neonatal, and paediatric care to you. Find one nearest to you and book an appointment now
ESTEEMED CORPORATE CLIENTS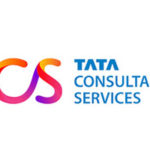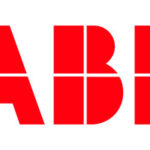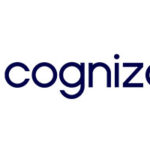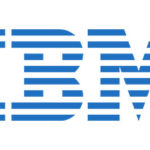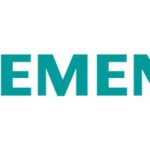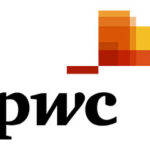 Empanelled Insurance Companies
✦
Universal Sompo General Insurance Company Limited
✦
Star health and Allied Insurance Co. Ltd.
✦
Care Health Insurance Ltd (formerly known as Religare Health Insurance Co. Ltd.)
✦
Reliance General Insurance
✦
HDFC ERGO General Insurance Co. Ltd.
✦
NIVA Bupa Health Insurance Co. Ltd
✦
Aditya Birla Health Insurance Co.Ltd
✦
IFFCO Tokio General Insurance Co. Ltd
✦
Bajaj Allianz General Insurance Co Pvt Ltd
✦
ICICI Lombard General Insurance Company Pvt. Ltd.
✦
Liberty General Insurance Ltd
✦
Magma HDI General Insurance Co. Ltd
✦
The New India Assurance Co. Ltd
✦
The Oriental Insurance Co. Ltd.
✦
United India Insurance Co. Ltd.
✦
National Insurance Co. Ltd.
✦
Tata AIG General Insurance Co. Ltd. Zuno General Insurance Ltd. (formerly known as Edelweiss General Insurance Company Limited)
✦
Kotak Mahindra General Insurance Co. Ltd.
✦
Royal Sundaram General Insurance Co. Ltd.
✦
SBI General Insurance Co. Ltd.
✦
Future Generali India Insurance Co. Ltd.
✦
Acko General Insurance Ltd.
✦
Navi General Insurance Ltd.
✦
Go Digit General Insurance Ltd
✦
Chola Mandalam General Insurance Co. Ltd
✦
Care Health Insurance Co Ltd
✦
Ericson Insurance TPA Pvt Ltd
✦
Medi Assist Healthcare Services Pvt Ltd
✦
Health India Insurance TPA Services Private Limited/
✦
Health Insurance TPA of India Limited
✦
Heritage Health Insurance TPA Private Limited
✦
Family Health Plan Insurance TPA Limited
✦
MD India Health Insurance TPA Private Limited
✦
Park Mediclaim Insurance TPA Private Limited
✦
Raksha Health Insurance TPA Private Limited
✦
Vidal Health Insurance TPA Private Limited
✦
Paramount Health Services & Insurance TPA Private Limited
✦
East West Assist Insurance TPA Private Limited
✦
Genins India Insurance TPA Limited
✦
Good Health Insurance TPA Limited
✦
Medsave Health Insurance TPA Limited
✦
Safeway Insurance TPA Private Limited
✦Medibuddy
✦Visit Health Pvt Ltd
✦Connect and Heal
✦Ekin Care

Packages in Mohali, Motherhood Hospital
Best Maternity Hospital in Mohali, Best Gynaecologist in Mohali, Best Women and Children Hospital in Mohali, Best Maternity Hospital near me, Best Paediatricians near Mohali, Best Gynaecologist near me, Motherhood Appointment, Motherhood Appointment in Mohali, Motherhood Mohali Appointment