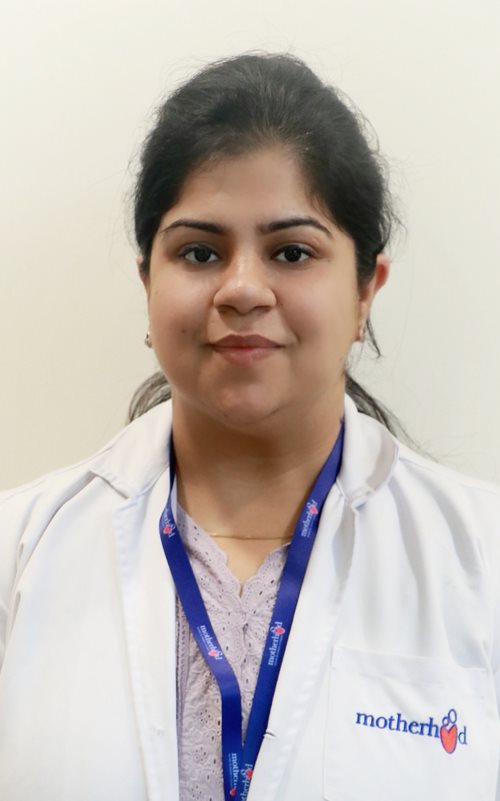 Bachelors in Physiotherapy (B.P.T)
Consultant - Physiotherapist
Working TimeTuesday to Sunday: 9:00 am to 5.30 pm
Overview
Dr. Arvin Kaur is a Guru Nanak Dev University position holder (2nd +5th), did her Bachelors in Physiotherapy (B.P.T)degree (4 and half years)from Apeejay College of fine arts, Jalandhar. She has rich experience of 10 years in the field of Physiotherapy at Mother and Child Hospital and specializes in Antenatal Exercises, Postnatal Exercises, Labour pain management, Natural birthing, Breastfeeding, Pregnancy discomforts, baby care and postnatal care for mothers.
She has a keen interest in gifting every pregnant woman the most memorable experience of Child Birth by witnessing, sharing and guiding solutions for their concerns and discomforts during the Pregnancy, Delivery and Post delivery phase as a Pregnancy Coach.
She aims at preparing every pregnant woman physically and mentally for a Normal Vaginal Delivery. She has conducted many natural vaginal births and helped the pregnant woman to ease their labour pains through different pain management techniques, to have a quick, easy and comfortable birthing experience.
Work experience:
10 years as visiting consultant Physiotherapist and Counsellor at Chaitanya Hospital, Chandigarh.
5 years visiting consultant Physiotherapist and Counsellor at Bedi Hospital, Chandigarh
Worked as a Resource person for many different workshops.
Currently working with Motherhood Hospital, Mohali
Area of Experience :
Antenatal /Pregnancy
Postnatal/Post Pregnancy
Breastfeeding
labour /Natural vaginal delivery
Newborn baby care/Orthopaedic cases
FAQs