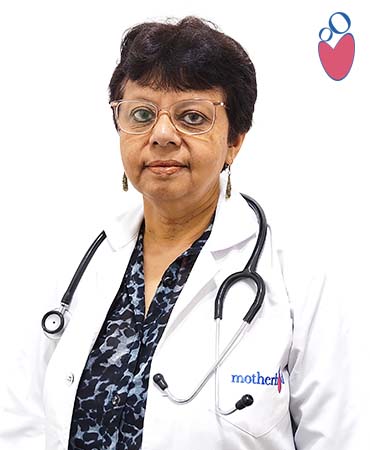 Working TimeMonday to Saturday - 10:00 am to 03:00 pm
Overview
Dr. Amita Singh has twenty-seven (27) years of experience in radiology treating patients with utmost compassion and attentiveness in various cities. Her primary goal as a radiology consultant is for each of her patients to receive the highest available standard of diagnosis and imaging. Dr Amita started her career army medical officer in 1990, where she served for two years. She did her M.B.B.S. from the University of Pune, Armed forces Medical College and her DMRD from Armed Force Medical College, Pune University.
Professional Membership
Registered with Maharashtra Medical Council no - 2016071952
Professional Experience.
Worked as a Medical officer in the Army Medical Corps-1990-1993l
Worked as a radiologist in Park Diagnostic Centre in Lucknow affiliated with Civil hospital 1997 – 1999
Worked as a radiologist at Charak Diagnostic Centre in Lucknow from 1999 – 2005
Mahajan Imaging Centre Fortis Jessaram Hospital New Delhi from 9th May 2005 – 18th Nov 2012
Radiology and Imaging dept. Mahajan Imaging Centre, B.L.Kapur super speciality hospital New Delhi from 19th Nov 2012 till 15th Dec 2014
Consultant radiologist in the Department of Radiology at Sitaram Bhartia institute of science and research New Delhi from 07 Jan 2015 to 31st Mar 2016
Consultant radiologist at PH diagnostic centre Kondhwa from June 2016 till dates
FAQs
Dr. Amita Singh is an MBSS, Consultant- Radiologist in Lullanagar, Pune. She practises at Motherhood Hospital - Lullanagar, Pune, situated at City Survey No. 3491, Plot 80, Munjeri, near Bharat Petrol Pump, opposite Mount Carmel School, Lullanagar, Pune-411040.
With a rich experience spanning 27 years, Dr. Amita Singh is an accomplished radiologist known for her empathetic and dedicated approach in multiple cities. As a radiology consultant, her foremost objective is to provide the utmost quality in diagnosis and imaging to each patient under her care. You can book your appointment with her or call on 1800 108 8008 for consultation.
Dr. Amita Singh, a seasoned radiologist with 27 years of experience, offers compassionate and attentive care across diverse cities. Her commitment as a radiology consultant is to ensure the highest diagnostic and imaging standards for every patient.
Dr. Amita Singh is a renowned MBSS Consultant- Radiologist at Motherhood- Lullanagar, Pune and has an overall 27+ years of experience.