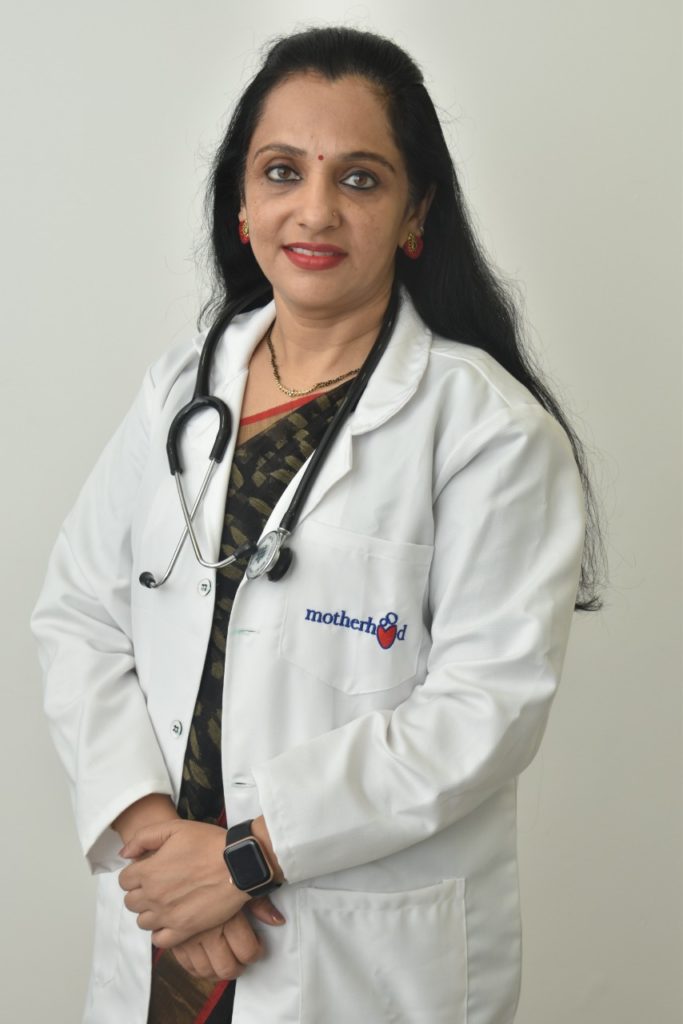 MBBS, MD (Obstetrics & Gynaecology), NUH Certified (Singapore), Fellowship in Infertility.
Senior Consultant Obstetrician, Gynecologist & Fertility specialist, Scientific Director – IVF
UNITBangalore, Whitefield
LANGUAGEEnglish, Kannada, Tamil, Hindi, Telugu
Working TimeMonday to Saturday – 11:00 AM to 2:00 PM, Monday to Saturday – 4:00 PM to 5:30 PM
Overview
Dr. Anitha is an acknowledged expert in the treatment of a wide variety of infertility causes. She is a core part of Motherhood Hospital, Whitefield – the department for Obstetrics and gynecology and infertility. She served as a senior consultant at renowned Belle Vue's Cambridge Hospital and IVF center. She was also a part of Sri Sathya Sai General Hospital and Kidwai Memorial Institute of Oncology. Dr. Anitha leads a highly qualified team of Consultants at Motherhood Hospital, Whitefield that offers a wide range of specialized fertility options under one roof – from IUI, IVF, TESA, and PESA to freezing of embryos, eggs, sperm, semen analysis, egg donation, and embryo donation. She is an expert in antenatal care, deliveries, performing obstetric and gynecological procedures, laparoscopic surgeries, and infertility procedures including IUI and IVF. She has done a certified course at Assisted Reproductive Technique course for clinicians at the Centre for reproductive education and specialist training, National university hospital (NUHS), Singapore also Fellowship in
Gynecological Endoscopy at Dr. Ramesh Hospital, Centre for Advanced Gynaec Endoscopy and Training, Bangalore.
Dr. Anitha has been awarded service excellence in Infertility care and Service excellence in Obstetrics and Gynecology by Times Health in 2018.
Working Time:
Mon-Friday
10:30AM to 1PM ((IVF Related consultation only)
1PM to 2PM ( OBG AND GYN consultation only)
4PM TO 5:30PM (OBG AND GYN consultation only)
Saturday
10:30AM to 1PM ((IVF Related consultation only)
1:30PM to 3PM ( OBG AND GYN consultation only)
Professional_MembershipsFOGSI (Federation of Obstetrics & Gynecologists Society of India. IMA (Indian Medical Association). BSOG (Bangalore Society of Obstetrics & Gynecology). ISAR (Indian Society for Assisted Reproduction. KISAR (Karnataka Chapter of Indian Society for Assisted Reproduction. IMS(Indian Menopause society).
FAQs