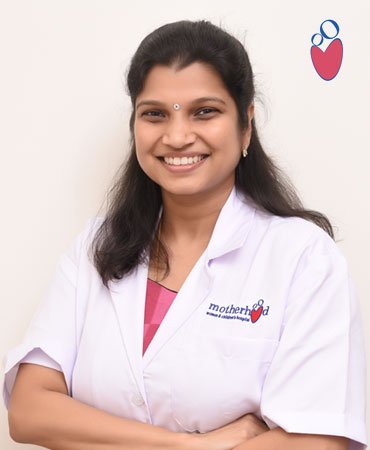 Consultant - Obstetrician & Gynaecologist
DEPARTMENTPregnancy Care/ Obstetrics, Gynaecology & Laparoscopic Gynaec Surgery
Working TimeNot applicable
Qualification DetailsMBBS, MD
Overview
Dr. Chanda balaji is a
Obstetrician and Gynecologist
in Thiruvanmiyur, Chennai and has an experience of 19 years in these fields. Dr. Chandabalaji practices at Chanda Balaji Clinic in Thiruvanmiyur, Chennai. She completed MBBS from Sri Ramachandra University, Chennai in 1998 and MD Obstetrics & Gynaecology from Sri Ramachandra University, Chennai in 2002. She has worked as
antenatal and postnatal
fitness trainer simultaneously having experience in taking
pregnancy classes
, childbirth education, labor support and lactation counseling. She has also worked with neonates and paediatric population providing them with early intervention and rehabilitation for wide range of neuromotor, musculoskeletal and cardiorespiratory disorders. She is passionate towards her work and devotes her time in complete rehabilitation of her patients for a better well being.
PhilosophyBringing loving care to health care
FAQs
Dr. Chanda Balaji is MBSS- Obstetrician and Gynaecologist in Chennai.She practises at Motherhood Hospital - Chennai, situated at New No 542, TTK Road,Opp. Indian Terrain, Alwarpet, Chennai- 600018.
Dr. Chanda Balaji specialises in providing top-quality childcare services for mothers, focusing on newborns, while also offering guidance and treatment for children and adolescents. You can book your appointment with her or call on 1800 108 8008 for consultation.
Dr. Chanda Balaji is an experienced healthcare professional specialising in antenatal and postnatal fitness, childbirth education, labour support, lactation counselling, and early intervention for neonates and paediatric populations, addressing neuromotor, musculoskeletal, and cardiorespiratory disorders.
Dr. Chanda Balaji is a renowned MBBS, Obstetrician and Gynaecologist at Motherhood- Chennai and has an overall 19+ years of experience.