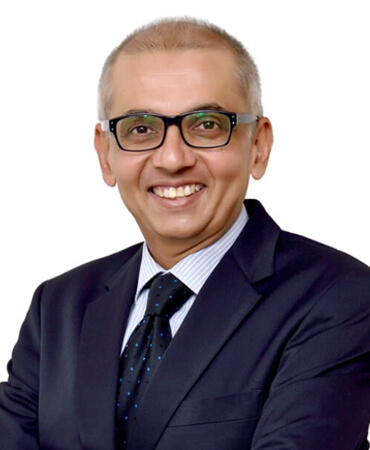 MBBS MD DNB DGO FCPS DICOG
Consultant - Laparoscopy & Gynaecological Surgeries
UNITBangalore, Indiranagar
LANGUAGEEnglish, Kannada, Hindi
Working TimeMon to Sat 12 to 2 and Mon ad Frd-5 to 7
Qualification DetailsMBBS MD DNB DGO FCPS DICOG
Overview
Dr Deepak Rao has over 30 years of experience in
laparoscopic
and
hysteroscopic surgeries
, having performed over 10,000 such surgeries in his career. He has been rated by his patients as the best gynec laparoscopic surgeon in Bangalore. Dr. Rao specializes in laparoscopic hysterectomies, fibroid surgeries, endometriosis,
ectopic pregnancies
, and
infertility surgeries
. His other field of interest is urogynecology especially urinary incontinence surgeries. He passed his ICSE from the Cathedral and John Connon School in Bombay, and his 12
th
from Jai Hind College, Bombay. In 1989, Dr. Rao graduated with flying colors from Topiwala National Medical College, Mumbai. He received twelve gold medals. He went on to his post-graduation and got his MD, DGO, FCPS, and DNB in Obstetrics and Gynaecology. However, more than his glowing academic career, what makes Dr. Rao stand out is his unparalleled experience in endoscopic surgery. In a career spanning over 30 years, Dr. Rao has performed thousands of laparoscopic and hysteroscopic surgeries. He has undergone extensive training and, to this day, attends conferences around the globe. He is deeply motivated to spread the benefits of keyhole surgeries, as he feels that women need to recover and get back to their normal lives as soon as possible after surgery. To this end, he offers laparoscopic surgeries at cost or even free to genuinely needy patients. He has been offering advanced laparoscopic surgeries from a time when laparoscopy was almost unknown in Bangalore. One of Dr. Rao's core beliefs is in the power of positive thinking, and that modern medicine combined with a positive outlook is the key to holistic healing. True to his ideals, Dr. Rao's pursuits outside medicine are just as enriching. He believes exercise should be an integral part of life and is an avid cyclist, runner, and swimmer, who has cycled in many countries. His other interests include hiking, photography, and travel. He is married to Dr. Shalini Rao, and they together have run their own hospital for 27 years, adding a personal touch to the care that every patient receives.
CertificationsDr. Smt Sharad Nanavati prize for 1 place in Obstetrics & Gynaecology 3 MMBS Smt Bhadra Vasant Desai prize for 1 rank in final MBBS Dr. D D Pande prize for highest marks in OBGYN Dr. A L Nair and M Venkatrao prize for highest marks in OBGYN [Gold Medal] Dr. A L Nair prize for overall first rank in final MBBS [Gold Medal] Dr. Parab Memorial prize for 1 rank in 3 MBBS Smt Gopikabai Narayan Karande prize for the highest aggregate of marks in OBGYN Gold medal for standing overall 1 in General Medicine in 3 MBBS Gold medal for overall 1 in Otorhinolaryngology in 3 MBBS Dr. Adi E Dastur gold medal for standing first in DGO Gold medal for standing first in MD [Obstetrics and Gynaecology] Gold medal for standing first in FCPS [Obstetrics and Gynaecology]