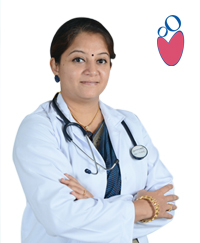 MBBS, Gynecology, DNB - Obstetrics
Consultant - Obstetrician & Gynaecologist
DEPARTMENTPregnancy Care/ Obstetrics, Gynaecology & Laparoscopic Gynaec Surgery, Fertility/ IVF
LANGUAGEEnglish, Tamil, Hindi
Working TimeNot applicable
Qualification DetailsMBBS, DNB - Obstetrics, Gynecology
Overview
Dr Abhinaya is an Obstetrician, Gynaecologist and Infertility in Sai Ram Fertility & Maternity Clinic and a Visiting Consultant in
Motherhood Chennai
. Dr Abhinaya completed MBBS from K.A.P Viswanathan Government Medical College, Trichy in 2003 and Diplomate of National Board in
Obstetrics and Gynaecology
from Apollo Hospitals in 2008. Dr Abhinaya has also done training in Gynaec Laparoscopy from Paul Hospital, Cochin in 2013. 20 Years Experience Overall (11 years as specialist)
FAQs
Dr. M.H. Abhinaya is a MBSS- Obstetrician and Gynaecologist in Chennai .She practises at Motherhood Hospital - Chennai, situated at New No 542, TTK Road,Opp. Indian Terrain, Alwarpet, Chennai- 600018.
Dr. M.H. Abhinaya specialises in providing top-quality childcare services for mothers, focusing on newborns, while also offering guidance and treatment for children and adolescents. You can book your appointment with her or call on 1800 108 8008 for consultation.
Dr. M.H. Abhinaya is an expert in providing comprehensive obstetrics care, conducting early pregnancy scans, managing infertility issues such as IVF, offering guidance on menopause, performing gynaecological surgeries, and conducting endoscopic procedures.
Dr. M.H. Abhinaya is a renowned MBBS, Obstetrician and Gynaecologist at Motherhood- Chennai and has an overall 20+ years of experience.