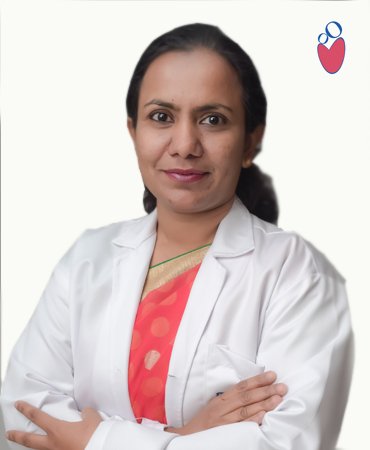 Consultant - Obstetrician & Gynaecologist
UNITBanashankari, Bangalore
LANGUAGEEnglish, Kannada, Hindi
Qualification DetailsMBBS, MS
Overview
Trained and experienced obstetrician & gynecologist offering dedicated services! With rich experience of close to one and half decades, Dr. Nusrat A H has earned a distinctive reputation of an expert obstetrician & gynecologist. An ethics packed professional with all text book ideal clinician qualities, some of the services offered by Dr. Nusrat include maternal care/checkup, gynecology problems,
high risk pregnancy
, endoscopic surgery and infertility evaluation/treatment etc. Prior to her association with
Motherhood Hospitals
, she offered her services at Apollo Cradle, P.E.S. Institute of Medical Sciences and Research (PESIMSR) and Northside Manipal. Dr. Nusrat completed her MBBS from Karnataka Institute of Medical Sciences, Hubli, (KIMS). She went on to obtain her MS in Obstetrics & Gynaecology from Bangalore Medical College and Research Institute, Bangalore. She is a member of Indian Medical Association (IMA); Bangalore Society of Obstetrics & Gynaecology (BSOG); Pan Asian Urogynaecology Association (PAUGA); Federation of Obstetric and Gynaecological Societies of India (FOGSI); and a life member of Indian Association of Gynaec Endoscopists. If you are looking forward to meet an experienced and dedicated obstetrician & gynecologist, Dr. Nusrat is the ideal choice for you.
Book an instant appointment
online with the expert now!