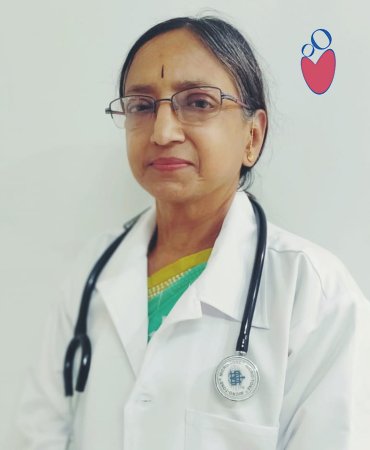 Dr. Revathy Parthasarathy
Consultant - Obstetrician & Gynaecologist
UNITBanashankari, Bangalore, Kanakapura Road Clinic
LANGUAGEEnglish, Kannada, Hindi
Working TimeBanashankari - 4.30.to 5.30; Kanakapura - 6:00 pm to 7:00 pm
Qualification DetailsMBBS, DGO
Overview
Distinctive services in obstetrics & gynecology offered with satisfactory attentiveness and expertise!
Dr. Revathy Parthasarathy holds distinctive experience of over fifteen years in the fields of obstetrics & gynecology. She is popular for taking out time to talk and answer her patients' questions patiently. She also advises on overall health well being of her patients.
Some of the services provided by the clinician are intra-uterine insemination (IUI), artificial insemination, menopause clinic, pap smear and normal vaginal delivery (NVD) etc.
Over the years of rich experience, Dr. Revathy has been associated with several healthcare establishments. They include Shreyas Clinic in Wilson Garden; Well Women Clinic in Jayanagar; and Apollo Cradle in Jayanagar, Bangalore. She completed her MBBS from Gandhi Medical College, Bhopal and went on to purse DGO from the same institute.
She is a member of Bangalore Society of Obstetrics & Gynaecology (BSOG) and Bangalore Cancer Society.
If you are looking forward to meet an experienced obstetrician & gynecologist, Dr. Revathy is the ideal choice for you. Book an instant appointment online with the expert now!