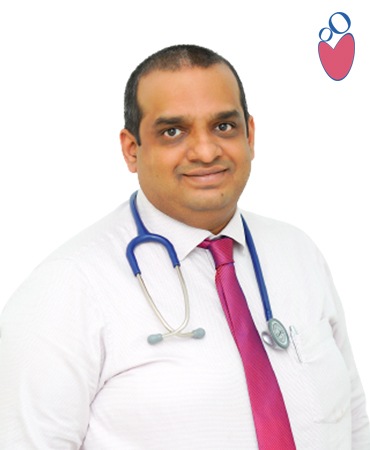 Senior Consultant and Lead - Pediatrics & Neonatology
UNITBanashankari, Bangalore, Kanakapura Road Clinic
LANGUAGEEnglish, Kannada, Hindi
Working TimeBanashankari - 11:00 am to 1.30:00 pm; Kanakapura - 5:30 pm to7:30 pm
Qualification DetailsMBBS, MD, (Neonatology)
Overview
Dr Santosh Kumar K is the Senior Consultant in the Department of Pediatrics and Neonatology at Motherhood Hospital, Banashankari, Bangalore with 13 years of experience in his domain. He has a distinctive interest in Neonatal emergencies and General Pediatrics. He has a great zeal and passion towards care for high-risk premature neonates in the Neonatal ICU. Dr. Santosh leads the Neonatal wing consisting of 18 bedded level III Unit, handling around 1500 to 2000 deliveries per year which consists of around 30 % of high-risk deliveries and around 450-600 NICU admissions per year.
Dr Santosh Kumar handles high risk neonates in the ICU starting from 24 weeks and as small as 500 grams. He is instrumental in setting up Neonatal Transport system for transport of high-risk neonates from Rural region for better tertiary care and is one of the best in the region. Dr Santosh initiated and developed the In-House Child Development team at Motherhood Hospital Banashankari for high risk neurodevelopmental follow up which is much appreciated among his peer group.
He has to his Credit written, published and presented many articles in various international journals. Dr Santosh has around 30 articles in print media and electronic media related to public and Pediatric issues for the awareness of parents and the health care fraternity. He was the facilitator for Therapeutic Hypothermia workshop at National Level and a faculty at various state level workshop training for Medical Fraternity.
Qualifications & Accreditation:
Dr Santosh Kumar. K post completion of Basic training in medicine went on to pursue M.D. Pediatrics from Kempe Gowda Institute of Medical Sciences, Bangalore. Following
which he did Fellowship in Neonatal Medicine from the prestigious Sri Ramachandra University, 60 Bedded Neonatal Unit with first in the country to have level 3B accreditation in NICU. Dr Santosh is the National Instructor for Neonatal Resuscitation Program, NNF. He has certified Accreditation in Child Development Assessment and NEOPOCUS.
Affiliations:
Karnataka Medical Council
National Neonatal Forum
Indian Academy of Pediatrics
Neonatology Chapter, IAP
European Society of Pediatric & Neonatal Intensive Care.