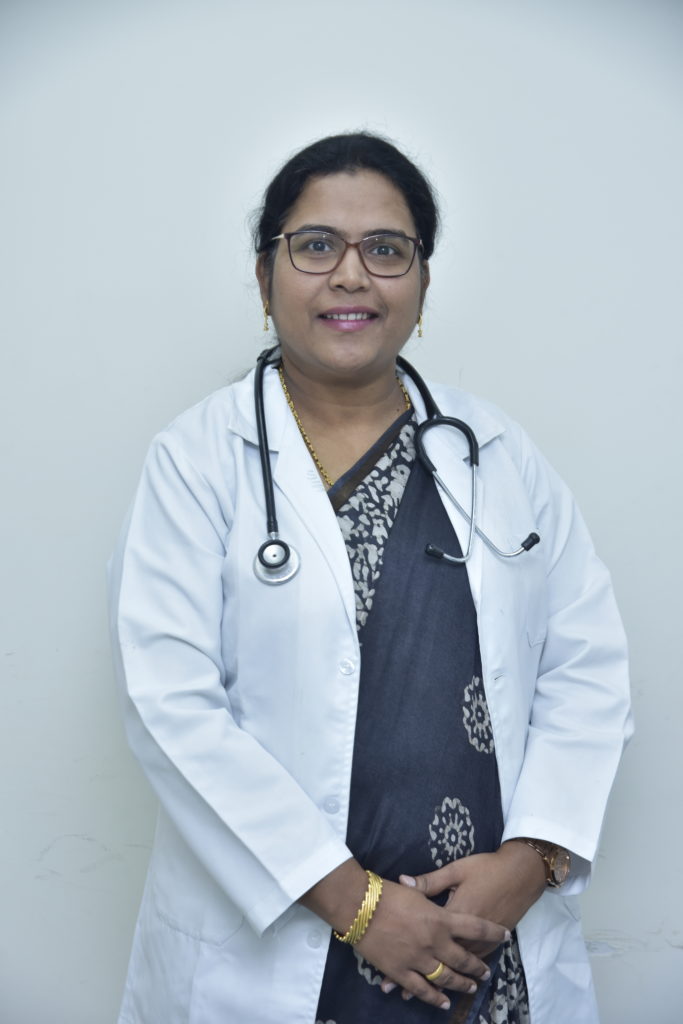 MBBS,DNB(OBG), Fellowship in infertility
Consultant - Obstetrician & Gynaecologist
UNITWind Tunnel Road, Indiranagar
LANGUAGEEnglish, Kannada, Tamil, Hindi, Telugu, Marathi
Overview
Dr.Suvarna Jyothi Ganta, is a highly acclaimed senior obstetric and Gynecology consultant in the best birthing centre in Indiranagar with more than 16 years of rich experience. She has expertise in vaginal deliveries,forceps/vaccum delivery ,Caesarean sections.Her sharp clinical acumen has given her much success in handling high risk pregnancies like high BP in pregnancy,Diabetes,Twins,Bad obstetric History,precious pregnancy.
She is well trained in all Gynecology surgeries and her excellent surgical skills have given par excellent results.she is adept in various gynecology surgeries like uterus removal (hysterectomy),laparotomy for complex ovarian cysts,vaginal tears, vaginal hysterectomy,vaginal reconstructive surgery (Fentons Repair).And other Gynecological procedures like IUCD /Mirena insertion,D&C,SSG(tube testing),tubectomy,Hysteroscopy.
She has helped many couples to fulfill their dream of parenthood through her infertility treatment.
Dr.Suvarna Jyothi Ganta completed her MBBS from Andhra Medical College ,Vishakapatnam.She completed her post graduation from DNB National Board,New Delhi under the expert tutelage of DR.Mitra Dhanraj. She has done her fellowship in Infertility with GGIRHR.
She has nearly 9 years of experience as a DNB teacher,Thesis guide and co-guide and is a faculty with BSOG.She has worked with various prestigious institutions in Bangalore.
Dr.Jyothi believes in ethical and protocol based practice .She is much sought after and appreciated by her patients for being compassionate,approachable and patient. Her motto in patient care is " healing hands with a Caring heart"
Areas of interest:
Normal delivery
High risk pregnancy
Adolescent health
VBAC(vaginal birth after Caesarean)
Menstrual problems
PCOS treatment
Infertility
Achievements:
1) Presented paper in AICOG conference, New Delhi 2008- Fibroid uterus- Is hysterectomy the only solution.
2) Presented paper in surgical emergencies and critical care conference in MGIMS, Sewagram, and Wardha 2008- Role of critical care management in eclampsia patients in rural set-up.
3) Presented a paper in AICOG conference, Jaipur 2009- Increasing prevalence of GDM in rural India.
4) Attended workshops on obstetric emergencies, urogynecology, Hysteroscopy, Intrauterine insemination (IUI), colposcopy. etc.
5) Presented research paper at AICOG 2019 Bangalore- Role of first trimester uric acid levels in diagnosing GDM.
6) Faculty in BSOG PG Forum in Bangalore from the past 9years and have contributed as faculty in various OBG drills, workshops and PG seminars and conferences.