Vedik Archit about Dr. Manisha at Motherhood Noida.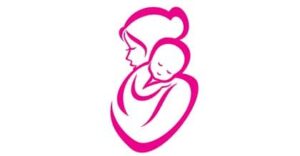 Doctors Name - Dr. Manisha & DR. SHILPI SRIVASTAVA
Unit - Motherhood Noida.
I would like to extend my love and gratitude for Dr. Manisha, who was a part of my pregnancy journey since Day1. She has a tendency to charge you up with smiles and positivity and make you feel so beautiful inside out. She was always a call away, had i anything to talk about, and with doctor-friends like you, the pregnancy journey becomes more enjoyable. Without your motivation and constant support, this miracle that we hold in our arms today wouldn't be possible. Thank you so much @⁨Dr Shilpi for all the love and blessing. This journey of 6 months with Doctor in the online Prenatal Yoga classes was a blessing for me. I was all pepped when i was about to join this class but little did i know that this would be life altering for me. These classes brought routine in my life as i became more active after the classes. I was able to focus and channel my thoughts positively through the different deep breathing techniques and positive affirmations, and also get rid of the many preconceived notions i had about pregnancy journey. Prenatal Yoga always kept me up on my feet, and made me feel more healthy than i felt before pregnancy. Dr. Shilpi has been more than an instructor to me and i'm sure you'll will agree to that nature of hers. Her smiling face gets you going, and her innate belief in each and every one of us separates her from the rest. I love how personal and open you are, and I immediately feel comfortable around you. I can share my minutest of doubts with you. Not only this, you were all ears when i had to talk to you about things with didn't even involve yoga. You introduced lamaze classes to us, and I can't tell you how much your voice rings in my ears every time something comes up with my little munchkin, and i feel secure as i am not clueless about how to go about with any situation. It's true that a mother is born with the child, but lamaze classes brought awareness in my life in so many ways. All the basic techniques taught in the classes helped me progress with labor with a mental strength I didn't know I possessed. Doctor, you stood as a rock with me, showed me my true strength and got me through this journey so beautifully. I have grown as a person and proved to myself the true strength I have and i owe it all to you. Moreover, i found a new family in the class, many of whom i am still in contact with after the classes and i intend on it staying like that. I always had someone to share my pregnancy journey with, and we would laugh out our worries with each other. The entire team of motherhood, especially the nursing team that assisted me post delivery were angels in my life. They would be there to help me in an instant, day and night and that too with a smiling face. Kudos to each one of you. A heartfelt thank you!
-Vedik Archit 
Stay update don our latest packages, offer, news, new launches, and more. Enter your email to subscribe to our news letter
SUBSCRIBE
TO OUR NEWS LETTER