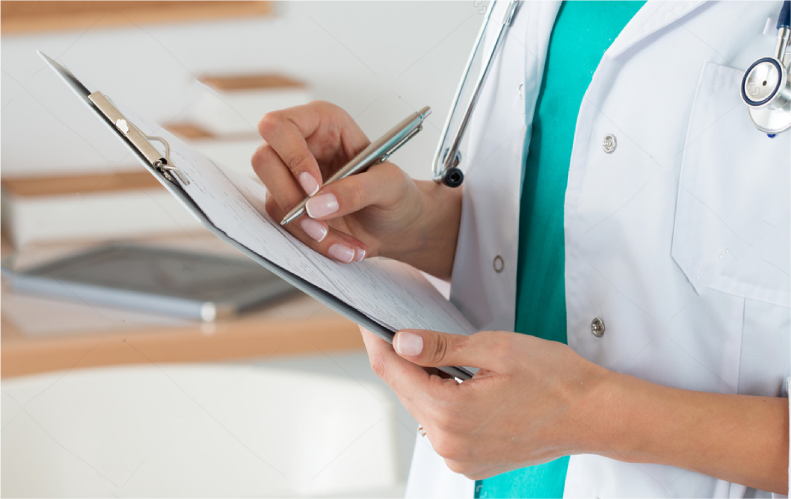 Privacy Policy
Rhea Healthcare Private Limited, has its Corporate Office at Raheja Tower, E-3rd Floor, East Wing, Mahatma Gandhi Road, Bengaluru, Karnataka 560001 (hereinafter referred to as "RHPL" or "we"). At RHPL, we value your trust & respect your privacy. This Privacy Policy provides you with details about the manner in which your data is collected, stored & used by us. You are advised to read this Privacy Policy carefully.
This Privacy Policy shall apply uniformly to Motherhood application (hereinafter referred to as "Application", "Motherhood App", "Locum Doctor", "App", "Mobile App", desktop, website including [www.motherhoodindia.com] (hereinafter referred to as "Patient Portal" or "Customer Portal" or "Client Portal")
By downloading and using the Motherhood application you expressly give us consent to use & disclose your personal information in accordance with this Privacy Policy. If you do not agree to the terms of the policy, please do not use or access Motherhood App.
Please note:
We always remain owners of the App. You get only the limited right to use the App and access information and data through it on the basis specified in this document.
You are also subject to any terms or rules applied by the appstore from which you download the App (i.e. those at either Google Play or iTunes Store or App Store).
If you would like to know more about the technical operation of the App, please Contact us.
You agree to comply with any instructions for use of the App which we make from time to time.
You agree to ensure that any information provided by you shall be complete and accurate.
To receive the confirmation alert of the appointment booking, kindly provide your correct contact number and email ID.
1. PRIVACY AND DATA:
1.1 Privacy: We use any personal data we collect through your use of the App in the ways set out in our privacy policy. Please read our privacy policy before downloading the App.
1.2 Transmission risk: Please be aware that internet transmissions are never completely private or secure and that any message or information you send using the App may be read or intercepted by others, even if there is a special notice that a particular transmission is encrypted.
1.3 Technical Data: By using the App, you agree to us collecting and using technical information about the devices on which you use the App and related software, etc. to improve our products and to provide any services to you.
1.4 Location Data: Certain services available in the App may use location data sent from your devices. You can turn off this functionality at any time by turning off the location services settings for the App on the device. If you do not turn this off, by using these services you consent to us and our affiliates and licensees' transmission, collection, retention, maintenance, processing, and use of your location data to provide and improve location-based products and services.
2. General
2.1 We will not sell, share, or rent your personal information to any 3rd party or use your email address/mobile number for unsolicited emails and/or SMS. Any emails and/or SMS/ WhatsApp message sent by RHPL will be in accordance with your medical treatment and in connection with the provision of agreed services & products of this Privacy Policy. We only share data with our authorized partners via secure systems and pursuant to Non-Disclosure Agreement.
2.2 Periodically, we may reveal general statistical information about RHPL and its users, such as number of visitors, number and type of services availed by our customers, etc. We reserve the right to communicate your personal information to any third party that makes a legally compliant request for its disclosure: –
2.2.1 the Website, and anonymous data of your usage. The collected information will be used only for improving the quality of RHPL's services and to build new services.
2.2.2 The Website and Mobile App allows RHPL to have access to registered Users' personal email or phone number, for communication purpose so as to provide you a better way of booking appointments and for obtaining feedback in relation to the Practitioners and their practice.
2.3 The Privacy Policy sets out:
The type of information collected from Users, including sensitive personal data or information.
The purpose means and modes of usage of such information.
How and to whom RHPL will disclose such information. 
2.4 The User is expected to read and understand the Privacy Policy, to ensure that he or she has the knowledge of
the fact that certain information is being collected.
the purpose for which the information is being collected.
the intended recipients of the information.
the nature of collection and retention of the information.
the various rights available to such Users in respect of such information.
2.5 For online transaction, it is mandatory for you to provide us with certain information about yourself. This information shall include but not limited to patient's details (name, age, sex, address etc.) and card holder's name in case of availing online payment facility. This information may be used by us to ensure that the bill payment process is carried out accurately and efficiently. 
2.6 You agree to ensure that any information provided by you shall be complete and accurate. To receive the confirmation alert of the appointment booking, kindly provide your correct contact number and email ID.
2.7 What information we collect?
Application obtains two types of information. 
a. User provided information: The application obtains the information you provide when you download and register the Application. Registration with us is optional. However, please keep in mind that you may not be able to use some of the features offered by the application unless you register with us.
b. When you register with us and use the Application, you generally provide:
your name, email address, age, username, password, and other registration information like address. 
transaction-related information, such as when you Book an appointment, respond to any offers, or download or use applications from us.
information you provide us when you contact us for help. 
credit card/payment information for booking an appointment, and
information you enter in our system when using the Application, such as contact information.
c.Automatically collected information:
In addition, Application may collect certain information automatically, including, but not limited to, the type of mobile device you use, the mobile operating system, the type of mobile internet browser you use, 
Application may collect and use your precise information about the location of your mobile device. 
We use cookies (a small text file placed on your computer or mobile phone to identify your computer, mobile device, and web browser) and may use anonymous identifiers (a random string of characters that is used for the same purposes as a cookie).  We use cookies and other anonymous identifiers to analyze use of and improve the App, Site and Services and as described in the Advertising and Online Tracking Section of this Privacy Policy. Certain features of the App, Site or Services may not work if you delete or disable cookies.  Some of our Service Providers (defined below) may use their own cookies, anonymous identifiers, or other tracking technology in connection with the services they perform on our behalf.
It will only be disclosed to those involved with your treatment or care or persons involved in the process of evaluation of your information including but not limited to medical treatment, procedure, services etc. or an organization, which may be responsible to evaluate your treatment expenses. However, RHPL reserves the right to perform statistical analyses on your personal data and information.
Cookies allow us to serve you better and more efficiently, and to personalize your experience at our website and App. RHPL uses cookies to personalize your experience on the Website and App. As to the former, these types of cookies allow you to log in without having to type your log – in name each time (only your password is needed. None of this information is passed to any third party and is used solely by us to provide you with a better user experience on the Website. 
Most Web browsers and App's automatically accept cookies. Of course, by changing the options on your web browser or using certain software programs, you can control how and whether cookies will be accepted by your browser. RHPL supports your right to block any unwanted Internet activity, especially that of unscrupulous websites and app. However, blocking RHPL cookies may disable certain features on the Website and app, and may make it impossible to purchase or use certain services available on the Website or App.
3. Personal Information
Personal Information means and includes all information that can be linked to a specific individual or to identify any individual, such as name, address, mailing address, telephone number, email ID, credit card number, cardholder name, card expiration date, information about your mobile phone, and any details that may have been voluntarily provide by the user in connection with availing any of the services at RHPL.
3.1 Use of Personal Information
We use personal information to provide you with services & products you explicitly requested for, to resolve disputes, troubleshoot concerns, help promote safe services, collect money, measure consumer interest in our services, inform you about offers, products, services, updates, customize your experience, detect & protect us against error, fraud, and other criminal activity, enforce our terms and conditions, etc. We also use your contact information to send you offers based on your previous orders and interests.
We may occasionally ask you to provide your feedback about your experience as a customer through online surveys. These surveys may ask you for contact information and demographic information (like zip code, age, gender, etc.). We use this data to customize your experience at RHPL.
RHPL will also use the usage information collected using measuring and analytic tools to learn how you use the app so we can improve it in future updates.
Your payment is processed by our authorized payment partners. The sensitivity of your information with our payment information can be found by contacting the respective payment service providers.
You are allowed to access, amend, edit data related to your personal information.
We may disclose User Provided information and automatically information:
As required by the law, such as to comply with subpoena, or similar legal process.
When we believe in good faith that disclosure is necessary to protect our rights, protect your safety or the safety of others, investigate fraud, or respond to a government request.
With our trusted service providers who work on our behalf, and do not have an independent use of the information we disclose to them and have agreed to adhere to the rules set forth in this privacy statement.
With Third parties to help you navigate to our nearest service location
RHPL reserves the right to contact you for Direct Marketing Messages through SMS/email/whatsapp/phone call or notifications through the app.
4. KEY REQUIREMENTS
4.1 Permitted devices: you may download a copy of the App and use the App on your devices for your personal purposes only. If you download the App onto any device not owned by you, you must have the owner's permission to do so.
Age criteria for App download and usage: you must be 18 years old or older to accept these terms and download, access and use the App, save as set out in this paragraph. If you are 16 or 17 years old, you may download, access, and use the App, and accept these terms, only if you have a personal account with us, and in any event with the involvement and consent of your parent or guardian. In all other circumstances, you must not accept these terms or download, access, or use the App if you are under 18 years old.
Comply with Acceptable Use Policy: in using the App, you must (and you must ensure anyone else who uses the App on your device does) comply with the requirements of our Acceptable Use Policy – please see clause 8.
Prohibition on renting out, etc.: you must not copy the App except as part of the normal use of the App or as necessary for back-up or security. Also, you must not sell, rent, lease, or loan the App (or the information accessed in it) to anyone else. Refer clause 7 for more details.
No business use: the App has been developed for personal and domestic use only as set out in this privacy policy. , and so you must not use the App (or the services or data available in it) for any business purposes.
Own account only: you must only use the App to access your own account with us, and you must not access or attempt to access the account of any other person.
No transfer: if you sell any device on which the App is installed, you must remove the App from it.
5. RESPONSIBILITY FOR LOSS OR DAMAGE
5.1 Use of the App is at your own risk and you're wholly responsible for deciding to download and install the App (and for ensuring that it is suitable for you as it is not developed specifically for you). You should read any description of the App in the Appstore when you download the App, and any documentation we provide to you.
5.2 You are also responsible for any decision that you make as result of the information you read via the App, so please ensure you get appropriate advice if needs be.
5.3 Although we make reasonable efforts to update the information provided by the App and the information accessed in it, we make no representations and give no guarantees that such information is accurate, complete, or up to date.
5.4 We take all reasonable steps to ensure that the App functions as intended and the information displayed is correct at the time of inclusion, but there may be inadvertent or occasional errors for which we apologize. When errors come to our attention, we'll try to correct them as soon as reasonably possible, but we accept no other responsibility for any errors, omissions or inaccuracies contained in the App or its content.
5.5 As the App is for domestic and private use only, if you use the App for any commercial, business or resale purpose we will have no liability to you for any loss of profit, loss of business, business interruption, or loss of business opportunity or similar business losses.
5.6 We are not responsible for events outside our control. If our provision of the information or data through the App, or the availability of or support to the App is delayed by an event outside our control then we will (where appropriate) contact you as soon as possible to let you know and we will take steps to minimize the effect of the delay.
6. SUPPORT FOR THE APP AND HOW TO TELL US ABOUT PROBLEMS
6.1 If you want to learn more about the App, how it works, or the functionality it offers, or have any problems using it, please Contact us.
6.2 If you think the App is brilliant, good, not so good, or even faulty or mis-described or wish to contact us for any other reason please get in touch. We welcome your feedback so that we can help improve your experience and use of the App.
6.3 If we have to contact you, we will do so via Call, Email, SMS, WhatsApp or Mobile Notifications, using the contact details you have provided to us.
6.4 From time to time we may automatically update the App and change its functionality to improve performance, enhance functionality, reflect changes to the operating system or address security issues. Alternatively, we may ask you to update the App for these reasons. If you choose not to install such updates or if you opt out of automatic updates you may not be able to continue using or accessing the App.
6.5 We have the right to suspend access to the App (and the services) and/or remove functionality from the App, and any information or data available through it, at any time.
6.6. We make no representation or warranty that your use of the App will be uninterrupted, error, bug or virus free and whilst we will try to avoid such problems, we will not be liable for the effects of the same.
6.7 YOU ASSUME ALL RESPONSIBILITY AND RISK WITH RESPECT TO YOUR USE OF THE APP. THE APP IS AVAILABLE "AS IS," AND "AS AVAILABLE". YOU UNDERSTAND AND AGREE THAT, TO THE FULLEST EXTENT PERMITTED BY LAW, WE DISCLAIM ALL WARRANTIES, REPRESENTATIONS AND ENDORSEMENTS, EXPRESS OR IMPLIED, WITH REGARD TO THE SITE, INCLUDING, WITHOUT LIMITATION, IMPLIED WARRANTIES OF TITLE, MERCHANTABILITY, NON-INFRINGEMENT AND FITNESS FOR A PARTICULAR PURPOSE. WE DO NOT WARRANT USE OF THE SITE WILL BE UNINTERRUPTED OR ERROR-FREE OR THAT ERRORS WILL BE DETECTED OR CORRECTED. WE DO NOT ASSUME ANY LIABILITY OR RESPONSIBILITY FOR ANY COMPUTER VIRUSES, BUGS, MALICIOUS CODE OR OTHER HARMFUL COMPONENTS, DELAYS, INACCURACIES, ERRORS OR OMISSIONS, OR THE ACCURACY, COMPLETENESS, RELIABILITY OR USEFULNESS OF THE INFORMATION DISCLOSED OR ACCESSED THROUGH THE APP. WE HAVE NO DUTY TO UPDATE OR MODIFY THE APP AND WE ARE NOT LIABLE FOR OUR FAILURE TO DO SO. IN NO EVENT, UNDER NO LEGAL OR EQUITABLE THEORY (WHETHER TORT, CONTRACT, STRICT LIABILITY OR OTHERWISE), SHALL WE OR ANY OF OUR RESPECTIVE EMPLOYEES, DIRECTORS, OFFICERS, AGENTS OR AFFILIATES, BE LIABLE HEREUNDER OR OTHERWISE FOR ANY LOSS OR DAMAGE OF ANY KIND, DIRECT OR INDIRECT, IN CONNECTION WITH OR ARISING FROM THE APP, THE USE OF THE APP OR OUR PRIVACY POLICY WITH YOU CONCERNING THE APP, INCLUDING, BUT NOT LIMITED TO, COMPENSATORY, DIRECT, CONSEQUENTIAL, INCIDENTAL, INDIRECT, SPECIAL OR PUNITIVE DAMAGES, LOST ANTICIPATED PROFITS, LOSS OF GOODWILL, LOSS OF DATA, BUSINESS INTERRUPTION, ACCURACY OF RESULTS, OR COMPUTER FAILURE OR MALFUNCTION, EVEN IF WE HAVE BEEN ADVISED OF OR SHOULD HAVE KNOWN OF THE POSSIBILITY OF SUCH DAMAGES. IF WE ARE HELD LIABLE TO YOU IN A COURT OF COMPETENT JURISDICTION FOR ANY REASON, IN NO EVENT WILL WE BE LIABLE FOR ANY DAMAGES IN EXCESS OF FEES RECEIVED BY RHPL POST DOWLOAD OF THIS APP UPTO MAX OF SIX MONTHS. SOME JURISDICTIONS DO NOT ALLOW THE LIMITATION OR EXCLUSION OF LIABILITY FOR CONSEQUENTIAL OR INCIDENTAL DAMAGES, SO THE ABOVE LIMITATION OR EXCLUSION MAY NOT APPLY TO YOU. IF ANY LIMITATION ON REMEDIES, DAMAGES OR LIABILITY IS PROHIBITED OR RESTRICTED BY LAW, WE SHALL REMAIN ENTITLED TO THE MAXIMUM DISCLAIMERS AND LIMITATIONS AVAILABLE UNDER THIS PRIVACY POLICY, AT LAW AND/OR IN EQUITY.
7. INTELLECTUAL PROPERTY RIGHTS AND LICENCE RESTRICTIONS
7.1 All intellectual property rights in the App (including its coding), and the content of it belong to RHPL (or our licensors) and the rights in the App (and the content of it) are licensed (not sold) to you. You have no rights in, or to, the App or these services, other than the right to use them in accordance with these terms. All rights are reserved.
7.2 The "Motherhood" name and logos and all related names, trademarks, service marks, design marks, logos and slogans are the trademarks or service marks ("Trademarks") of us or our licensors. You cannot use, copy, edit, vary, reproduce, publish, display, distribute, store, transmit, commercially exploit or disseminate the Trademarks without the prior written consent of RHPL or the relevant group company or the relevant third-party partner of RHPL.
8. ACCEPTABLE USE RESTRICTIONS
8.1 In accessing and using the App (and any content or service accessed through it) you must:
not act in an unlawful manner, for any unlawful purpose, or in any manner inconsistent with these terms, or act fraudulently or maliciously (e.g., by hacking into or inserting malicious code, such as viruses, or harmful data, into the App).
not infringe our intellectual property rights or those of any third party.
not transmit any material that is defamatory, offensive, or otherwise objectionable.
not do anything that could damage, disable, overburden, impair or compromise our systems or security or interfere with other users.
not collect or harvest any information or data from our systems or attempt to decipher any transmissions to or from the servers running the App.
not otherwise transfer the App to someone else, whether for money, for anything else or for free. If you sell any device on which the App is installed, you must remove the App from it.
Not upload or transmit any data, information that
is in breach of any law, statute, regulation, or byelaw of any applicable jurisdiction.
is fraudulent, criminal, or unlawful.
is inaccurate or out-of-date.
may be obscene, indecent, pornographic, vulgar, profane, racist, sexist, discriminatory, offensive, derogatory, harmful, harassing, threatening, embarrassing, malicious, abusive, hateful, menacing, defamatory, untrue, or political.
impersonates any other person or body or misrepresents a relationship with any person or body.
may be contrary to our interests.
is contrary to any specific rule or requirement that we stipulate on the App in relation to a particular part of the App or the App generally; or
involves your use, delivery or transmission of any viruses, unsolicited emails, trojan horses, trap doors, back doors, easter eggs, worms, time bombs, cancelbots or computer programming routines that are intended to damage, detrimentally interfere with, surreptitiously intercept or expropriate any system, data or personal information.
Attempt to gain unauthorised access to the App or any networks, servers or computer systems connected to the App; or
Modify, adapt, translate or reverse engineer any part of the App or re-format or frame any portion of the pages comprising the App, save to the extent expressly permitted by these Terms or by law.
9. WE ARE NOT RESPONSIBLE FOR OTHER WEBSITES YOU LINK TO
9.1 The App or content in it may contain links to other independent websites which are not provided by us. Whilst we try to check the content of such independent websites, we unfortunately cannot take any responsibility for the practices of the individuals or companies who publish them, nor the integrity or quality of their content. We accept no responsibility for any loss or damage that you incur through your use of them.
9.2 You will need to make your own independent judgement about whether to use any such independent sites, including whether to buy any products or services offered by them. Please review their Privacy Policy and privacy policies (if any) prior to use.
10. WE MAY END YOUR RIGHTS TO USE THE APP AND THE SERVICES IF YOU BREACH THESE TERMS
10.1 In addition to our rights to suspend or withdraw the App, we may end your rights to access and use the App at any time by contacting you if you have broken these terms in a serious way. If what you have done can be put right, we will give you a reasonable opportunity to do so.
10.2 If we end your rights to use and access the App, you must stop all activities authorized by these terms, including using and accessing the App, and delete or remove the App from all devices in your possession (and destroy any copies you may have). We may remotely access your devices and remove the App from them and cease providing you with access to the data and information within the App.
11. NO RIGHTS FOR THIRD PARTIES
11.1 This contract is between you and RHPL. No one else has any right to enforce its terms.
12. EVEN IF WE DELAY IN ENFORCING THIS CONTRACT, WE CAN STILL ENFORCE IT LATER
12.1 Even if we delay in enforcing this contract, we can still enforce it later. If we do not insist immediately that you do anything you are required to do under these terms, or if we delay in taking steps against you in respect of your breaching this contract, that will not mean that you do not have to do those things and it will not prevent us taking steps against you at a later date.
13. WHICH LAWS APPLY TO THIS CONTRACT AND WHERE YOU MAY BRING LEGAL PROCEEDINGS
13.1 This Privacy Policy, contain all the terms agreed between RHPL and you regarding their subject matter and supersedes and excludes any prior terms and conditions, understanding or arrangement between RHPL and you, whether oral or in writing.
13.2 No representation, undertaking or promise shall be taken to have been given or be implied from anything said or written in negotiations between RHPL and you prior to these Privacy Policy except as expressly stated in these Privacy Policy.
13.3 Neither RHPL nor you shall have any remedy in respect of any untrue statement made by the other upon which that party relied in entering these Privacy Policy (unless such untrue statement was made fraudulently or was as to a matter fundamental to a party's ability to perform these Privacy Policy) and that party's only remedies shall be for breach of contract as provided in these Terms and Conditions.
13.4 These Privacy Policy may only be modified by a written amendment signed by an authorized executive of the RHPL or by the posting of a revised version by RHPL. Except to the extent applicable law, if any, provides otherwise, this Privacy Policy and any access to or use of the App will be governed by the laws of India, excluding its conflict of law provisions.
13.5 Any dispute or claim arising out of or in connection with these Privacy Policy will be subject to the exclusive jurisdiction of courts in Bangalore.
13.6 All dealings, correspondence, and contacts between RHPL and you shall be made or conducted in the English language.
13.7 A waiver by either party of any term or condition of this Privacy Policy or any breach thereof, in any one instance, will not waive such term or condition or any subsequent breach thereof. You may not assign your rights under this Privacy Policy to any party.
13.8 We may assign our rights under this Privacy Policy without condition. This Privacy Policy will be binding upon and will inure to the benefit of the parties, their successors, and permitted assigns.
This Privacy Policy was most recently updated as on 14-03-2023.