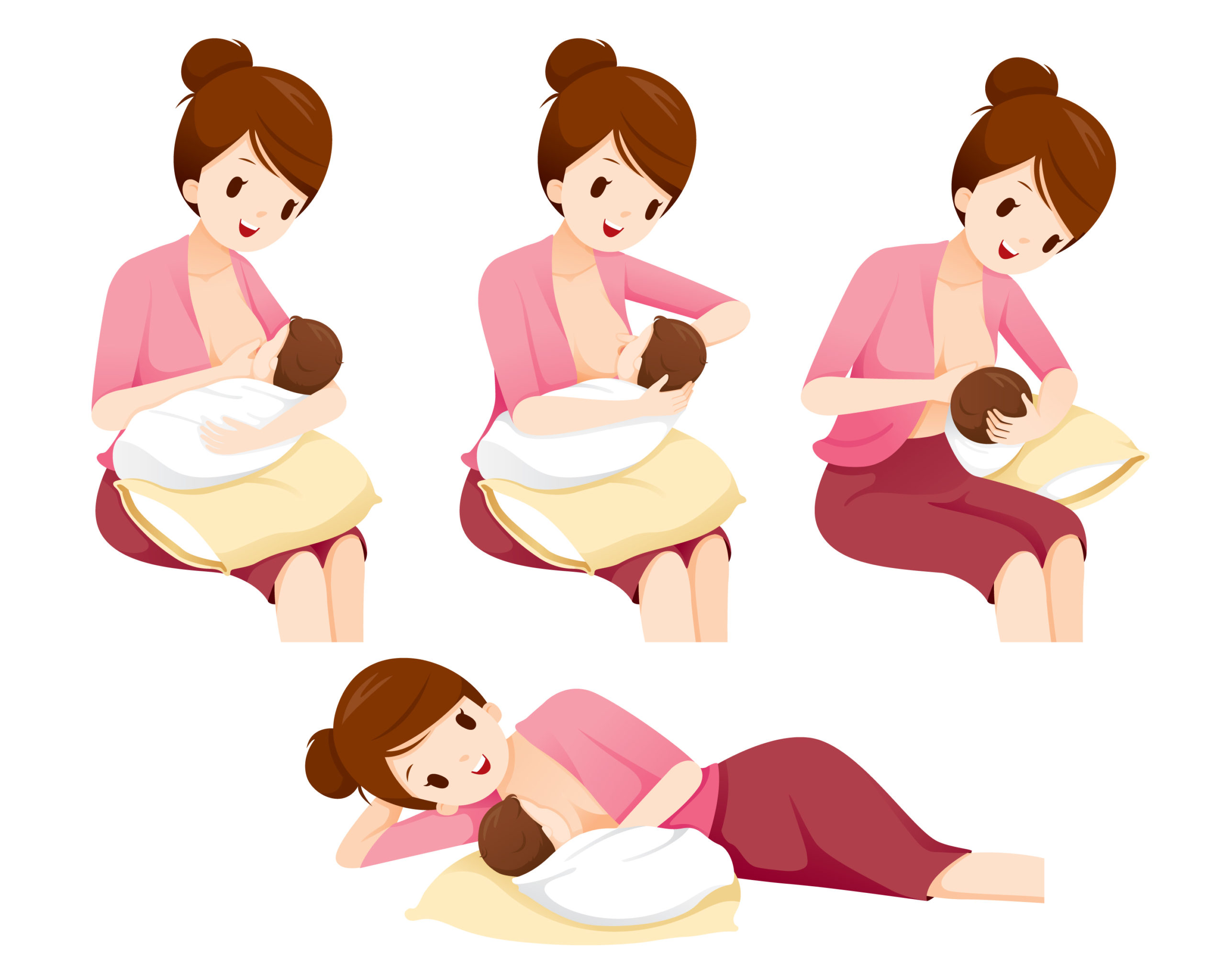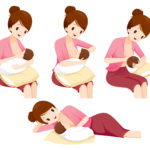 Breastfeeding is not just about milk, it is all about mother's love & care for her little one. Breastfeeding sometimes requires moms to be in one position for quite a long-time due to which many moms may be predisposed to developing pain on their neck, shoulders, forearms, wrist and low back. New mums sometimes find breastfeeding uncomfortable due to wrong feeding positions, or lack of support. This can lead to breast and nipple discomfort. Physiotherapy plays an important role here to help overcome the discomfort and swelling of breast engorgement ad make the process comfortable and happy for both the mom and baby.
How Physiotherapy is helpful for a lactating mother?
One of the first things physio can help is in educating a good posture when mom is feeding. The mom should be able to sit comfortably and relaxed during the feeding time.
It is important to sit with good posture, so that the strain to the body, neck and shoulders is less. Good posture will help the baby to latch well. A good latch can help minimise the amount of damage and irritation to the nipples
It will also help ensure that the breast drains well during feeds, and therefore decrease risk of developing blocked ducts and mastitis.
Physiotherapy can help reduce breast engorgement, inflammation and swelling, and instruction in gentle lymphatic massage to help reduce swelling.
PRINCIPLES OF ERGONOMICS WHILE BREASTFEEDING
Support your arms and baby while feeding
Positioning yourself and supporting your little one with pillows throughout the feeding will also help to avoid overuse of your arms and shoulders.
Be cautious of your positioning
Be conscious of your position throughout the feeding process. Try not to slide down into a slouched position, especially if feeding in bed or on the couch. It will put stress on your back and neck.
Try feeding
your baby while sitting upright with your back supported and your little one at the height of your breast.
Relax your muscles
You can get sore muscles caused by too much tension in your body. Unless necessary, always try to sit or lay down while breastfeeding. It will allow for extra support for your arms, neck, and back and will help to limit tension that youŸ??d get from poor support while breastfeeding.
COMMON BREASTFEEDING POSITIONS
FAMILIAR PHYSICAL CHALLENGES OF BREASTFEEDING
Breast pain
Neck strain
Upper back & shoulder pain
Hunched posture of shoulder
Hand and wrist pain
Low back pain & Tail bone pain      
TIPS FOR NURSING MUMS
Milk flow can be restricted by a poorly fitted bra, poor positioning of you and the baby or due to compression from your fingers holding the breast, if too firm.
Positioning yourself and your baby correctly to avoid back and neck pain as well as avoiding compression of the ducts is very important.
Breastfeeding helps your uterus to shrink to return to its pre-pregnancy size more quickly at about six weeks postpartum.
Stay update don our latest packages, offer, news, new launches, and more. Enter your email to subscribe to our news letter
SUBSCRIBE
TO OUR NEWS LETTER