Can Short Intervals between Pregnancies Increase the Risk of Preterm Birth? - Dr. Suhasini Inamdar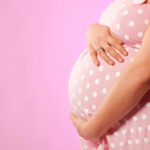 Can Short Intervals between Pregnancies Increase the Risk of Preterm Birth? – Dr. Suhasini Inamdar

No doubt pregnancy is a wonderful journey, but when your baby's health is your top priority, it is essential to learn about preterm birth. After all, 33, 41,000 babies are born prematurely in India each year out of which 3, 61,600 children under the age of five die due to health condition related to preterm complications.
Please don't let these numbers spin your head because fortunately most preemies or prematurely born babies grow up to be perfectly fine!
What causes Preterm Birth?
Even though preemies generally grow up to be healthy and fine, it does not hurt to learn about it, starting with these top causes:
Preeclampsia
HELLP Syndrome
Early Uterine Contractions
Multiple Births
A Family History of Preemies
Age of the Mother (a teenager or someone over 40)
Chronic Stress
Unhealthy Lifestyle (of the mother)
Closely Spaced Pregnancies
Can Closely Spaced Pregnancies Increase the Risk of Preterm Birth?
Well, yes! A study conducted by the Ohio Department of Health strongly agrees to it.
The study was done to learn about the influence of inadequate birth spacing on the duration of the subsequent pregnancy taking account of 4, 54,716 live births from women with two or more pregnancies over a period of six years. The time recorded from the immediate preceding birth to the subsequent conception of the next pregnancy was defined as a short interpregnancy interval or IPI by the researches. Here, women with short IPIs were divided into two distinct groups; IPI less than 12 months and IPI 12-18 months.
The results showed that in women belonging to the first group, i.e. IPI less than 12 months, 53.3% of the women (4, 54,716) had delivered the baby before completing 39 weeks. Also, the rate of preterm birth before 37 weeks of gestation was higher in these women. This study proved that mothers with shorter IPIs were more likely to give preterm delivery when compared to women with optimal birth spacing that is greater than or equal to 18 months.
Why are Closely Spaced Pregnancies not Good for You and Your Baby?
Closely spaced pregnancies are another cause of premature birth. Remember that you just had your baby and your body has gone through a lot; therefore, it needs time to recover. The more time you give, the lesser are the chances of birthing a preemie or vice versa.
Your pregnancy stresses your body, it exhausts the body of nutrients and hence the body takes time to build up the supply of protein, vitamins, and everything in between. Your body can barely support you; that is why you need to focus on restoring those levels.
Also, the vaginal canal and the bacterial balance have to restore especially if you had vaginal infections. So, if you want another baby, we suggest you wait for at least 18 months, keeping in mind your health and the health of your bundle of joy. Remember, without enough time to recover, preterm birth is highly likely.
Why Motherhood?
Motherhood Hospital provides services which include our highly accomplished clinicians, nursing care ably supported by the latest technologies and treatment protocols. With state-of-the-art NICU's, Labor Suites, Adult ICU's, Operative Rooms, Laboratory Services, and 24/7 pharmacy, Motherhood delivers the best in women, newborn and children's health care.
Our Obstetric services include:
Prenatal Check
Antenatal Care (before birth)
Intrapartum Care (during labour and delivery)
Postnatal Care (after birth)
Therefore, there is more than one reason to trust us! Motherhood has got your back during your entire journey of pregnancy and after that. Our team of professionals can guide you through the whole process of pregnancy from start to finish.
Book your appointment today with our experts or send us an inquiry.
Stay update don our latest packages, offer, news, new launches, and more. Enter your email to subscribe to our news letter
SUBSCRIBE
TO OUR NEWS LETTER