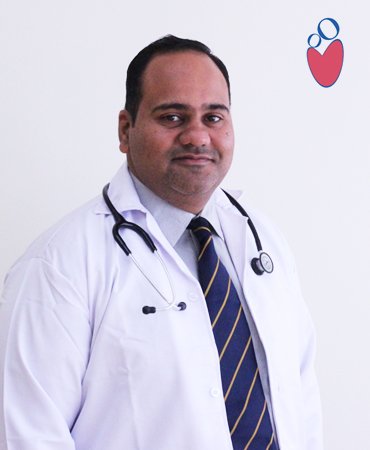 MBBS, Fellowship in Neonatology (IAP), MD (Pediatrics)
Consultant - Paediatrician and Neonatologist
UNITMechanic Nagar, Indore
Working Time10:30 to 1 PM
Qualification DetailsMBBS, MD (Pediatrics), Fellowship in Neonatology (IAP)
Overview
Dr. Anurag Jain is well with the management of neonates and common pediatric problems. He brings in an experience of 8+ years in Pediatrics (medical care of infants, children) and neonatology (medical care of newborn infants, especially the ill or premature newborn). His primary focus in neonatology is compassionate care, non-invasive ventilation, and nutrition of small premature babies admitted in neonatal ICU.
Dr. Anurag Jain had completed his MBBS from R D Gardi medical college Ujjain and completed his MD Pediatric from D Y Patil medical college Kolhapur and clear IAP Neonatal fellowship from Pune. He also had certification in neonatal resuscitation program (NRP) and Pediatric advance life support (PALS), attended an international workshop on advanced neonatal ventilation and functional neonatal echocardiography also clear sick newborn course -- ON TOP course conducted by AIIMS New Delhi and also done observationship in nice at PGI Chandigarh.
Dr. Anurag carries the experience of working in multiple cities like New Delhi, Udaipur, Pune before moving to Indore. Dr. Anurag Jain had 8+ years of experience in pediatric and neonatal treating patients with the utmost compassion. He is motivated by his sincerity and enthusiasm to provide the highest standard of medical care to ensure quality health results.