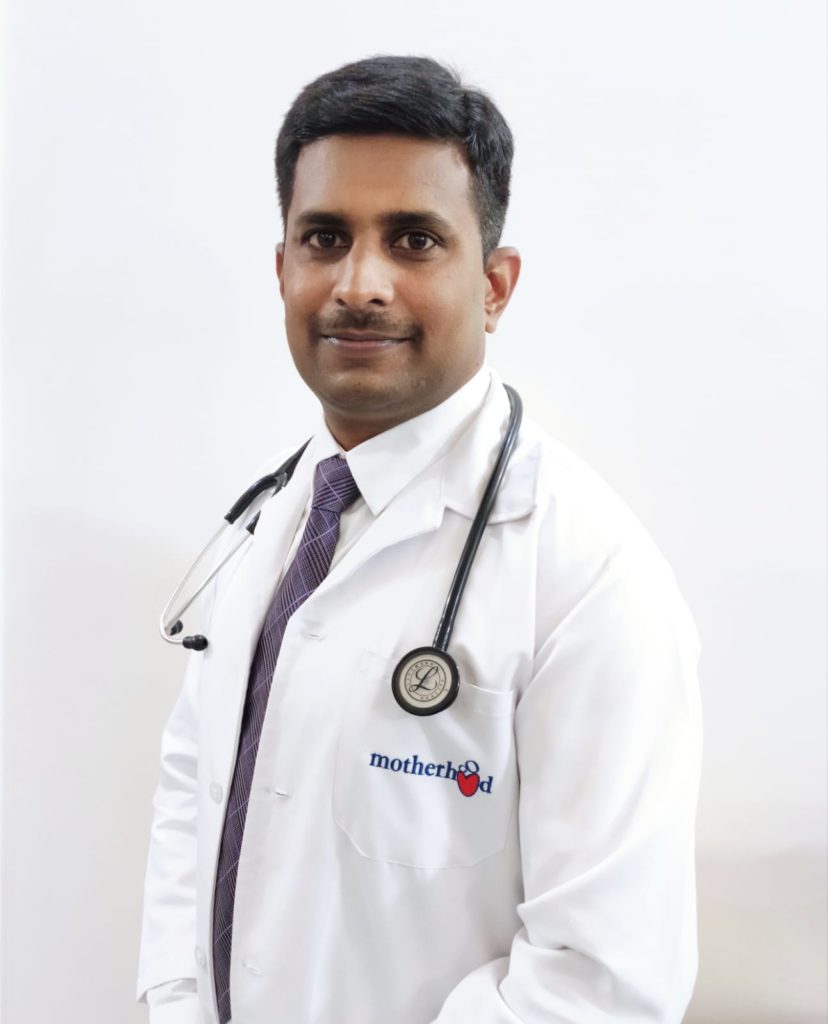 MBBS, MS(OBG), Fellowship in Minimal Invasive surgery.
Consultant - Obstetrician, Gynaecologist & Laparoscopic Surgeon
UNITBanashankari, Bangalore
LANGUAGEEnglish, Kannada, Hindi
Qualification DetailsMBBS from MS Ramaiah medical college, Bangalore – 2008. MS (Obstetrics & Gynaecology) from Karnataka Institute of Medical College, Hubli- 2012. Fellowship in Minimal Invasive surgery from world laparoscopy Hospital, Delhi- 2015. Fellowship in Obstetric & Gynaecological Ultrasonography from Selvi school of Sonology, Chennai - 2016
Overview
Dr. Beeresh C. S. is a Gynaecologist and Endoscopic surgeon with 10 yrs of experience. He is a freelancing laparoscopic surgeon at various reputed hospitals in and around Bangalore and was working as a Professor of OBG and HOD at Medical College. Dr. Beeresh C. S. started his journey as Obstetrician and Gynaecologist 10 yrs back after obtaining his Master's Degree from KIMS, Hubli. As his interest was in academics, joined as Assistant professor at PES medical College, AP during which he developed a keen passion for Laparoscopic surgery and went on to obtain a fellowship in Minimal Invasive Surgery from World laparoscopic Hospital, Delhi, and was further trained under Dr. Vivek Salunke and Dr. Shinjini Pandey at Nalini Endoscopy center, Mumbai.
Following his training in minimal invasive surgery, he started working at PES medical college and was instrumental in establishing a Laparoscopic unit and imparted training to colleagues and students. Being a rural high-volume center offering laparoscopy, he had the opportunity to operate on numerous complicated cases and made it a Referral Centre for Gynec Endoscopy. More than words his statistics bears testimony to his expertise and has performed innumerable advanced Gynec Laparoscopic Surgeries. In Due course, he has been promoted to Associate professor and subsequently as Professor and HOU. He was a recognized UG & PG teacher, Examiner and has mentored many Postgraduates.
Expertise:
Minimally invasive Gynaecological surgery, Laparoscopy, and Hysteroscopic procedures.
Laparoscopic procedures – Hysterectomy, Myomectomy, Endometriosis, ovarian cystectomy, Tubal surgeries, Fertility Enhancing lap surgeries, Lap Prolapse surgeries.
Hysteroscopic Surgeries- Septal resection, Metroplasty, Fibroid resection, Polypectomy, Tubal cannulation, Adhesiolysis.
Professional_Memberships##Life member of Indian association of gynaecological Endoscopy (IAGE) ##Federation of Obstetrics and Gynaecological Society of India (FOGSI) ##Bangalore society of obstetrics and gynaecology (BSOG) ##Indian medical association (IMA)
CertificationsHe has 6 research paper publications in the National & International reputed Journal. He has presented Paper at many National and International conferences.