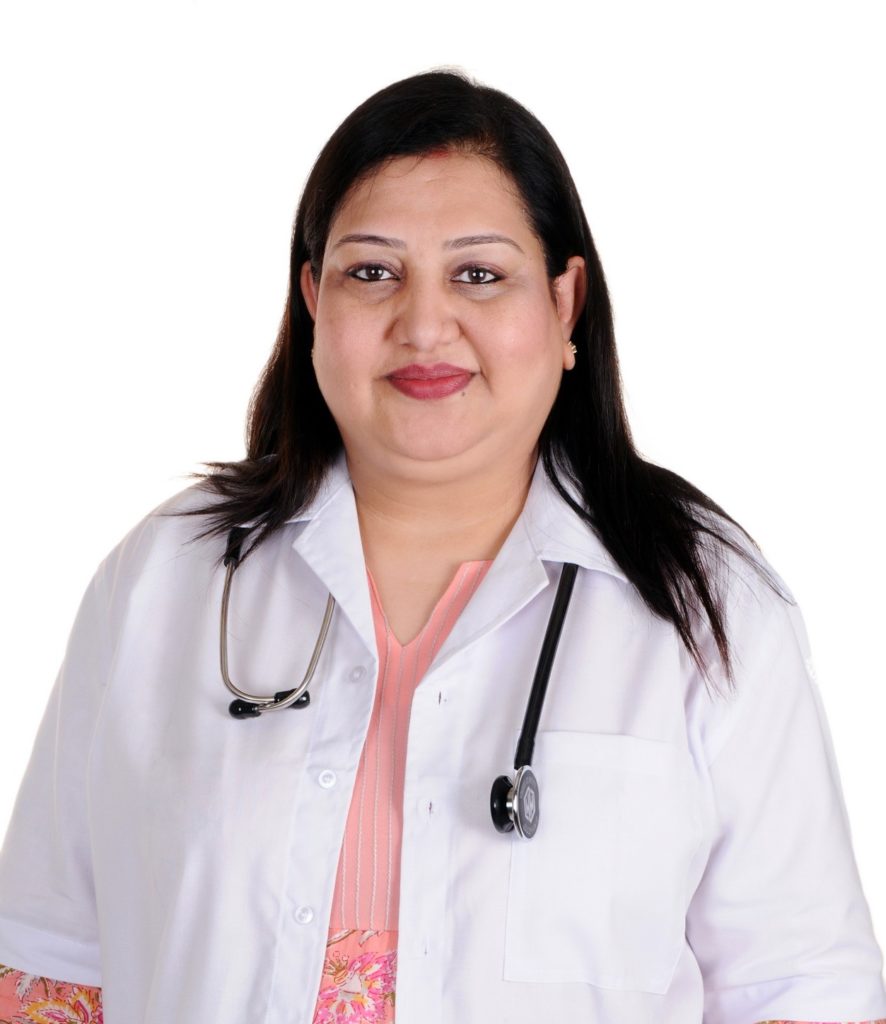 Consultant - Obstetrician & Gynaecologist
Working TimeMonday to Saturday: 5 PM to 7 PM
Qualification Details##MBBS from Pune University (N.D.M.V.P.S. Medical college, Nashik) ##DGO from the College of Physician & Surgeons, Mumbai
Overview
Dr. Payal Narang has more than 16 years of quality experience in Obstetrics and Gynaecology. She is known for providing world-class and patient-focused medical care for every stage of a woman's life. Her experience is coupled with genuine concern for all her patients.
She is empathetic, compassionate and is known to be very patient. She believes in discussion-based practice and provides practical solutions to patients' problems and takes care to answer even their minutest concerns. She creates an environment for a healthy and safe pregnancy. The patient's comfort tops her priority.
Her expertise and areas of focus are encouraging Painless normal delivery, Pre-marital counseling, Pre and post-pregnancy care, High-risk obstetrics (cases like GDM, PIH, BOH, Placenta previa, APH, Twin pregnancy, etc.), Contraceptive advice and Family planning, Growing up and Adolescent issues and counseling, PCOS, Cancer screening & Pap smear & Vaccination, Medical termination of pregnancy, Infertility counseling and treatment, IUI, Childbirth education, Antenatal classes, and all Obstetrics and Gynaecological surgeries.
If you are looking for a patient friendly doctor, she is the one to go to.
Professional_Memberships##Maharashtra Medical Council - MMC No. 2002123727 ##Pune Obs-Gynac Society (POGS) ##Federation of Obstetric and Gynecological Societies of India (FOGSI) ##Indian Medical Association (IMA)- Lifetime membership
Certifications1. Boston university school of Medicine - Participated in Medical management of male factor infertility & role of mitochondrial medicine, Dec 2016 2. Boston university school of Medicine - Participated in Male infertility: Diagnosis & Management, 2016-2017 3. Ian Donald - Basics of Ultrasound, March 2014 4. Certificate of competition - Foetal origin of adult diseases and Preconception care in high-risk pregnancy, June 2020 5. Participated in GEM -Pelvic floor & Uro-gynaecology, May 2021 6. 8th Annual conference MaCORM (MSR), Sep 2019