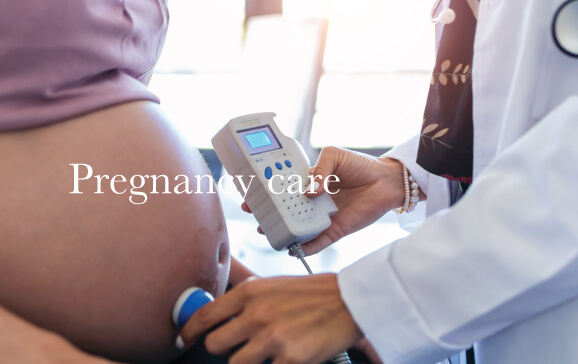 What can I expect during these appointments?
From the first appointment to the last session, there will be a series of tests, treatments, scans, check-ups, and discussions related to your health as well as your baby's.
During the discussions, we provide you with a healthy diet plan and birth plan. We conduct routine check-ups involving blood and urine tests, genetic screening, Pap tests, ultrasounds, and so on, depending on your needs. We keep a constant tab on your weight, blood pressure, and the size of your growing tummy. These help us follow the growth of your little one, and monitor your health at the same time.
The appointments also include monitoring your baby's heart rate to check how he/she is doing. It also involves counselling sessions to support you emotionally, in case you are depressed or anxious because of the constant fluctuations of hormones.
Each trimester comes with its own set of hormonal and physiological changes. We help you navigate these tumultuous months with specially designed packages for different pregnancy periods.