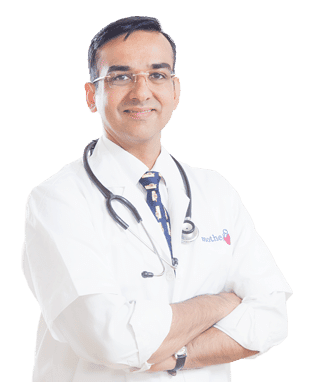 MD (Paediatrics), F.R.C.P.C.H., C.C.T (UK), M.R.C.P.H
Consultant - Paediatrician and Neonatologist
LANGUAGEEnglish, Kannada, Hindi, Telugu
Working Time10am to 2pm and 3 to 4pm
Qualification DetailsMD (Paediatrics), M.R.C.P.H, C.C.T (UK), F.R.C.P.C.H.
Overview
Dr. Vikas Satwik interest includes preterm
neonatal care
, care of critically ill neonates, integrated developmental care and parental counseling training; he has extensive working experience in top university hospital in UK, Cambridge, Norwich, Southampton & Sheffield. He completed his training under the Cambridge University. He has been with motherhood hospital since last 3 years and managed extremely sick neonatal preterm less than 28 weeks, complex surgical & cardial cases. He was part of the team that developed revolutionary parental counseling group of India for the first time for counseling parents of preterm infants. He is a trainer for doctors in neonatal resuscitation and has trained pediatric postgraduate trainees from London & Cambridge under Royal College of pediatrics & child health. Dr. Vikas Satwik regularly gives lecture in neonatal conferences and trains doctors in use of
ultra sound
in Neonatal and cardiology.
Certifications Neonatal Life Support (NLS), Resuscitation Council, UK Advanced Paediatric Life Support, ALSG, UK Generic Instructor course for resuscitation, APLS, UK Generic Instructor course for resuscitation, APLS, UK Neonatal advanced ventilation, University of Durhum, UK.