Integrating Physical Activities For Toddlers Into Your Schedule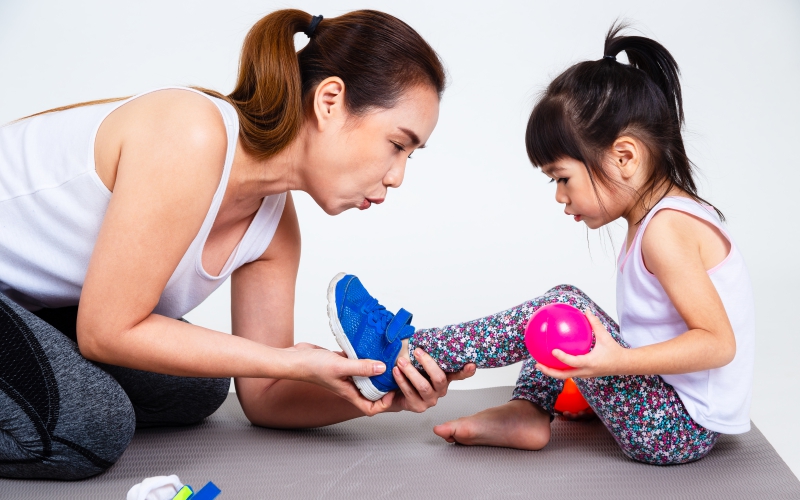 Integrating Physical Activities For Toddlers Into Your Schedule

Physical activities are just as important as any other thing, in your toddler's life for general health and well-being. Any routine is simpler to accept in the early stages of development; once it becomes an essential part of your child's way of life, they are more likely to stick with it. So you should integrate play-based activities that combine physical activity with your child's interests and abilities.
The Importance of Physical Activity for Toddlers
Lack of physical activity in young children can lead to a number of health issues including undesirable weight gain or excess body fat, high blood pressure, and problems with bone health and strength, from a young age.
On the other hand, getting children moving at an early age has several advantages, like improving their fine and gross motor abilities, improving their sleep, and it also helps them in school by making them have a higher attention span.
Incorporating Physical Activities into Daily Routines
Walk: Begin with an easy activity; walking, and believe me your toddler is going to love it. Their balance, coordination, and even muscular development will all be improved. Additionally, strolling on grass is a wonderful method for children to develop a connection to nature.
Dance: Everyone loves dancing irrespective of their age, and so will your little one. Your toddler's coordination and balance will also improve as a result of dancing, which also promotes the release of serotonin, the feel-good hormone.
Musical hide & seek: This game is where you play music on a phone while keeping it out of the kids' reach. The kids and you can then search together to determine the source of the music. The toddlers will enjoy and move in this activity.
Hop & Jump: Hoping and leaping are excellent workouts to burn off excess energy, whether they are done on a play mat or a trampoline. It can take the place of a full-body warm-up and will assist your kids to get more energized for other activities.
Freeze dance: Play music so that youngsters can dance but they have to remain still whenever the song is paused. Kids will enjoy dancing, and they'll also learn self-control techniques.
Stay update don our latest packages, offer, news, new launches, and more. Enter your email to subscribe to our news letter
SUBSCRIBE
TO OUR NEWS LETTER