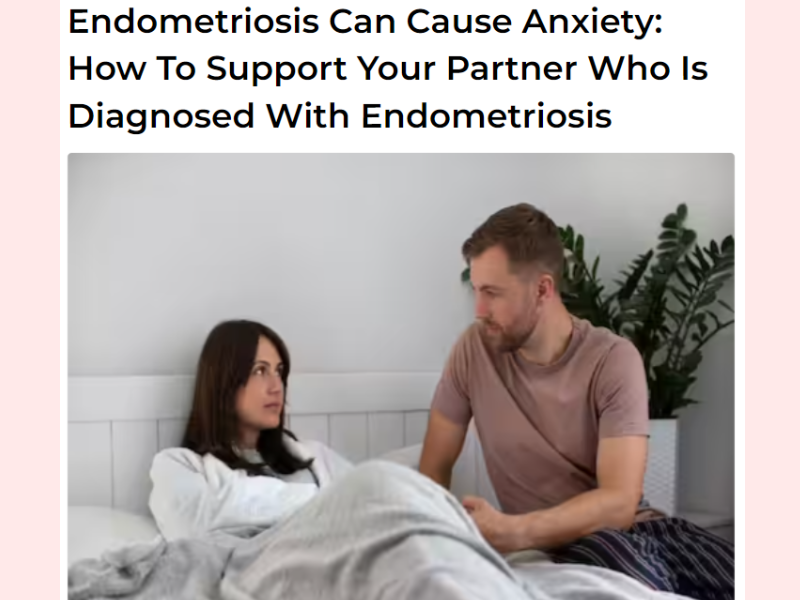 Endometriosis Can Cause Anxiety: How To Support Your Partner Who Is Diagnosed With Endometriosis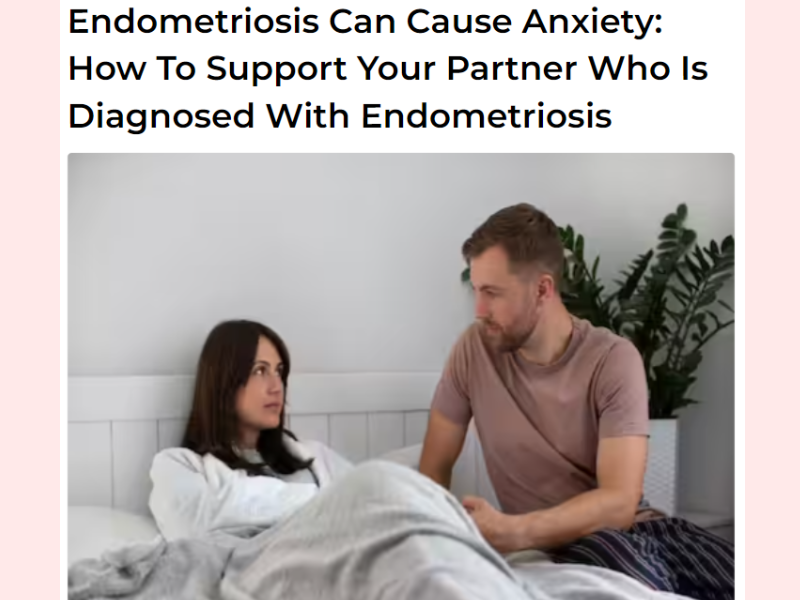 If your partner is detected with endometriosis, then you will have to offer her support without getting frustrated. The diagnosis of endometriosis will be difficult for any woman to accept. It is the need of the hour to cooperate with your partner who is living with endometriosis instead of getting angry or sad about it.
Dr Surabhi Siddhartha, Consultant Obstetrician & Gynaecologist, Motherhood Hospital, Kharghar, tells you the various ways to support your partner who is diagnosed with endometriosis.
Understand endometriosis
Endometriosis means a painful condition wherein the endometrium tissue that usually lines the inside of the uterus tends to grow outside it. The most common place can be ovaries and fallopian tubes. One known to have endometriosis will exhibit signs such as dysmenorrhoea (painful periods), painful intercourse, scanty menses, pain while passing the motions, multiple and bilateral cysts in the ovaries, and poor egg quality. The treatment will be initiated only after the diagnosis is confirmed.
The diagnosis of endometriosis can be devastating for the couple especially, the female partner. It can be overwhelming, and one may feel angry, sad, frustrated, and agitated at the same time. But here the female's partner plays a vital role in easing her stress of he
Dr Siddhartha suggests various strategies that male partners can use for the female partners to help them sail through the difficult phase.
Support the partner to cope with the diagnosis
It will be difficult for the female partner to come to terms with the diagnosis. Remember that endometriosis can affect mental, and one may have anxiety, she may feel that nobody will understand her, and there will be hopelessness that can further lead to depression. It will be imperative for the male partner to speak to the female partner, help her with the daily chores, accompany her during the treatment, know what the treatment is all about, and check if she is taking medication on time.
Endometriosis can cause anxiety
It is necessary for the male partner to ask the female partner whether she is having any problems. Try to cheer her up by watching a movie together, pampering her, and communicating about feelings and this will further strengthen the bond. Make her feel wanted instead of lonely. Try to overcome fatigue by exercising together, listening to music, going for a walk together, engage in activities that you both enjoy.
Join a support group with your partner
It's possible that women with endometriosis may have to deal with negative perceptions of the condition which is a stigma attached to it. Here, the male partner should be the backbone of the female partner and make sure that she doesn't get bogged down when others embarrass or ridicule her. Join a support group with your female partner and talk to others about their experiences.
Keep the bedroom dark and cool for her
If your partner is struggling to sleep, then make sure you keep the bedroom dark and cool for her. Maintain a comfortable room temperature and speak to her instead of using electronic gadgets before sleeping.