Hospitals start routine immunisation for tiny tots at home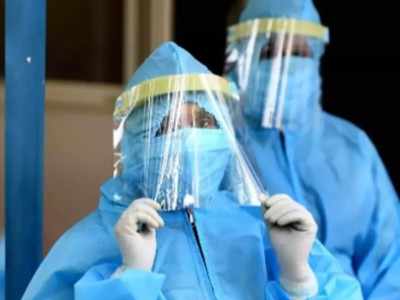 Hospitals start routine immunisation for tiny tots at home
With Covid-19 disrupting child immunisation, children's hospitals are now planning ahead. Before the third wave of the pandemic hits, they are going door-to-door with standard vaccines against rotavirus, polio, diphtheria, tetanus, measles and seasonal flu.
In an internal audit, Motherhood Hospital found that there had been a 70% drop in vaccinations for those younger than 18 months across its centres since the pandemic began. "Because of the lockdown and rising cases in Bengaluru, I didn't want to visit a clinic or hospital," said Jayashree Kanan, mother to a six-year-old.
Three weeks ago, the hospital started its home vaccination drive in Bengaluru. It then covered Pune, Chennai, Coimbatore, Mumbai, Indore and Noida. "We have vaccinated about 500 children at home," said Dr Prathap Chandra, neonatologist and paediatrician at Motherhood Hospital, Bengaluru. Kanan's daughter was one of them.
Another hospital, Cloudnine, has vaccinated more than 16,000 across Chennai, Bengaluru, Mumbai, Pune, Gurgaon, Noida, Chandigarh and Punchkula . While parents have been sceptical about visiting hospitals, their concern about missing out on standard vaccination for their children has also been high. So when Cloudnine introduced home vaccination services, demand went through the roof. "Since the pandemic started, we have administered 50% more flu shots compared to what we did before Covid," said Nitin Nag, regional director (south and west), Cloudnine.
Every year, the Universal Immunization Programme covers 2.65 crore children and 2.9 crore pregnant women against 12 preventable diseases. An Indian study published in February this year found 83% of paediatricians reported a drop of 50% or more in vaccination. The government launched the Intensified Mission Indradhanush 3.0 the same month to close the gap.
"About 15 years ago, measles resurfaced in the UK after a report linked its vaccine to autism and people stopped getting kids vaccinated," said Dr Chandra. "Covid affects those with low immunity. It's important for us to provide immunisation, build immunity and reduce burden on healthcare."