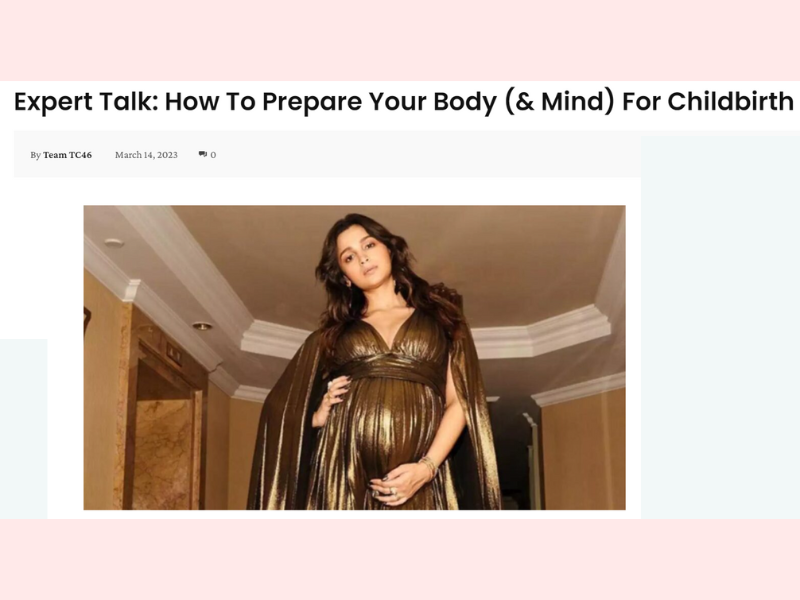 How To Prepare Your Body (& Mind) For Childbirth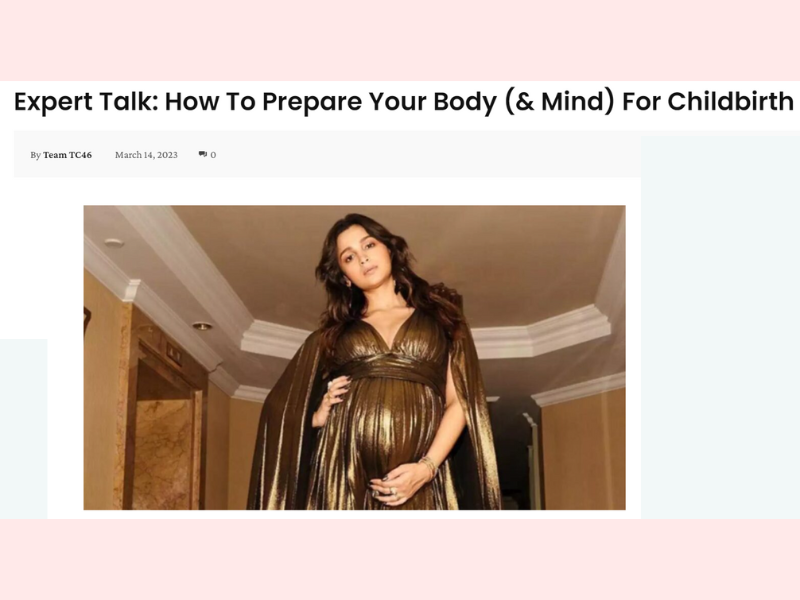 Childbirth is a beautiful and miraculous experience for every woman. According to the World Health Organization, every year 140 million women give birth throughout the world. There might be a time when a female can get perplexed by the fear of giving birth and drastic changes post pregnancy. While much is known about the clinical treatment of labour and delivery, less focus is placed on what else needs to be done to ensure that women have a happy, safe, and fulfilling experience. 
Getting ready to give birth to a baby can be more than just picking a hospital and a doctor – being ready is a state of mind. Your mindset plays a huge factor in how your birth goes and how you experience it. Giving yourself the time and space during your pregnancy to imagine or meditate on positive scenarios during birth will help you greatly.
1. Acupuncture
Regular acupuncture sessions can help you prepare for childbirth or relieve any difficulties or discomfort that may arise as labour approaches. Integrate regular acupuncture treatments into your pre-birth regimen. Pre-birth acupuncture can treat any underlying conditions including stress, heartburn, rib, back, or pelvic discomfort, sleeplessness, breech presentation, and insomnia as well as help the cervix and pelvis get ready for labour. Moreover, acupuncture encourages the release of endorphins, which may relieve the last few weeks of pregnancy.
2. Prenatal Classes
Attend a prenatal class to learn about the various phases of labour. Acquire some coping skills that work for you and put them to use in the weeks before giving birth. Developing a mindfulness practice at this time might also be beneficial.
3. Diet & Nutrition
As labour time draws near, try to be more conscious and mindful of your eating. In the final weeks of pregnancy, you may want to avoid foods that are strong-flavoured, spicy, or oily. Even though concerns with excessive mucus production at the end of pregnancy can frequently arise, try avoiding "damp producing" foods can be beneficial. Avoid foods like bananas, rich meats, dairy items, and concentrated juices, for instance.
4. Therapy
To address any residual worries, schedule an appointment with a licensed psychologist who specialises in birth preparation. This can significantly alter your experience and help you overcome whatever social conditioning or misconceptions you may have about birthing.
5. Relaxation
Giving the proper amount of relaxation to the body is essential for to-be mothers. So, you should try to obtain as much rest as you can while exercising gently, like walking or prenatal yoga. Rest frequently to prevent exhaustion. Take a lot of naps and rest for extended periods of time to prevent being worn out at the time of childbirth.
6. Pelvic Floor Care
Have an appointment with a pelvic floor physiotherapist to develop a relationship with your pelvic floor muscles.
7. Beauty
Be surrounded by lovely things. Make an enjoyable small bubble for yourself and make sure to give yourself special attention. Wear jewellery, surround yourself with flowers, or do anything else that makes you feel attractive. You are a stunning, strong woman who is about to enter the world of parenthood. Let yourself go of your inhibitions and flow with the situation. Enjoy the beauty that surrounds you. Give yourself permission to be stirred by the manifestations of life and things that you love doing!
8. Patience
Keep in mind that infants have their own timetable. Try to be patient when you are past your predicted "due date". Keep in mind that the baby will communicate when he/she is ready to start the chain reaction of hormones that will trigger labour. Any additional time should be used to develop trust in your body, your baby, and your outcome. You need to trust the process and enjoy the voyage with your baby, together. Talking to your infant and telling them what you want to happen can be a sweet habit. 
9. Intention
Spend some time deciding what you want from your birth. It is possible to mend and develop a new constitution when your body is exposed and under the sway of birthing. Birth is frequently able to resolve enduring problems like vulvodynia and dysmenorrhea (period cramps). Remember that having an aim is more like having an open-ended idea rather than being attached to a certain conclusion. For instance, it might only be to foster self-love and heal. You can maintain this healing intention throughout the healing process. Birth can have a lot more meaning if it is approached as a ritual and rite of passage. Consider picturing yourself putting your intention into a stone that speaks to you.
10. Therapeutic Touch
Take advantage of your partner's soft touch and lots of embraces while getting a prenatal massage. Physical contact raises endorphins and oxytocin levels, which might boost the body's tolerance for pain and suffering. These neurotransmitters are the body's natural mechanism for protecting the mind from the stress of labour and can urge someone to act on their instincts.
Decisions may thrust on you very fast depending on the direction that birth takes. It is advantageous to have a birth team you can rely on and a detailed birth plan that can adapt as necessary to changing circumstances. Once this is resolved, you can enjoy the last phase of your pregnancy before the baby is born and take each day as it comes. Do consult a healthcare expert in case you want to know more about childbirth or if any emergency or complication arises.