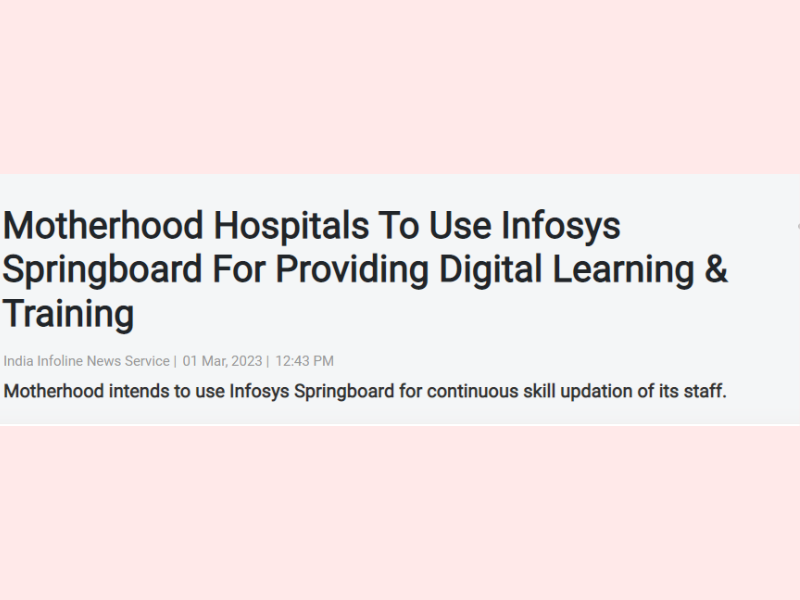 Motherhood Hospitals To Use Infosys Springboard For Providing Digital Learning & Training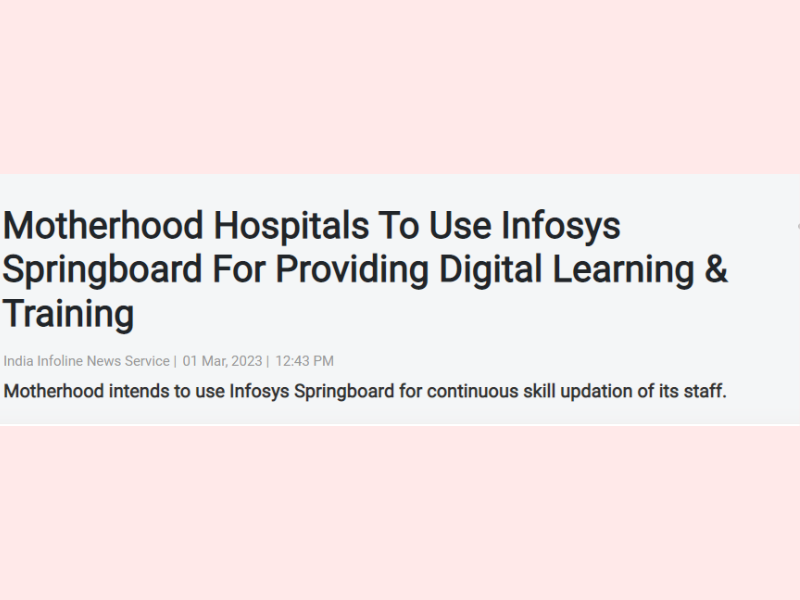 Infosys announced that it has signed a Memorandum of Understanding (MoU) with Motherhood Hospitals, a specialty hospital chain providing women and child care, to digitally upskill learners in the healthcare sector through Infosys Springboard.
This ground-breaking collaboration will democratize healthcare education for students, graduates, and lifelong learners by providing access to health-related masterclasses.
Furthermore, through free interactive sessions with healthcare experts, Infosys Springboard will enable learners to develop a deep understanding of the healthcare industry. In addition, masterclasses on health-related topics will be held for Infosys Springboard learners. The initiative will aim to educate them while also opening up new opportunities for people interested in working in the sector.
This collaboration will also provide nurses, customer service executives, and administrative staff at Motherhood Hospitals' facilities with a comprehensive learning and development program.
Through the Infosys Springboard program, Infosys aims to enable digital skills at scale and empower over 10 million people in India by 2025, in line with its ESG Vision 2030. Since its inception, Infosys Springboard has expanded its reach to learners by growing its thriving community to more than 5 million registered users in India.