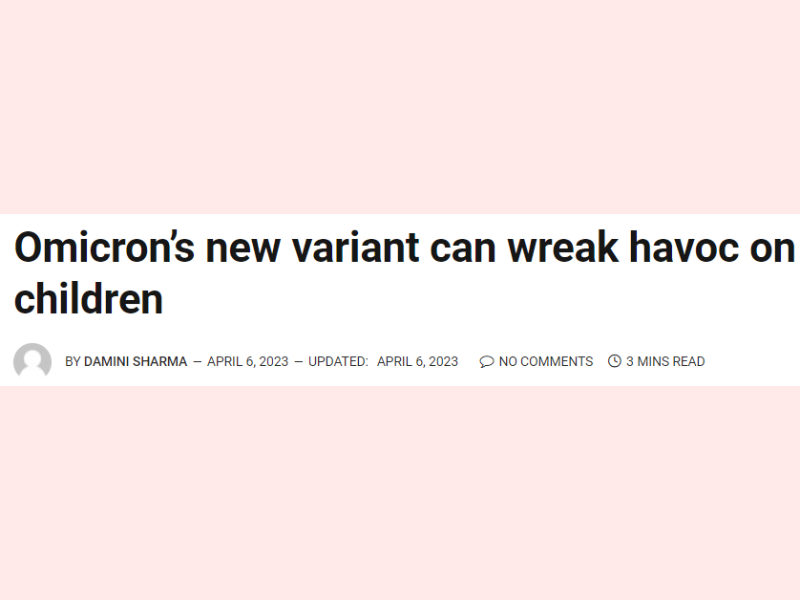 Omicron's new variant can wreak havoc on children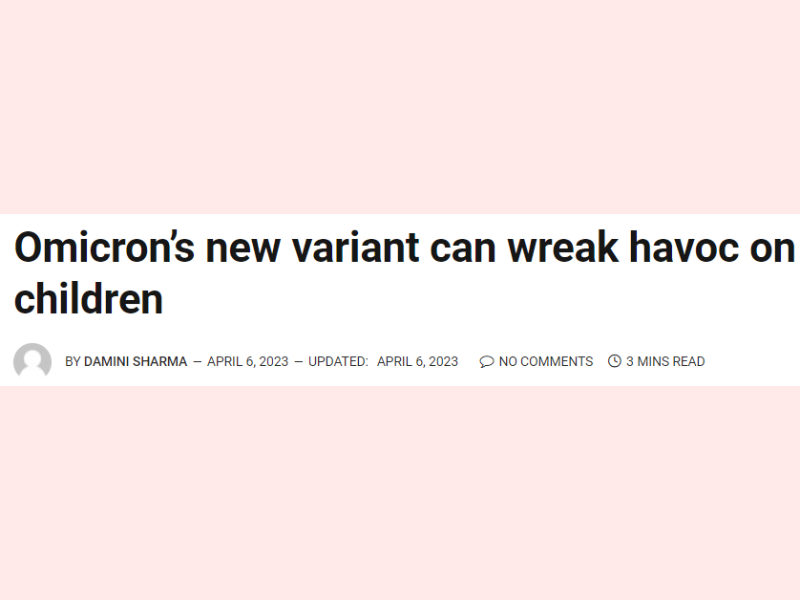 Now a new variant of Omicron has come which is rapidly taking people in its grip. India is witnessing a rapid increase in the number of COVID-19 cases and the variant that has now emerged has been identified as XBB 1.16. Patients who are getting the XBB 1.16 omicron variant include high fever lasting more than two days, cough, sore throat, body aches, headache, chills and gastrointestinal problems.
However, loss of smell and taste has not been reported in most cases. Children are believed to be more sensitive to this variant. Dr. Amit Gupta, Senior Pediatrician and Neonatologist at Motherhood Hospital, Noida, knows what can be done to protect children from the new variant.
Why is Omicron dangerous for children?
One reason for children getting infected with this variant is that most of the children have not yet received the corona vaccine. Children are constantly coming in contact with other children during school and play and if the child is infected then the chances of spreading the virus increase.
What else causes Omicron to spread
Dr Amit says that this variant is mostly affecting the upper respiratory tract and children are more prone to upper respiratory tract infections than adults. Children are more sensitive to various airborne contaminants. Due to this also children are at risk of Omicron.
photo credit: pexels
The most effective way to protect children from Omicron or any virus is to keep them wearing masks. Dr. Amit advises parents and children above two years of age to wear masks. Apart from this, doctors say that children who have not got the corona vaccine, should avoid taking them to crowded places.
Do not touch mouth, ears and eyes
Teach the child not to touch his mouth, eyes and nose without washing his hands. Children touch toys kept on the ground and then put the same hands in their mouth or touch their eyes and nose with them, which increases the risk of spreading the infection. Apart from this, make a habit of washing hands after touching common places and before and after eating food.
what to feed baby
Try to give plenty of fluids to the child. Keeping hydrated is a good way to prevent infection. Apart from this, feed nutritious food to the child so that the immunity is strong and the child can fight against infections.
Dr. Amit says that if your child is showing any symptoms like fever, cough and cold, then do not panic. Show him to the pediatrician and avoid giving any medicine on your own as it can cause problems.