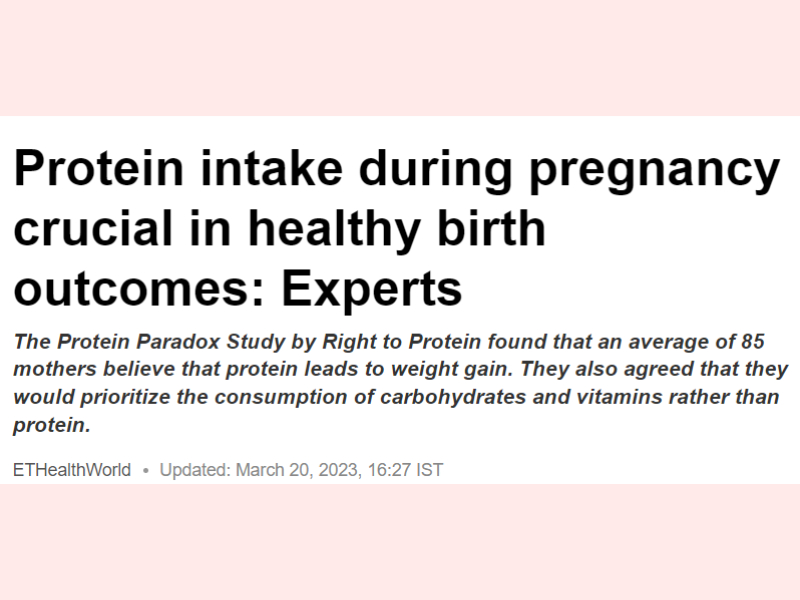 Protein intake during pregnancy crucial in healthy birth outcomes: Experts
In an era where health has taken the center stage, there is still much to be known about an essential 'building block of life'- Protein. Protein intake from conception to two years of age may have lifelong implications.A major part of this crucial stage is spent in utero, hence in the prenatal and postnatal stages it is important to have good quality and quantity of protein intake.So the onus of bearing a healthy child falls mostly on pregnant women.

The Protein Paradox Study by Right to Protein found that an average of 85 mothers believe that protein leads to weight gain.They also agreed that they would prioritize the consumption of carbohydrates and vitamins rather than protein.This risk of inadequate dietary intake leads to poor birth outcomes and nutritional status.