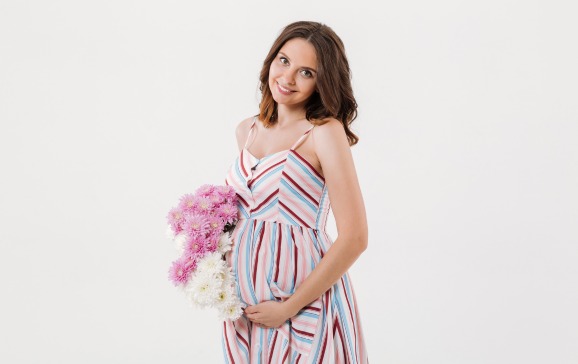 Kharghar Birthing Package
Best Pregnancy Hospital in Kharghar, Mumbai
Get the best birthing packages in Kharghar, Mumbai offering all women and children end-to-end care. Motherhood Hospitals Kharghar, Mumbai has many packages for new and expecting mothers. 
Motherhood Hospitals Kharghar, Mumbai offers all mothers 'Motherhood Safety Package' at ₹55,000 (all inclusive). There are many special offers included in this package. 
Motherhood Hospitals Kharghar Mumbai also has many experts and specialists including the best obstetricians and gynaecologists in Kharghar, Mumbai. Motherhood Hospitals Kharghar Mumbai ensures all women and children safe and compassionate care. 
Best Delivery Hospital in Kharghar, Mumbai
Book an appointment or visit us at Motherhood Hospitals Kharghar, Mumbai. You can also get a video consultation. To get the best delivery packages and to know more about them call us at 8494800094 / 1800 108 8008. 
Why Choose Motherhood Hospitals, Kharghar?
We are one of India's leading healthcare providers dedicated to the care of women & children. We're renowned for providing compassionate & efficient care in a comfortable and home-like environment.
Motherhood Hospital, Kharghar, Navi Mumbai
One of the best maternity hospital in Mumbai. 
Recognised as the best hospital for pregnancy in Mumbai, Motherhood Hospitals support you throughout your pregnancy. We provide best possible care during all 3 trimesters with complete scans, tests, and consultations. Over the years, we have built a comprehensive portfolio in birthing from world-class diagnostics facilities to advanced surgical interventions. Our patient-centric approach makes us one of best hospitals in Mumbai. Motherhood team, Mumbai comprises best medical experts who focus on normal pregnancy, thus we are identified as a normal delivery hospital in Mumbai. Motherhood offers world-class care along with best deals on pregnancy packages in Mumbai. We have designed special programs for women's health, natural pregnancy, pregnancy exercises and yoga, lactation, newborn care conducted by our experts.
As the second wave of COVID-19 strikes, Motherhood Hospital, Mumbai is fully ready to serve you with the highest standards of safety. We have always gone the extra mile to deliver safe and committed care during the pandemic. Following stringent protocols and processes, we are introducing 'Motherhood Safety Package.' In our quest for the safest maternity experience, we are gifting this package to you at INR 55,000 (all inclusive) with first free consultation. We believe the health of a child begins with the health of the mother. That is why we offer this comprehensive birthing package for a smoother pregnancy journey at an affordable pricing. All the details of the package and the additional benefits of booking early are listed below.
Inclusions:
Insurance processing, admissions, and medical record charges 
OT charges, Labour Delivery & Recovery (LDR) room charges 
Emergency admission charges 
Room charges up to 3 days for a twin sharing room in Executive category 
Dedicated Guest Relations Executive 
Nursing charges at LDR / OT / luxury room 
Obstetric Assistant Doctor support from admission to discharge (for a stay up to 3 days) 
Anaesthesia Consultation & Anaesthesia for C-sections 
Neonatologist Consultation fee at birth & during the stay 
Lactation Expert Consultation
Well baby care & baby bill for about 3 days (excludes pharmacy consumables for the baby) 
Drugs and consumables of the mother
Non-Stress Test (NST) Charges
Additional benefits on bed booking:
Diet Consultation 
Lactation Expert Consultation 
Antenatal Workshop Lamaze Sessions 
Baby Shower
 Access to monthly webinar series by Senior Gynaecologists
Pre & post-delivery photo session along with 1 free photo with a frame 
Motherhood Immunization, growth & health records 
Goodie bags and gift hampers
Exclusions:
Neonatal Intensive care charges for the baby (if applicable) 
Additional charges for the procedures arising out of any complications
You and your little one is in the safest hands at Motherhood
Why Motherhood Hospital?
At Motherhood Hospitals, we have a legacy of over a decade in delivering excellence in the women and children's space. Not only are our infrastructure and facilities world-class, but our expert specialists also have over half a century of experience in treating mothers and their children. Whether it's obstetrics, gynaecology, neonatology, or paediatrics, we have all your needs covered. Now spread over 5 states across the country, find the nearest centre to you now!

For Mother
Ask the experts unlimited parenting questions - about sleep, feeding, pregnancy, and more Get an expert answer you can trust within an hour Connect with vetted, certified hatch baby experts (think lactation specialists, sleep consultants, paediatric nurses)

For Baby
Ask the experts unlimited parenting questions - about sleep, feeding, pregnancy, and more Get an expert answer you can trust within an hour Connect with vetted, certified hatch baby experts (think lactation specialists, sleep consultants, paediatric nurses)