How much weight should you gain during pregnancy? Is it safe to exercise during pregnancy ?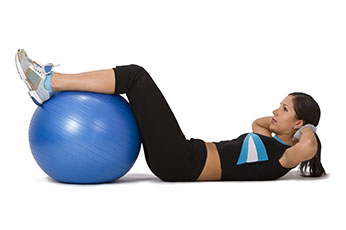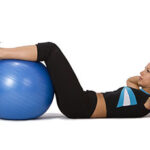 How much weight should you gain during pregnancy? Is it safe to exercise during pregnancy ?

A woman who was of average weight before getting pregnant should gain 12 to 15 kg after becoming pregnant. Underweight women should gain 13 to 18 kg. Overweight women may need to gain only 7 to 12 kg during pregnancy.
In general, you should gain about 1 to 2 kg during the first three months you re pregnant and 1 kg a week during the rest of your pregnancy.
It is safe to exercise during pregnancy if you exercise with caution and don't overdo it. A regular exercise routine throughout your pregnancy can help you stay healthy. It can improve your posture and decrease some common discomforts such as backaches and fatigue.
The safest and most productive exercises include swimming, brisk walking, indoor cycling and low-impact aerobics. These activities carry little risk of injury, benefit your entire body and can be continued until birth.
If you have never exercised regularly before, you can safely begin an exercise program during pregnancy after consulting with your gynaecologist. If you have asthma, heart disease or diabetes, exercise may not be advisable. Exercise may also be harmful if you have a pregnancy-related condition such as bleeding or spotting, low placenta, recurrent miscarriage etc.
At Motherhood hospitals, we offer exercises during pregnancy designed by highly experienced clinical physiotherapists who organise weekly Lamaze classes to keep you fit and active during your pregnancy. Book an appointment with Motherhood Hospitals. We have a team of obstetricians/gynaecologists who are highly experienced in pregnancy care and birthing. With the highest standards of clinical competency, backed by state-of-art technology and proven protocols, Motherhood is committed to offering the best outcomes for the mother and child.
We also have 24*7 obstetricians/gynaecologists for emergency care, 24*7 well-equipped ambulance services,  pregnancy care, high-risk pregnancy care, 3D/4D ultrasound, early pregnancy scan, NT scan, anomaly scan, growth scan, maternal-foetal medicine, vaccination, antenatal classes, diet and nutrition plan by clinical dietician, exercise during pregnancy designed by highly experienced physiotherapist, antenatal workshops, Lamaze, lactation counselling, postnatal nutrition, postnatal fitness, 24x7 emergency care.
Stay update don our latest packages, offer, news, new launches, and more. Enter your email to subscribe to our news letter
SUBSCRIBE
TO OUR NEWS LETTER