Immunity Boosting Foods For Kids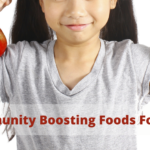 Immunity Boosting Foods For Kids

Author: Dr. Vrushali Bichkar MBBS, IBCLC, DM (Neonatology), MD (Paediatrics)
Consultant - Paediatrician and Neonatologist at Lullanagar, Pune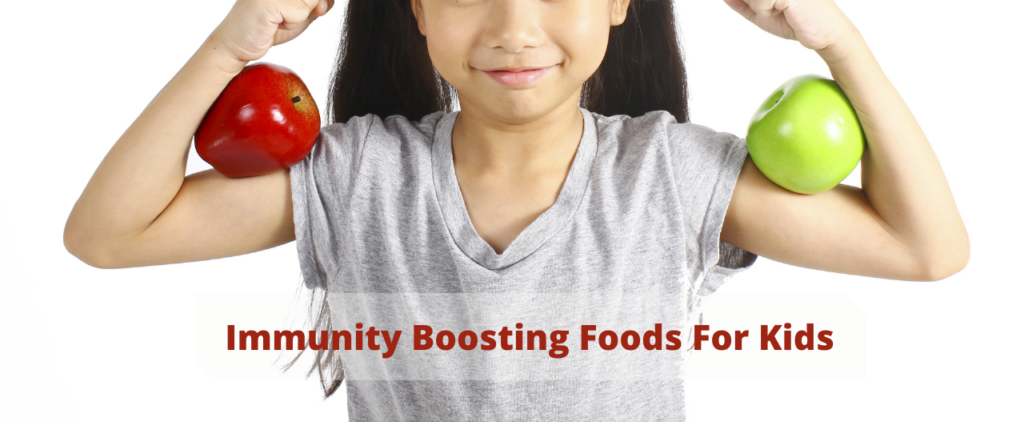 Is your child refusing to eat a proper diet? Are you worried about his immunity? Whenever the weather changes, kids become susceptible to many diseases such as cold, flu, throat infections and stomach infections.
Immunity is the shield that protects your child from all ailments and helps them live a healthy life. Therefore, you must provide immune booster supplements as their daily supplements.
Importance of immunity-building foods
The immunity level to fight infections in the child tends to decline due to various factors such as sleep deprivation, lack of exercise, consumption of junk food, and stress. To maintain optimum immunity levels, it is essential to take a proper diet full of nutrients and immunity booster food that will help build immunity in the body. Under-nourished children that live in poverty suffer from malnutrition and low immunity. They are more vulnerable to diseases and health disorders.
The micronutrients that are vital immunity-builders and makes a healthy and balanced diet are zinc, iron, copper, selenium, folic acid, vitamins A, B6, C and E.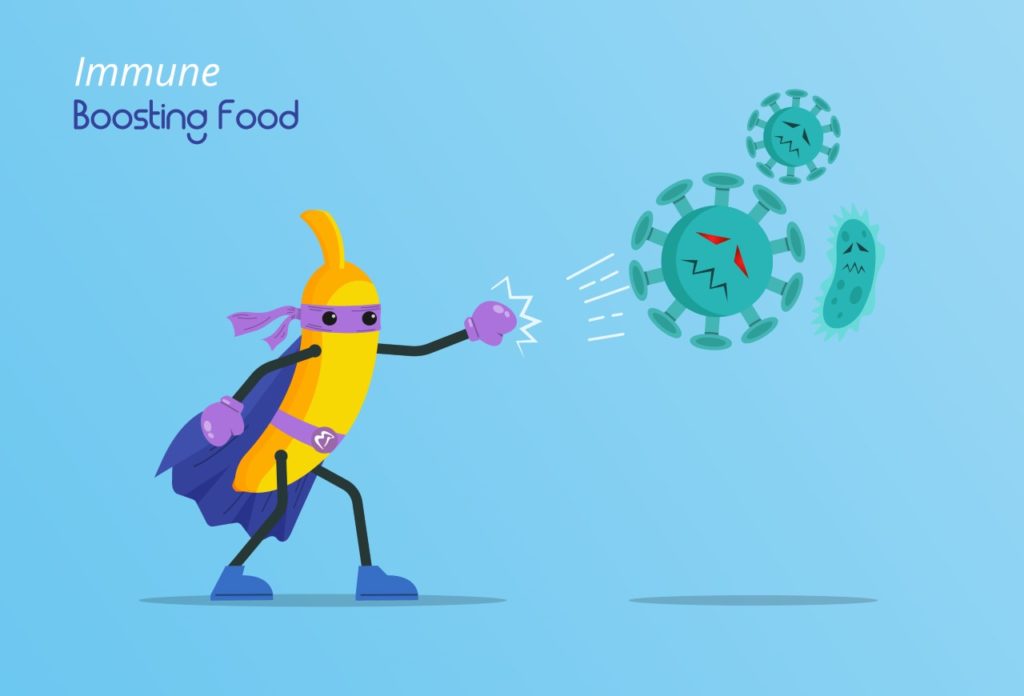 Let's discuss the food items that includes these immunity boosters.
Sweet potato: Sweet potato is rich in vitamin B6. It is essential in building better immunity as it is also rich in protein, potassium, Vitamin A and fibre.
Banana: Banana is regarded as one of the best immunity boosters as it contains high levels of vitamin B6. It is also a comfortable food for toddlers as they can easily consume it in cereals or smoothies or can eat it as a whole fruit.
Chickpea: A child having zinc deficiency can suffer from impairment of both phagocyte and lymphocyte cell functioning. Chickpeas consist of Vitamin B6 and Zinc and greatly help prevent this deficiency.
Walnut: Another source of zinc is walnut. Nuts like walnuts, almonds are easy to incorporate in the child's diet as you can give it in the form of smoothies or crackers or even energy bars. Kids love that!
Jaggery: Jaggery is a prime source for iron which helps increase immunity in kids. Jaggery can easily replace sugar because of its sweet taste. You can incorporate jaggery with chapati, or make sweet toffees with it which are all-time favourites.
Pumpkin: Although pumpkins are not one of most favourite vegetables for kids, it is a great source of vitamin A. Consumption of pumpkin can provide immunity against diseases like diarrhoea, measles and so on. Excess consumption of pumpkin can cause toxicity. Therefore, it should be consumed in a natural, balanced diet.
Curd: Curd naturally contains bifidobacterium or lactobacillus which are non-pathogenic bacteria, also known as good bacteria. These are probiotics that are known to be great immunity boosters and provide protection against diseases like diarrhoea.
Berries: Berries are colourful, tasty and full of antioxidants. These are regarded as the best immunity food for both kids and adults. Berries reduce the risk of cell damage and help in boosting the immunity system. Berries like strawberries, blueberries, cranberries or raspberries are nutritiously delicious and are generally liked by kids.You can serve these as it is or can prepare milkshakes, custards or smoothies.
Citrus fruits: Lemons, oranges, limes, or grapefruit are all classified as citrus fruits. The citrus fruits are rich in vitamin C. They are juicy and mouth-watering which are liked by the kids. Not only Vitamin C, these citrus fruits are the source of Vitamin B, magnesium, antioxidants, phosphorus and potassium. This is why they are among the best immunity boosting foods.
Dry fruits and seeds: Dry fruits and seeds are the major source of providing immunity. Almonds, hazelnuts, walnuts and cashews in dry fruits and seeds like pumpkin seeds, sunflower seeds, flax seeds are rich in omega 3 fatty acids, protein, healthy fats, fibres and vitamins. They can be served with hot milk.
At Motherhood Hospitals, we have a team of experienced super specialists backed by the latest in infrastructure and facilities. We have the best fetal medicine specialists in Lullanagar, Pune.We are experts in handling complex deliveries, gynaecological, and other surgeries including a range of laparoscopic surgeries.
Do take an appointment with the best Fetal Medicine hospital in Lullanagar, Pune at a centre closest to you. Meet with our doctors who will carry out the required investigations, diagnose the issue and recommend the most appropriate treatment, enabling you to lead an active life.
If you wish to get in touch with Dr. Vrushali Bichkar, please book your appointment here.
Stay update don our latest packages, offer, news, new launches, and more. Enter your email to subscribe to our news letter
SUBSCRIBE
TO OUR NEWS LETTER