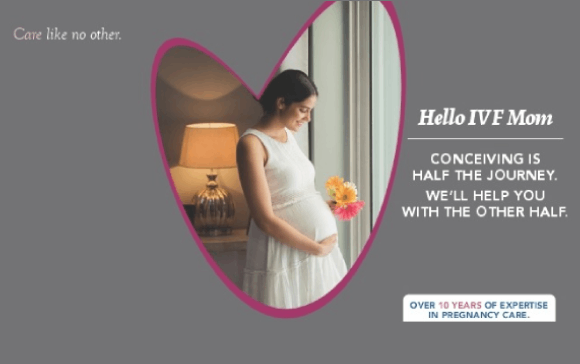 Navigating Your IVF Pregnancy Journey with Motherhood
Your Trusted Partner on the Journey to Parenthood
The Science and Care Behind IVF Pregnancy
How is an IVF Pregnancy Different?
An IVF pregnancy is a unique and special journey that often benefits from extra layers of care and attention. At Motherhood Hospitals, we understand the delicate and gentle nature of IVF pregnancies and offer a comprehensive suite of services to ensure you and your baby receive the best possible care. Our specialised approach includes thorough antenatal checks and closer monitoring by our team of experts, who are dedicated to making your IVF pregnancy as smooth and joyful as possible.
A Decade-Long Legacy with 6,000 IVF Moms Trusting Motherhood Hospitals
Where Your Dreams Meet Our Expertise
Boasting a decade of unparalleled experience in caring for over 6,000 IVF moms, we're more than just doctors – we're a part of your family. If you are curious about, "after how many weeks is IVF pregnancy safe?", know that our highly specialised gynaecologists are well-equipped to guide and monitor you throughout the 40 weeks of your pregnancy. This can be a challenging time, but our team's expertise ensures that you're on a secure path to parenthood.
Understanding IVF Complications and Risks
Your Safety, Our Priority
IVF pregnancies can come with their own set of complications and risks. Our specialised team of gynaecologists is trained to manage these challenges, ensuring a safer journey towards parenthood. We offer Fetal Medicine Services equipped with advanced scanning machines for early diagnosis and treatment. Our First, Second, and Third Trimester Scans assess everything from the date of delivery to the baby's growth rate, providing a comprehensive overview of your pregnancy.
Special-Care Pregnancy Capabilities by the Best Gynaecs
Your Peace of Mind is Our Priority
We understand that IVF pregnancies can be complex. Our top-tier gynaecologists specialise in precious pregnancies, offering you peace of mind and the best medical care available. With our personalised guidance, you can easily keep track of your pregnancy weeks after IVF, allowing you to focus on what really matters. We also provide a detailed pregnancy after IVF week by week guide to help you understand the unique milestones and challenges.
Specialised Fetal Medicine for Comprehensive IVF Pregnancy Monitoring
Custodians of Your Future Joy
Curious about what to expect during your IVF pregnancy, from early symptoms to week-by-week progress? At Motherhood Hospitals, we offer more than just routine prenatal care. Our dedicated team of Fetal Medicine Experts leverages the latest advancements in technology, including state-of-the-art 3D/4D ultrasound scans, to provide you with a comprehensive and detailed guide on the symptoms and milestones of your IVF pregnancy week by week.
Recognizing the vital importance of closely monitoring fetal development, our specialists are not your average healthcare providers. They are seasoned experts with a singular focus on fetal medicine scanning. This specialised expertise allows for the early identification of any potential health concerns, enabling prompt interventions that protect both you and your baby.
Our Extensive Fetal Medicine Services Include:
First Trimester Scans: These initial scans help estimate your due date, identify the possibility of a multiple pregnancy, and confirm the location of placental attachment.

Second Trimester Scans: These scans offer a more in-depth look at your baby's organ development, assess the volume of amniotic fluid, and monitor the blood flow to and within your baby.

Third Trimester Scans: These final scans evaluate your baby's overall well-being, track their growth rate, and provide an estimated weight.
Advanced Level III NICU and IVF Baby Delivery
Your Newborn's Sanctuary of Care and Comfort
Our state-of-the-art Level III NICU goes beyond being a sanctuary for newborns—it's a technological marvel designed for specialised care. With over 200 beds spread across multiple hospitals in India, we stand as one of the largest neonatal care providers in the country. Our NICU is staffed around the clock by a highly qualified team of neonatologists and nurses who specialise in high-intensity neonatal care.
For families going through the IVF journey, our NICU offers an extra layer of assurance. We understand the unique needs of babies born via IVF and provide the highest level of care from the moment they make their entrance into the world. Whether it's handling preemies or managing potential complications, our experts are trained to offer the safest and most compassionate care possible.
Should your newborn require specialised attention, you can rest easy knowing that our NICU is equipped to provide it. From advanced ventilators to heart and lung monitors, every aspect of our NICU is designed to offer the best care, meeting the rigorous standards set by the governing bodies.
Excited to Embark on Your Parenthood Adventure?
We're just a conversation away, ready to support you through this incredible journey.
Questions? Concerns? We're all ears and always here to offer the nurturing care you're looking for.