Large Fibroids - Dr Sireesha Reddy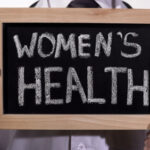 Large Fibroids – Dr Sireesha Reddy

Advanced gynae surgeries for women
Diagnosing the condition early and giving the right treatment can help in alleviating the pain of the affected woman. That is what sets Motherhood Hospital apart as medical experts who have the know-how and experience to deal effectively with complicated conditions including multiple fibroids, cysts, endometrial cancers, pelvic prolapse and other problems. State-of-the-art technology and medical prowess of the doctors at Motherhood ensure the patients make a speedy recovery.
Dr Sireesha Reddy, Consultant, Obstetrics and Gynaecology, Motherhood Hospital, Hebbal talks about some of the complex conditions and their advanced gynaecological surgery solutions which are being conducted at the hospital on a regular basis.
Large Fibroids
In most instances fibroids may not pose any major problems or show marked symptoms. But, when they grow large and cause debilitating pain and bleeding, thus interfering with day-to-day activities it is time to act.
Gynaecological surgery is a good option, yet many women continue to suffer and refuse surgery, as they are scared to go undergo them. That is what happened with 40-year-old Seema (name changed) who was diagnosed with large fibroids.
The patient had heavy bleeding and was extremely anaemic. She was on hormone therapy to regulate her periods and a host of other medications, when she came to us. Even though none of them were working, she was reluctant to have surgery, as she was scared, she would have a huge scar on her abdomen and that she would be bedridden for long. But at Motherhood, we convinced her to undergo a laparoscopic hysterectomy to remove the uterus, as the incisions would be tiny and she would make a quick recovery, informed Dr Sireesha Reddy, who conducted the surgery.
Treatment
Despite the patient having large fibroids, the doctor was able to successfully remove the uterus through the minimally-invasive procedure. In fact, upon removal, the uterus weighed 1.2 kg. The patient was thrilled with the outcome, as the tiny incisions were hardly visible, and the blood loss was also minimal. She did not have to endure much pain and got back to a normal lifestyle shortly.
Stay update don our latest packages, offer, news, new launches, and more. Enter your email to subscribe to our news letter
SUBSCRIBE
TO OUR NEWS LETTER