Motherhood Wins Prestigious Healthcare Excellence Award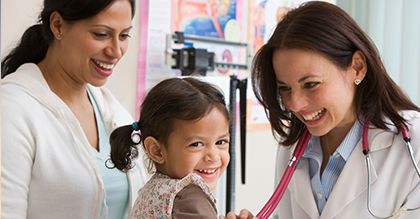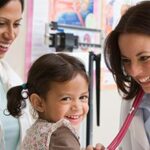 Motherhood Wins Prestigious Healthcare Excellence Award

Bengaluru, Sunday, June 22, 2014: Motherhood, the premium birthing boutique and woman & child healthcare provider, received a pivotal boost when it was awarded with Healthcare Excellence Award, as the best single specialty hospital in
Obstetrics & Gynaecology
, at the Indo-Global Healthcare Summit & Expo 2014 in Hyderabad on 22 June 2014. As a single specialty birthing boutique, we strive to provide family-centered care to woman and newborn, says Motherhood chairman Dr. Mohammed Rehan Sayeed. This award recognizes our ongoing efforts to be the best birthing boutique and providing exemplary care to woman through their pregnancy and beyond. I congratulate the entire Motherhood team for their contribution in winning this award, he further added. Telangana deputy chief minister and health minister Rajaiah was the chief guest at the Indo-Global Healthcare Summit & Expo on innovations and advances, which was held at Taj Krishna and Taj Deccan, Hyderabad, India. The summit is meant to provide a platform for identifying and sharing successful innovative models of healthcare delivery from around the world which will help professionals, entrepreneurs, industry players, global institutions to collaborate for taking advantage of the latest innovations and advances, Indus Foundation (New Jersey) president S A Anumolu told reporters. The event was jointly organised by Indian Medical Association, Andhra Pradesh government, Federation of AP Chambers of Commerce and Industry and the Indus Foundation. Motherhood was selected out of a distinguished group of finalists. Around 4,000 Indian and foreign healthcare professionals participated in the event. Mr. Mehdi Kalim, General Manager - Business Development, received the award for Motherhood. The award highlights Motherhood's commitment and dedication to providing commendable birthing, gynaecological and paediatric services. Motherhood is a chain of single specialty premium birthing boutique. With centres in Bangalore, Chennai and Hyderabad, Motherhood has to its achievement over 1000 gynaec procedures, 3,500 deliveries and more than 60,000 consultancies in a span of 36 months. Being a premium boutique birthing center, standing for exclusivity and personalized care, Motherhood provides the state of the art infrastructure, expert services leading to a carefree pregnancy.
About Motherhood Hospital
Motherhood is a premium specialty birthing boutique with state-of-the-art facility and
gynaecology
, obstetrics and paediatric services. A chain of Bangalore-based Rhea Healthcare, Motherhood was first set up in Bangalore in the year 2011. In a span of 36 months, Motherhood has branches in Chennai, Hyderabad and two units in Bangalore, with a third unit scheduled to be launched shortly in Hebbal (Bangalore). At Motherhood, the facilities include LDR (Labour, Delivery, Recovery) Rooms that converts ones homely rooms into a fully functional medical setup within minutes without the need to move, an impressive nurse to patient ratio leading to a higher responsiveness level for any kind of doubts, 2 well-equipped Operation Theatres, a level 3 Neonatal Intensive Care Unit catered to by a team of dedicated neonatologists from the best centers in the world and a Maternal Intensive Care Unit to ensure the highest standards of safety for the new born and the mother. With a 24/7 coverage with qualified specialists, Motherhood is all about setting standards in healthcare delivery. Motherhood was also the first center to emphasize the importance of fetal medicine and Anomaly Scans.
Stay update don our latest packages, offer, news, new launches, and more. Enter your email to subscribe to our news letter
SUBSCRIBE
TO OUR NEWS LETTER