A Brand New Wardrobe for the Mommies-to-be!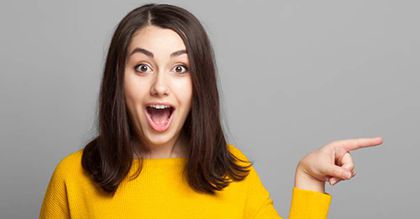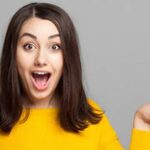 A Brand New Wardrobe for the Mommies-to-be!

It's that time in your life where you stare at your wardrobe and tell yourself that you have nothing to wear. Certain things have to be kept in mind when you join the league of the mommies-to-be. Everything takes an extra effort, your diet, your daily regime and even your wardrobe. You must be elated about having a baby but at the same time the prospect of giving up all your lovely outfits and accepting yourself in extra-large dresses must be eating you up. This is a common notion around.
Accessorizing an existing wardrobe is completely different from creating a whole new one, especially if you are an expecting mother. Wardrobe tweaking can be delightful if done with the right mindset and knowledge.
Comfort is of utmost importance while picking clothes for your new wardrobe. If it is a single pregnancy, chances of showing are lesser till the second trimester. You might still be able to fit into your loose clothes till then. But it is always better to have some clothes ready, just in case you start showing earlier during the single pregnancy cases. Having a practical collection in hand is always convenient.
Dressing smart is as important as dressing comfortable. Switch to trousers from Jeans and team them up with a smart top. A pair of jeans or trousers that are low-cut and adaptable to your widening waistline is a smart choice. Your maternity wardrobe must include tops that are loose and comfortable. Wrap-around tops are comparatively better because they fit you according to your body shape and size. Similar to wrap-around tops are wrap-around skirts which make a lovely combination with the tops.
Shopping smart is the key to a practical maternity wardrobe. Clothes made out of lycra or cotton jersey tend to be stretchable and can prove to be useful during the pregnancy term. An important detail which most women are likely to forget is that the body temperature keeps fluctuating often during pregnancy. Wearing layers is probably the best bet during this phase because you can either put on or take off the layers according to the temperature.
It is not necessary for you to hide in extra-large tent like dresses if you are pregnant. You are at liberty to show off your best features and dress confidently. Wear a short skirt and show off your slim legs, or wear a sleeveless/cap-sleeve top to highlight your toned arms. Choose outfits which help you blend comfort with style. Match your outfits with accessories or scarves and deck up your maternity look.
Stay update don our latest packages, offer, news, new launches, and more. Enter your email to subscribe to our news letter
SUBSCRIBE
TO OUR NEWS LETTER