My Gynaec - The Essential App For Expecting And New Moms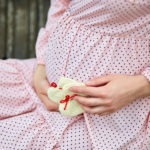 My Gynaec – The Essential App For Expecting And New Moms

Motherhood Hospitals
is a comprehensive woman and child care hospital committed to providing a gamut of services to women, newborns and
paediatrics
. Our multidisciplinary team provides comprehensive and personalised care, including obstetrics,
gynaecology
,
neonatology
,
paediatrics
, fetal medicine,
radiology
and speciality outpatient clinics. Situated in chief areas of Bangalore such as Indiranagar, Sarjapur Road and Hebbal,
Motherhood hospitals
ensure the safest and most hygienic services for mums and hence, must be on the top of every mum's list of healthcare centres. Their hospitals comprise teams of highly qualified gynaecologists and paediatricians, making them Tiny steps top choice in terms of a recommendation for you. Here, we re reviewing one of the newest features Motherhood has added to reach out to mums in need -
My Gynaec: Motherhood.
It is an app designed keeping in mind the convenience of every mum who indulges in the childbirth frenzy. It is inclusive of everything a mom-to-be can possibly run for - from appointments with doctors to reminders for medicines. The app is simple to understand and access, with explicit features related to pregnancy and women's health. All it requires you to do in order to access it is sign up using your personal details, which then leads you to a dashboard of categories you can choose to explore. These categories revolve around the matters of pregnancy and women health and care, further leading you into the world of motherhood. They allow you to keep a tab on not only your doctor's appointment, but also let you calculate the following:
Due date (using LMP- last menstrual period)
Ovulation cycle
Menstrual cycle
Baby's growth status
Menopause
Condition of your breasts during and after pregnancy
With features such as a well-built alarm and calendar system, you can now keep a check on all of the above things. You can also collect all your special pregnancy memories through features such as the
pregnancy milestone
, which allows you to capture every single milestone you cover during pregnancy with dates, personal descriptions and pictures. What actually makes this app so efficient is the connectivity it provides you with the world around you. In the case of emergencies, it allows you to be in touch with both your hubby and gynaecologist. With features such as
Emergency calls,
you can now make sure your husband is the first person to know in case you ve faced any emergency, including your labour. Here, your husband will be receiving notifications about your appointments, due date and the stages of your baby's growth. Overall, the app is built to make your life easier during pregnancy. In case you feel the need to contribute to the app or suggest changes in it, you can always choose the feedback option from the home screen dashboard. In our opinion, it is a must on your phone. My
Gynaec
is available both on iOS and Android. It is only a click away from installation. We suggest you get this app on your phone right now! Take care! Article Source Credits :
TinyStep
Stay update don our latest packages, offer, news, new launches, and more. Enter your email to subscribe to our news letter
SUBSCRIBE
TO OUR NEWS LETTER