When do you need to see a doctor immediately during the initial days of pregnancy?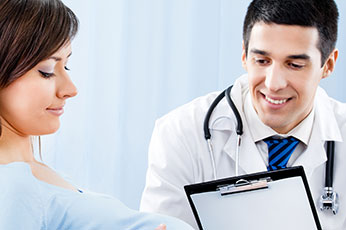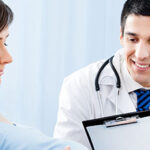 When do you need to see a doctor immediately during the initial days of pregnancy?

The initial days of pregnancy are very crucial for the well-being of the mother and the overall health of the baby. See your doctor immediately if you notice:
Vaginal Bleeding: Some spotting is normal, but heavy bleeding could be a sign of miscarriage or ectopic pregnancy.
Excessive nausea and vomiting
High Fever: A fever greater than 101 degrees Fahrenheit during pregnancy may be serious.
Pain or burning during urination
Leg or calf pain, or swelling on one side/severe headache
Recurrence of chronic diseases: Women who have certain pre-existing medical conditions such as thyroid disease, diabetes, high blood pressure, asthma, and/or lupus should note any changes in their condition during pregnancy.
If you face any of the above conditions, book an appointment with Motherhood Hospitals. We have a team of obstetricians/gynaecologists who are highly experienced in pregnancy care and birthing. With the highest standards of clinical competency, backed by state-of-art technology and proven protocols, Motherhood is committed to offering the best outcomes for the mother and child.
We also have 24*7 obstetricians/gynaecologists for emergency care, 24*7 well-equipped ambulance services,  pregnancy care, high-risk pregnancy care, early pregnancy scan, NT scan, anomaly scan, growth scan, 3D/4D ultrasound, maternal-foetal medicine, vaccination, antenatal classes, diet and nutrition plan by clinical dietician, exercise during pregnancy designed by highly experienced physiotherapist, antenatal workshops, Lamaze, lactation counselling, postnatal nutrition, postnatal fitness, 24x7 emergency care.
Stay update don our latest packages, offer, news, new launches, and more. Enter your email to subscribe to our news letter
SUBSCRIBE
TO OUR NEWS LETTER