Steps You Must Take for Planning a Healthy Pregnancy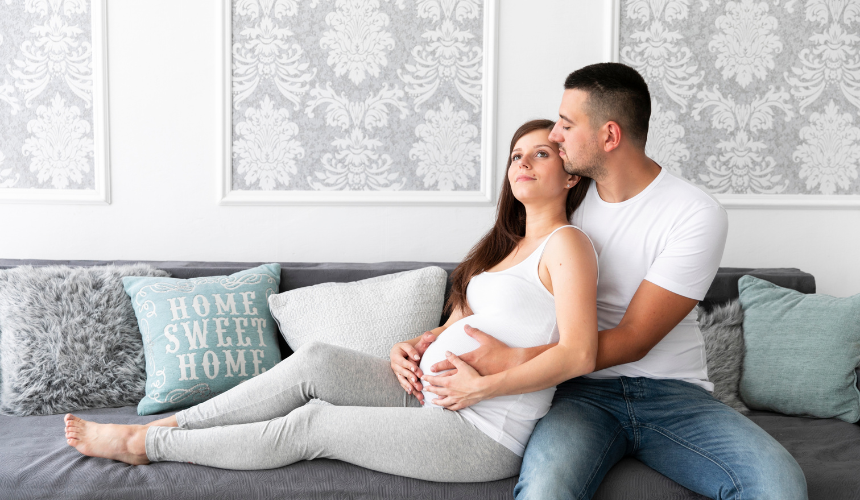 Steps You Must Take for Planning a Healthy Pregnancy

Author: Dr. Sonal Singhal MBBS, MD
Consultant: Obstetrician & Gynaecologist at Motherhood Hospital Gurgaon
If you are trying to get pregnant or even thinking about it, it's about time to start preparing yourself for pregnancy. According to Dr Sonal Singhal, MBBS, MD, Senior Consultant- Obstetrician and Gynaecology, pre-conception health is something that people do not pay attention to. It is rather a crucial time for women to get ready for pregnancy even before planning for one.
For some women, getting their bodies ready for pregnancy may take a few months and it may take a longer time for others. One of the best gynaecologist in Gurgaon suggests everyone take important steps and prepare their body for a healthy pregnancy.
Steps You Must Take for Planning a Healthy Pregnancy
Getting pregnant is as joyous as getting ready for being pregnant. If you are expecting to be a mother, below are the tips that can help you in a long way:
Schedule a Preconception Appointment
The most efficient way to prepare your body for pregnancy is by making sure that your body is healthy. The only way to ensure this is by visiting the best gynaecologist in sector 57 Gurgaon. Dr Sonal Singhal suggests every woman at least get themselves checked once in the preconception period to avoid any maternal risks. During your visit, the doctor will walk you through your health condition, evaluate any possible risks, and advise you on the steps to take.
Get At Least 400 Milligrams of Folic Acid Every Day
Certain vitamins mainly folic acid is important for foetal health and development as well as for reducing birth defects. The American College of Obstetrics and Gynaecology recommends all women in the preconception phase to at least have 0.4 milligrams of folic acid every day.
Stop Having Alcohol, Smoking and Other Drugs
Smoking, drinking alcohol, and consumption of certain drugs are a big NO even in the pregnancy planning stage. These can lead to birth defects, premature birth, or infant death. Hence, make sure that you avoid everything that can risk the health of your baby.
Maintain a Healthy Weight
Women who are overweight or obese are prone to serious health conditions including pregnancy complications, heart disease, and Type 2 diabetes. All of these health conditions make it difficult to conceive. Moreover, even underweight women are at risk of health problems. Hence, you need to reach and maintain a healthy weight. Keeping yourself active in the preconception phase can not only help you lose weight but also uplift your mood by reducing stress.
Check Your Family History
According to Dr. Sonal Singhal, your family history plays a crucial role in determining the health of your baby during preconception and the pregnancy phase. For instance, check for your family history with sickle cell anaemia, diabetes, and cancers to name a few. Based on your family history, your doctor might also refer you to a genetic counsellor who can help you mitigate such risks.
Check Your Mental Health
Your mental health is as important as your physical health. The more you feel good, the more you will feel good about the process and in turn the baby. Make sure that you do all the things that you love and keep stress at bay.
Getting pregnant is a remarkable experience for any woman. Some women, however, face certain health issues during their pregnancy. This is mostly due to improper planning in the pre-conception phase. To avoid this from happening, contact our experts at the Motherhood Hospitals today.
Motherhood Hospitals has a team of experienced supers specialists backed by the latest infrastructure and facilities. We have the best gynaecologist in Gurgaon. We are experts in handling complex deliveries, gynaecological, and other surgeries, including various laparoscopic surgeries. 
Do make an appointment with the best maternity hospital in Gurgaon at a centre closest to you. Meet with our doctors, who will carry out the required investigations, diagnose the issue and recommend the most appropriate treatment, enabling you to lead an active life.

If you wish to get in touch with Dr.Sonal Singhal, please book your appointment here.
Stay update don our latest packages, offer, news, new launches, and more. Enter your email to subscribe to our news letter
SUBSCRIBE
TO OUR NEWS LETTER