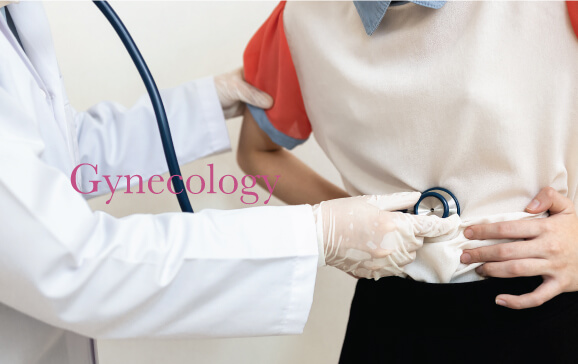 Motherhood Hospital is a centre of excellence for minimally invasive gynaecological surgery. We cater to all gynaecological conditions, offering the best minimally invasive option for treatment using the latest technology. With the advancements in technology and training, many surgeries can now be performed using small incisions requiring only a few stitches which reduces trauma caused to the body. We provide our expertise on a wide array of gynaecological needs that require medical intervention through surgery.
What conditions require gynecological surgeries?
Women of different age groups sometimes suffer from pelvic or lower abdominal pain that may be steady or occur from time to time accompanied by abnormal bleeding or extremely heavy flow. These symptoms indicate internal problems like fallopian pregnancy, uterine fibroids, endometriosis, cysts or prolapse. After thorough diagnosis, your gynaecologist will suggest the required treatment options like fibroid or cyst removal and in certain cases, uterus removal as well. The treatment of PCOD might also be suggested by specialists after thorough understanding of your condition, keeping in mind what is best for your health and recovery.
Why minimally invasive gynecological surgeries (MIS)?
Minimal invasion ensures minimal scaring, reduced blood loss, faster recovery, shorter surgery time, comparatively lower levels of pain and quicker return to your normal routine. Minimal incision surgeries are performed through laparoscopy and hysteroscopy. These advancements are procedure that enables the doctors to examine the organs in the abdominal cavity with precision and care. A fibre-optic instrument that is fitted with a camera and light is used for the surgical procedure that enables them to observe the insides with a great detail. The surgery then becomes low-risk and minimally invasive as it requires only small incisions.
Common MIS Surgeries include:
Endometrial surgery

Fallopian pregnancy

Fibroid removal surgery

Gynecological surgery

Hysteroscopy surgery

Myomectomy surgery

Uterus surgery
Why Motherhood Hospitals?
The team of experts at Motherhood are known for their diverse knowledge, excellence in the field and years of experience in women's surgical health care. Our gynaecologists listen, understand your problems and provide a suitable solution after thorough diagnosis that will help you achieve the best possible results and quality of life. With our experienced staff, state-of-the-art infrastructure and well-equipped laboratory services, we are certain that we can cater to all your needs and provide you a safe and effective solution. Our experts will recommend you treatment options after careful examination and even collaborate with experts from other fields of expertise like uro-gynaecology, gynecologic oncology and reproductive endocrinology if required, to ensure you receive the best multi-disciplinary care.