Understanding Preemie Developmental Milestones: What to Expect and When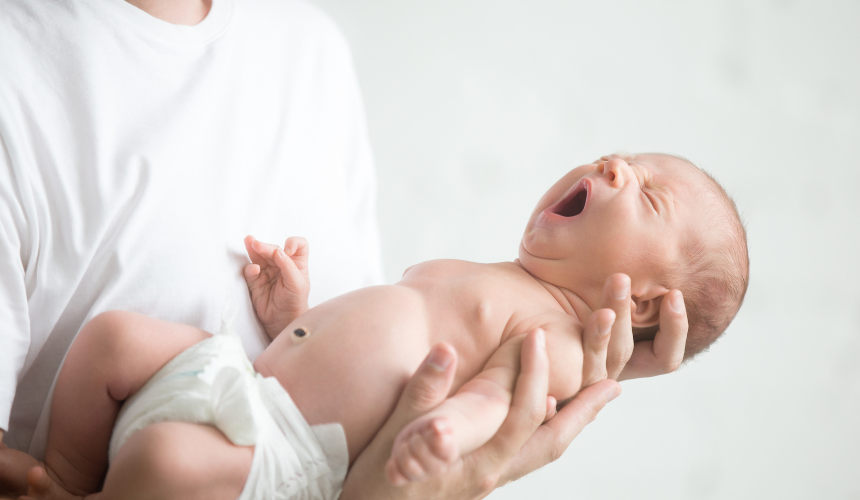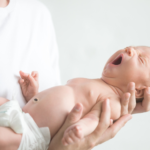 Understanding Preemie Developmental Milestones: What to Expect and When

Author: Dr. Sanjay Wazir MBBS, MD - Pediatrics, DM – Neonatology
Consultant: Medical Director (NCR)- Neonatology at Motherhood Hospital Gurgaon
Parenting is a wonderful as well as a overwhelming experience. The new parents are always concerned about the right things to do to take care of their babies especially preemies. You may wonder and keep on checking if your preemie is meeting the required developmental milestones on time. According to the recipient of economic times best pediatrician if the year award, Dr Sanjay Wazir- MBBS, MD- Paediatrics, DM- Neonatology, Medical Director (NCR) Neonatology from the Motherhood Hospitals, however, you can check your baby's developmental milestones within normal ranges by calculating their corrected age.
You can calculate your baby's corrected age by subtracting the number of weeks premature your baby was born from their actual age in weeks. For instance, if your 9-month-old baby was born 2 months premature, the baby would meet the same developmental milestones as a 5-month-old baby born full-term.
Dr Sanjay Wazir, who is also an author on several books on child care have listed out a few developmental milestones to check for your baby's growth. Make sure, however, that you are checking the progress of your baby with the calculated age.
Developmental Milestones: What to Expect and When
Before checking the developmental milestones of your baby, consult with the best possible pediatrician in Gurgaon as some babies might need extra care.
 At 1 Month or 4 Weeks
 By the first month, the babies:
Start looking at parents.
Start looking at objects.
 Try making vowel sounds.
 Start opening their fingers slightly.
At 2 Months
By the second month, the babies:
Start controlling their head.
Start making sounds like cooing or crying.
Starts smiling at people.
Start recognizing parents and other caregivers.
At 4 Months
By the 4th month, the babies:
Start lifting their head.
Start rolling over.
Start following faces and objects.
At 6 Months
Start sitting on their own.
Start getting on their hands or knees.
Start crawling.
Start observing their toys.
Start babbling consonant and vowel combinations such as dada.
At 9 Months
By the 9th month, the babies:
Starts playing.
Tries to copy sounds and gestures.
Starts crawling everywhere.
Start pulling themselves to stand.
Start having more vocal variety.
Start understanding a "no".
At 12 Months
By the 12th month, the babies:
Starts taking small steps.
Starts picking up small items.
Starts to stand alone.
Start responding to simple questions.
Start making simple gestures such as a "bye-bye".
At 15 Months
By the 15th month, the babies:
Start walking with coordination.
Start doing simple puzzles.
Start pointing at pictures in a book.
Start following directions.
Start learning new words.
At 18 Months
By the 18th month, the babies:
Start walking upstairs.
Start running.
Start undressing themselves.
Start drinking from a cup and eating with a spoon.
Start understanding more words.
Start pointing out the things they want.
Start saying no by shaking their heads.
At School Age
Preemies are different from normal babies. As these babies get older, some of them may have ongoing physical problems or developmental challenges such as difficulty paying attention in school. Hence, once your child reaches school age, you need to work closely with their teacher to identify such concerns. Another way is to observe how they are walking or doing things throughout the day.
If you find any problem, refer to the most reliable pediatricians in Gurgaon for consultation. The best team of pediatricians at the Motherhood Hospitals can help you understand your preemies and rectify any problem they have.
At Motherhood Hospitals, we have a team of experienced super specialists backed by the latest in infrastructure and facilities. We have the best Paediatricians in Gurgaon that consists of a team of paediatric specialists that cater to all the needs of children, across age groups, and provide the best care for your child's development.
Do take an appointment with the best child care hospital in Gurgaon at a centre closest to you. Meet with our doctors who will carry out the required investigations, diagnose the issue and recommend the most appropriate treatment, enabling you to lead an active life.
If you wish to get in touch with Dr. Sanjay Wazir, please book your appointment here.
Stay update don our latest packages, offer, news, new launches, and more. Enter your email to subscribe to our news letter
SUBSCRIBE
TO OUR NEWS LETTER