Introducing Vaccines to Children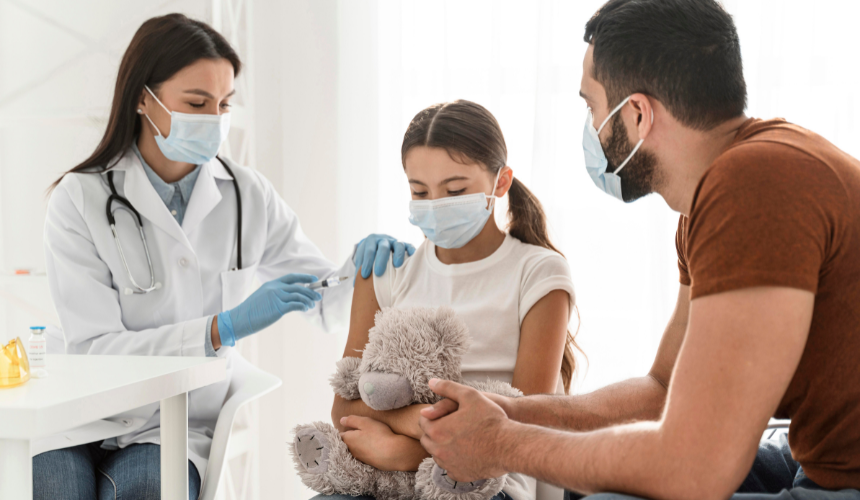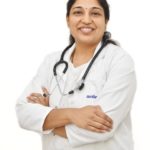 Dr. Teji Dawane
Pregnancy Care/ Obstetrics
Author: Dr. Nitin M MBBS, DM (Neonatology), MD (Paediatrics)
Consultant:  Paediatrician & Neonatologist at Motherhood Hospital Electronic City, Bangalore
Navigating through multiple avenues of information to understand what's really good for your child. March 2020 brought significant amounts of change to our lives. Numbers, myths, tips and reports were thrown in our faces every day. So did the information on what's healthy, what's not, and what really boosts our immunity. In this post-pandemic era, the credibility of data has increasingly become the need of the hour. While parents and paediatricians all over the world have taken quite a cautious stance on inoculating the young ones, it is crucial to understand how much is too much.
Why Do We Need Vaccines?

Despite tremendous progress, infectious diseases continue to contribute to a significant proportion of child mortality and morbidity in India. According to WHO, 1.5 million deaths could be avoided globally, only if children were vaccinated. More than half of the world's most vulnerable children still miss out on the essential vaccines that they need to live healthy lives. It is important for parents to be aware of the various vaccinations their child will receive, to immunise them against certain diseases.
Some Common Vaccines For Young Children 
Polio
Mumps
Rubella
Meningitis
Chicken Pox
Tuberculosis
Whooping cough
Measles
Hepatitis A
Hepatitis B
Rotavirus
Diphtheria
Tetanus
Government Initiatives
All countries in the world have an immunization programme to deliver selected vaccines to the targeted beneficiaries, especially focusing on pregnant  women, infants and children, who are at a high risk of diseases preventable by vaccines. In India, the Universal Immunization Program (UIP) is one of the largest public health programmes targeting nearly 2.67 crore newborns and 2.9 crore pregnant women annually. The Government of India also frequently collaborates with international bodies like the WHO on issues related to vaccinations and viral health.
Discover our expert healthcare from the comfort of your home
Motherhood Hospitals is offering a range of services to make you healthier and happier.
Vaccinations for children
Protecting your children is essential to be able to provide them with a healthy and fulfilling life. The road to good health begins with boosting your child's immunity and by vaccinating them to protect them from a variety of ailments. Our remote home-monitoring services by experts in children's health are here to help you nurse your child back to health.
Flu Vaccinations at your doorstep
The pandemic has disrupted the world, or what we knew of it. Since the COVID vaccine has not yet been tested for kids, we believe a flu vaccine is the next best way to protect your child. We, at Motherhood, recognise that the most vulnerable during the third wave of the pandemic may be children, so the need of the hour is to protect them as much as we can.
At Motherhood Hospitals, we have a team of experienced super specialists backed by the latest in infrastructure and facilities. We have the best Paediatricians in Electronic City, Bangalore that consists of a team of paediatric specialists that cater to all the needs of children, across age groups, and provide the best care for your child's development.
Do take an appointment with the best child care hospital in Electronic City, Bangalore at a centre closest to you. Meet with our doctors who will carry out the required investigations, diagnose the issue and recommend the most appropriate treatment, enabling you to lead an active life.
If you wish to get in touch with Dr.Nitin M, please book your appointment here.
Stay update don our latest packages, offer, news, new launches, and more. Enter your email to subscribe to our news letter
SUBSCRIBE
TO OUR NEWS LETTER