All About Polycystic Ovary Syndrome (PCOS)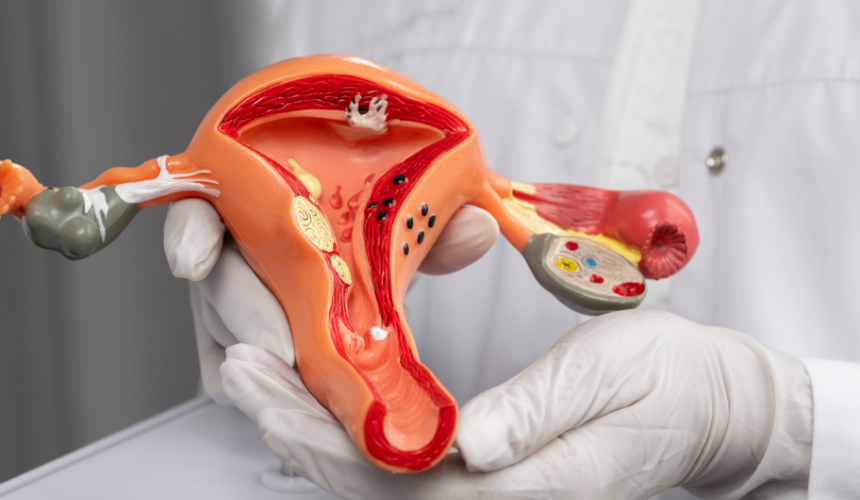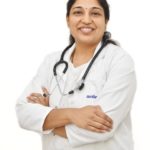 Dr. Teji Dawane
Pregnancy Care/ Obstetrics
Author: Dr. Sharvari Mundhe MBBS, MS,DNB, FRM,DRM
Consultant:  Gynaecologist and fertility Specialist at Motherhood Hospital Sarjapur 
Introduction

Polycystic Ovary Syndrome is a common metabolic condition in women. Some women struggle to get pregnant and are at high risk of developing certain complications during pregnancy. However, by managing the symptoms, many women with PCOS can get pregnant and have a healthy baby. PCOS in pregnancy is a condition where ovaries produce higher levels of androgens (male hormones). This can affect women's menstrual cycle, fertility, and appearance. Symptoms include:
Cysts in ovaries
Infertility
Weight gain
Insulin resistance
Diagnosis It often takes a while for women with PCOS to get a firm diagnosis, as the condition can mimic other problems. Sometimes, women having trouble getting pregnant find that they have PCOS. If a woman faces symptoms of PCOS, it is important that she sees a gynaecologist to find the cause of the symptoms. With early diagnosis, the symptoms can be treated early. This reduces the risk of complications, if the woman decides to get pregnant.
At her appointment, the important things to do are:
Talk to her about the condition and examine her 
Suggest a blood test in order to check for male hormones 
Arrange ultrasound scans to look for cysts in the ovaries
PCOS and Infertility
If a woman has PCOS, she might also struggle to get pregnant. This is because of male hormones, which prevent the release of eggs, called 'ovulation'. Losing as little as 5% of excess weight can help women ovulate better and lessen other effects of PCOS. Woman can increase the chances of getting pregnant by:
Healthy diet
Regular exercise
Maintaining a healthy body weight
Monitoring the ovulation and timing sexual intercourse around ovulation
If the woman has made some changes and that still hasn't worked, we might suggest her to go for fertility tests and medications to help her ovulate. Another option is IVF, which offers the best chance of ovulation. However, we understand this can be expensive and is usually considered when all options have been unsuccessful. Fortunately, with lifestyle changes or infertility treatment, a majority of women get pregnant.
PCOS and Pregnancy
Having PCOS increases some complications during pregnancy like:

Miscarriage 
High BP induced by pregnancy 
Premature birth 
Gestational diabetes 
Higher likelihood of needing a C-section delivery because babies might be larger than expected, in case of gestational diabetes
The risks of these complications can be reduced by monitoring PCOS symptoms, taking care of diet, and doing exercises during pregnancy.
Did You Know?
1.The first test-tube baby was born to Louise Joy Brown on July 25, 1978, in Oldham, England.
2. Tobacco use among younger females in developing countries is rising rapidly. Women generally have less success in quitting the habit and have more relapses than men.
3. Women are twice as likely as men to get rheumatoid arthritis, migraine headaches, and irritable bowel syndrome.
4. The cellular differences between men and women may influence the amount and type of medicine needed to treat a disease.
5. During pregnancy, the uterus grows from the size of an orange to the size of a watermelon in 9 months.
6. Female muscles and tendons contain more elastin, the protein which gives their muscles, organs, and skin the ability to stretch. That's how women have great flexibility overall.
At Motherhood Hospitals we have a team of experienced supers specialists backed by the latest infrastructure and facilities. We have the best gynaecologist in Sarjapur, Bangalore. We are experts in handling complex deliveries, gynaecological, and other surgeries, including various laparoscopic surgeries. 
Do make an appointment with the best maternity hospital in Sarjapur, Bangalore at a centre closest to you. Meet with our doctors, who will carry out the required investigations, diagnose the issue and recommend the most appropriate treatment, enabling you to lead an active life. 
If you wish to get in touch with Dr.Sharvari Mundhe, please book your appointment here.
Stay update don our latest packages, offer, news, new launches, and more. Enter your email to subscribe to our news letter
SUBSCRIBE
TO OUR NEWS LETTER