How to find the best Fetal medicine specialist
For many women, the joy that comes with being pregnant can be mixed with dread that something might go wrong during the pregnancy. For this reason, many women choose to have a Maternal-fetal Medicine specialist (MFM) on their medical team. An MFM specialist is an Obstetrician/Gynaecologist who has special training in dealing with pregnancy issues. MFM specialists can help monitor and diagnose any complications that might arise during pregnancy. They normally work on a team along with the Obstetrician/Gynaecologist, midwife, and family physician. MFM specialists in Indiranagar, Bangalore usually monitor pregnant women with the following conditions: 
Diabetes
Kidney disease
Eating disorders
Depression
Thyroid disease 
Lupus
Heart disease 
Asthma
Cancer
An MFM specialist can help you:
Manage conditions like diabetes and high blood pressure
Diagnose birth defects by performing various tests
Manage your health during and after pregnancy
Monitor the labor and delivery process
Perform ultrasounds to monitor your baby throughout the pregnancy.
The way in which these questions are answered will give you a good idea about the doctor's personality and knowledge. Observe the style in which they answer. Are they laid back and relaxed? Do they radiate calmness and confidence, or are they tense and unsure of their responses? It is up to you to ascertain whether the MFM specialist will be a good fit for you. If not, don't hesitate to look elsewhere.
Meet the expert specialists that deliver the very best obstetrical, gynaecological, fertility, neonatal, and paediatric care to you. Find one nearest to you and book an appointment now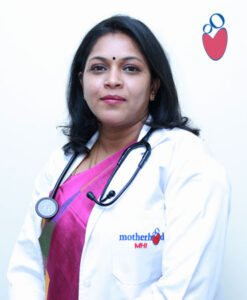 Dr. Hemavathi Srinivasan
MBBS, FFMM., DNB
Consultant - Feto-maternal medicine & obstetrics and gynaecology
Bangalore, Indiranagar