Causes Of Irregular Periods - Doctors Tips to Patients?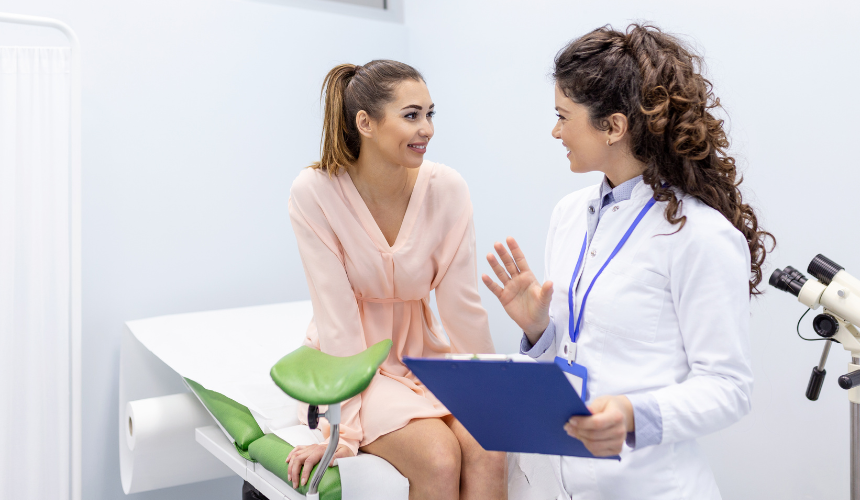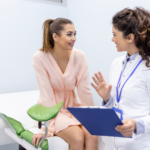 Causes Of Irregular Periods – Doctors Tips to Patients? 

Author: Dr. Sharvari Mundhe MBBS, MS,DNB, FRM,DRM
Consultant: Gynaecologist & Fertility Specialist at Motherhood Hospital Sarjapur, Bangalore

Menstrual cycles are a natural and integral part of a woman's reproductive health. However, many women experience irregular periods at some point in their lives. Irregular menstrual cycles, characterized by cycle length, duration, and flow variations, can be disruptive and concerning. In this blog post, we will explore the causes of irregular periods, provide insights into menstrual cycle abnormalities, and offer helpful tips from doctors to patients regarding irregular periods treatment and management. 
Hormonal Imbalances: Hormonal imbalances, particularly involving estrogen and progesterone, are common causes of irregular periods. These imbalances can disrupt the typical pattern of ovulation and menstruation. Polycystic ovary syndrome (PCOS), thyroid disorders, and hormonal fluctuations during perimenopause can contribute to irregular menstrual bleeding and abnormal periods.
Doctors' Tip: Consult your healthcare provider to identify and address hormonal imbalances. They may recommend hormone therapy, lifestyle changes, or other appropriate treatments to regulate your menstrual cycle. 
Stress and Lifestyle Factors: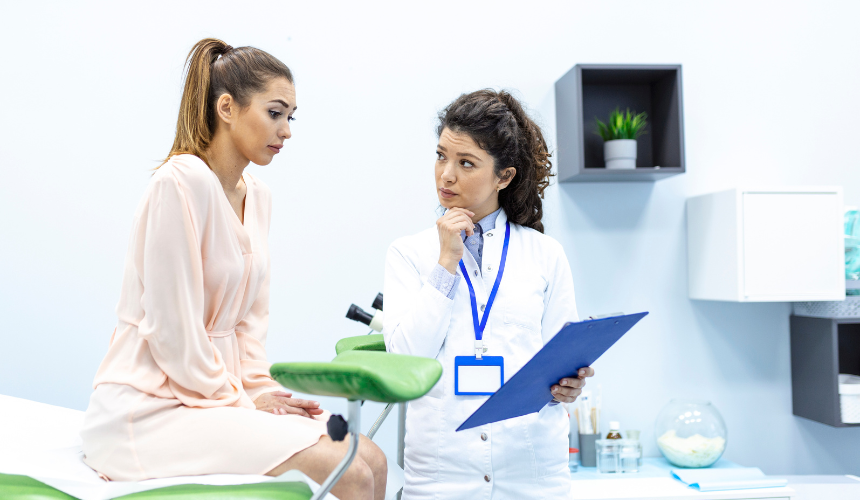 Physical or emotional stress can disrupt the delicate hormonal balance and affect the regularity of your menstrual cycle. Excessive exercise, sudden weight loss or gain, poor nutrition, and disrupted sleep patterns can also contribute to irregular periods. Doctors' Tip: Practice stress management techniques such as meditation, yoga, and deep breathing exercises. Prioritize self-care, maintain a balanced diet, exercise regularly, and ensure you get sufficient rest and sleep.
Polyps, Fibroids, and Structural Abnormalities: Uterine polyps, benign growths in the uterine lining, and uterine fibroids, non-cancerous tumours in the uterus, can cause irregular bleeding and prolonged periods. Structural abnormalities in the reproductive organs, such as polycystic ovaries or a septate uterus, may also contribute to irregular menstrual bleeding. 
Doctors' Tip: If you suspect structural abnormalities, consult your gynaecologist. They can thoroughly evaluate and recommend appropriate treatment options, including medication, minimally invasive procedures, or surgery.
Birth Control Methods: Specific hormonal birth control methods, such as oral contraceptives, intrauterine devices (IUDs), or implants, can initially cause irregular periods or changes in menstrual flow. It may take time for your body to adjust to the new contraceptive method, resulting in irregular bleeding or spotting.
Doctors' Tip: If you experience persistent irregular periods after starting a new contraceptive method, consult with your healthcare provider. They can guide you on whether the irregular bleeding is a temporary adjustment or if alternative contraceptive options should be considered.
Medical Conditions and Medications: Certain medical conditions, such as endometriosis, pelvic inflammatory disease (PID), and polycystic ovary syndrome (PCOS), can lead to irregular menstrual bleeding. Additionally, some medications, including anticoagulants and certain antidepressants, may affect your menstrual cycle.
Doctors' Tip: If you have an underlying medical condition or are taking medications that may contribute to irregular periods, discuss your concerns with your healthcare provider. They can assess the situation, adjust your treatment plan if necessary, and guide managing the irregularities.
Experiencing irregular periods can be frustrating and concerning, but it's important to remember that many underlying causes are treatable. By understanding the potential causes of irregular periods and seeking guidance from healthcare professionals, you can find practical solutions and regain control over your menstrual cycle. Remember to consult your doctor if you have persistent irregular periods or experience significant changes in your menstrual patterns, as they can provide personalized advice and develop a suitable treatment plan tailored to your needs.
At Motherhood Hospitals, we have a team of experienced supers specialists backed by the latest infrastructure and facilities. We have the best gynaecologist in Sarjapur, Bangalore. We are experts in handling complex deliveries, gynaecological, and other surgeries including a range of laparoscopic surgeries. 
Do take an appointment with the best maternity hospital in Sarjapur, Bangalore  at a centre closest to you. Meet with our doctors who will carry out the required investigations, diagnose the issue and recommend the most appropriate treatment, enabling you to lead an active life. 
If you wish to get in touch with Dr. Dr. Sharvari Mundhe, please book your appointment here. 
FAQs 
What qualifies as an irregular period?
Irregular periods refer to variations in menstrual cycle length, duration, and flow. It can include missed periods, frequent periods, prolonged periods, or unpredictable bleeding patterns. 


Can stress affect my menstrual cycle?
Yes, stress can disrupt the delicate hormonal balance in your body and affect the regularity of your menstrual cycle. Physical and emotional stress can contribute to irregular periods. 


How can hormonal imbalances be treated to regulate menstrual cycles?
To address hormonal imbalances, it is essential to consult a healthcare provider. They may recommend hormone therapy, lifestyle changes, or other suitable treatments to regulate your menstrual cycle and restore hormonal balance. 


Are structural abnormalities in reproductive organs a common cause of irregular periods?
Yes, structural abnormalities such as uterine polyps, uterine fibroids, or abnormalities in the reproductive organs can contribute to irregular menstrual bleeding. Consulting a gynaecologist can help diagnose and recommend appropriate treatment options. 


Should I be concerned if I experience irregular bleeding after starting a new contraceptive method?
It is typical for specific hormonal birth control methods to cause irregular periods or changes in menstrual flow initially. However, suppose the irregular bleeding persists or causes concern. In that case, it is advisable to consult with your healthcare provider to ensure it is a temporary adjustment and not a sign of an underlying issue. 


What should I do if I suspect a medical condition or medication is causing my irregular periods?
If you suspect that a medical condition or medication contributes to your irregular periods, discussing your concerns with your healthcare provider is essential. They can assess the situation, adjust your treatment plan if necessary, and guide you in managing the irregularities
Stay update don our latest packages, offer, news, new launches, and more. Enter your email to subscribe to our news letter
SUBSCRIBE
TO OUR NEWS LETTER