COUNTERING BABY ACNE AND INSECT BITES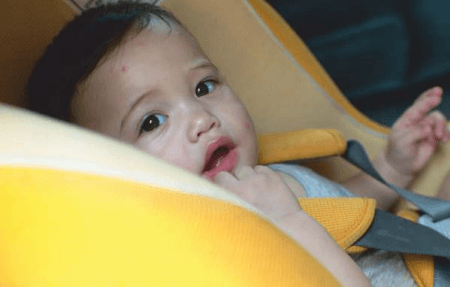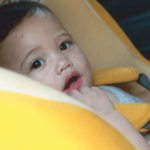 COUNTERING BABY ACNE AND INSECT BITES

Does your baby have acne? Does it sound strange? Yes, some babies do have acne. Generally, children in their teens develop acne due to hormonal changes. However, in the case of infants,  the hormones of the mothers present in the bloodstream of the babies cause acne. In addition to acne that occurs in some babies, insect bites are also a common issue seen in these little fairies. As mothers, it is natural for you to feel concerned about baby acne and insect bites. The good news is that these are minor issues and can be easily addressed with little care and attention. 
Baby acne is small, reddish-looking pimples that usually occur in the facial area such as the forehead, chin, cheeks, and eyelids. It usually occurs in a quarter percentage of babies when they are  2-3 weeks old. In some cases, acne can be seen in the neck,  back, and chest areas as well. Considering babies have delicate and sensitive skin, it is easier for them to develop acne especially with their under-developed pores attracting dirt and dust in the surroundings. Therefore, it is important to maintain regular cleanliness and hygiene in the baby's circle of activities.  
Here are some tips to take care of when your baby has acne: 
For some people, squeezing acne is a natural tendency.  However, do remember it is your baby's skin. Please be patient and deal with baby acne carefully otherwise there are chances of leaving unwanted marks.  
When the acne is a little dry, don't be tempted to scrub them.  Instead, always use lukewarm water to cleanse the area gently twice or thrice in a day. Always pat the area dry with a soft towel or baby wipes. 
Do not use any chemical-based products or more specifically any adult-use products on your baby's skin. In case the acne increases and doesn't naturally subside, it is always better to consult your doctor to treat this skin condition. 
Now that we have learned a bit about baby acne, let us also understand another commonly occurring issue in babies Ÿ?? insect bites. It is common for babies to have mosquito bites and red ant bites. Though not all insect bites cause many medical issues and are often treatable with lotions and ointments, they can cause a  certain level of discomfort to your child. Let us understand how to prevent these irritants and keep the baby's smiles intact.
Most insect bites are dependent on the weather as certain seasons in a year are breeding grounds for insects. Therefore,  it is important for you to keep your indoors safe with nets and baby-friendly repellents. 
You can choose to close certain windows and doors to prevent the entry of these insects. However, ensure to keep the baby's room ventilated with a fresh breeze and adequate light.  
While you take your baby on a stroll to the nearby park,  please protect your little one with the right clothing and any other steps recommended by your doctor. 
Whenever your baby is affected by an insect bite, do remember to remove the stinging tweezers from the skin and clean the affected area with baby soap/wash and water. You can also use cooling natural products such as aloe vera gel or an ice pack to soothe the baby. 
We hope that this feature on baby acne and insect bites proved to be informative and useful.  
For more tips and understanding on these topics, talk to our experts.
Stay update don our latest packages, offer, news, new launches, and more. Enter your email to subscribe to our news letter
SUBSCRIBE
TO OUR NEWS LETTER