Nurturing Healthy Eaters: How to Develop Good Eating Habits and Encourage a Balanced Diet for Your Child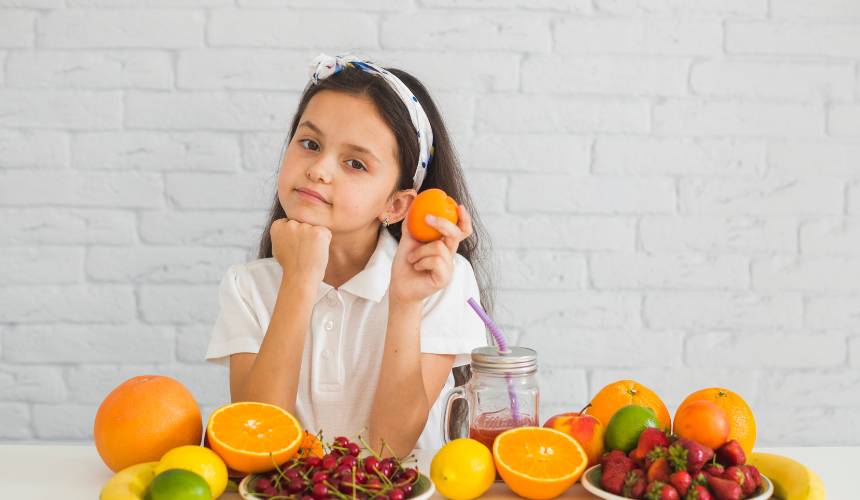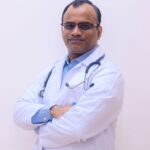 Dr. Amit Gupta
Neonatology & Paediatrics
Author: Dr.Amit Gupta MBBS, MD, KGMC, PGPN
Consultant: Paediatrician & Neonatologist Motherhood Hospital, Noida  
As parents, we play a vital role in shaping our children's eating habits and promoting a balanced diet. Establishing healthy eating patterns from an early age is crucial for their growth, development, and overall well-being. In this blog, Dr. Amit Gupta, a Senior Consultant at Motherhood Hospital, will provide valuable insights and practical tips on how you can help your child develop good eating habits and maintain a balanced diet.
Be a Role Model
Children learn by observing their parents and caregivers. Set a positive example by adopting healthy eating habits yourself. Show enthusiasm for nutritious foods, enjoy family meals together, and avoid negative comments about certain foods. Your behavior and attitudes towards food will greatly influence your child's perception and choices.
Introduce a Variety of Foods
Expose your child to a wide range of fruits, vegetables, whole grains, lean proteins, and dairy products. Offer them a variety of colors, flavors, and textures to make mealtime more exciting. Encourage them to try new foods, but be patient and understanding if they initially show resistance. It may take several attempts before they develop a taste for certain foods.
Create a Positive Eating Environment



Establish a calm and pleasant atmosphere during meal times. Turn off electronic devices and minimize distractions. Create a designated space for family meals, and encourage conversation and interaction. Avoid using food as a reward or punishment and discourage emotional eating. Make mealtimes enjoyable and stress-free for your child.
Involve Your Child in Meal Planning and Preparation
Engage your child in age-appropriate tasks such as meal planning, grocery shopping, and food preparation. Let them choose a new fruit or vegetable to try, involve them in washing and cutting ingredients, and allow them to help set the table. This involvement empowers children and increases their interest and willingness to try new foods.
Establish Regular Meal and Snack Times
Maintain a consistent schedule for meals and snacks. Aim for three balanced meals and 1-2 nutritious snacks throughout the day. Avoid letting your child graze or snack excessively, as this can disrupt their appetite for main meals. Regular meal and snack times provide structure and help regulate hunger and fullness cues.
Encourage Family Meals
Family meals provide an opportunity for bonding and communication. Aim to have at least one meal together as a family each day. Research shows that children who regularly eat meals with their families are more likely to consume a wider variety of nutritious foods and have healthier eating habits overall.
Teach Portion Control
Help your child understand appropriate portion sizes. Use visual cues such as their hand or small containers to demonstrate appropriate portions of different food groups. Avoid pressuring your child to finish everything on their plate and instead encourage them to listen to their body's signals of hunger and fullness.
Limit Processed Foods and Sugary Drinks
Minimize the consumption of processed foods high in added sugars, unhealthy fats, and sodium. Opt for whole, unprocessed foods whenever possible. Limit the intake of sugary drinks and encourage water as the primary beverage. Teach your child the importance of making healthier choices and explain the potential negative effects of excessive sugar and processed foods on their health.
Be Patient and Persistent
Developing healthy eating habits is a gradual process. Be patient and persistent, and remember that every child is unique. Encourage small steps and celebrate their successes. If your child shows resistance to certain foods, try different cooking methods or presentation styles to make them more appealing. It may take time for their tastes to evolve.
Conclusion
Promoting good eating habits and a balanced diet for your child is a rewarding investment in their long-term health. As a Senior Consultant at Motherhood Hospital, Dr. Amit Gupta emphasizes the significance of parental guidance and support in establishing healthy eating patterns. By being a positive role model, introducing a variety of foods, creating a positive eating environment, and involving your child in meal planning and preparation, you can help them develop a lifelong appreciation for nutritious foods.
Remember that building healthy eating habits takes time and consistency. Be patient, maintain a positive approach, and seek guidance from healthcare professionals or registered dietitians if needed. Together, we can lay the foundation for a lifetime of healthy eating and well-being for our children.
At Motherhood Hospitals, we have a team of experienced super specialists backed by the latest in infrastructure and facilities. We have the best Paediatricians in Noida that consists of a team of paediatric specialists that cater to all the needs of children, across age groups, and provide the best care for your child's development.
Do take an appointment with the best child care hospital in Noida at a centre closest to you. Meet with our doctors who will carry out the required investigations, diagnose the issue and recommend the most appropriate treatment, enabling you to lead an active life.
If you wish to get in touch with Dr. Amit Gupta, please book your appointment here.
Stay update don our latest packages, offer, news, new launches, and more. Enter your email to subscribe to our news letter
SUBSCRIBE
TO OUR NEWS LETTER