Dr. Asha Hiremath Critical Case 2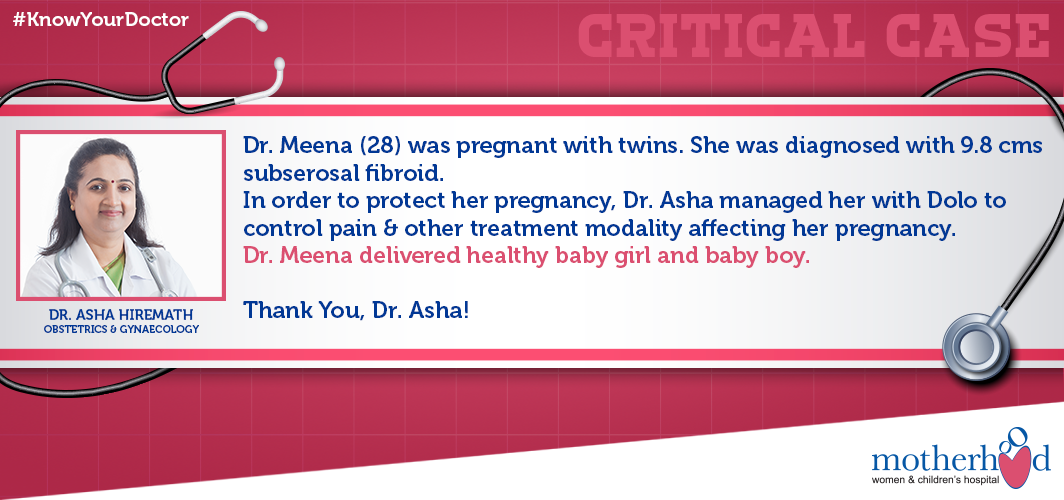 Dr. Asha Hiremath Critical Case 2

38- year elderly lady Mrs. Pallavi with BOH- Bad Obstetric history of recurrent pregnancy loss. She previously had 3 spontaneous abortions all within 1-2 months of early pregnancy.
Her first child was her fourth pregnancy which was a complicated case of APLA positive pregnancy, (Antiphospholipid Syndrome). This is an auto immune disorder, considered as high-risk obstetrics patients. She was evaluated sonographic, monitoring & medication was initiated & completed her term pregnancy, she was asked to be delivered by LSCS with a 3.4 kg healthy baby girl.
2 years later she conceived again and in spite of all critical & high risk past history, with supersize anticoagulation therapy, proper counselling & intense monitoring she successfully delivered her second child 3kg health girl child.
Obstetrics & Gynaecology
Stay update don our latest packages, offer, news, new launches, and more. Enter your email to subscribe to our news letter
SUBSCRIBE
TO OUR NEWS LETTER